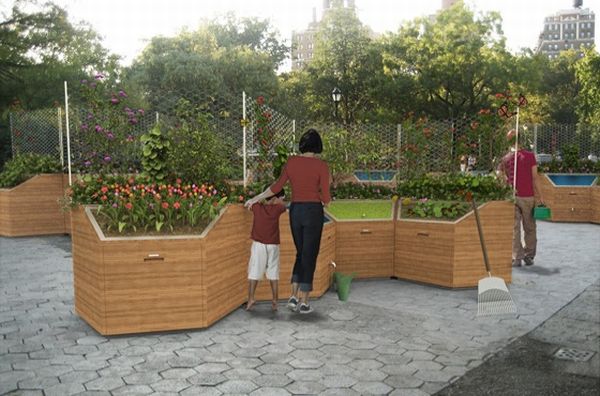 With more and more people opting for apartments and small town houses owning a piece of natural space is tough. With urbanization at its peak and living space shrinking by the day, there is no space left for huge gardens and people in apartments have no choice but to head to public parks and gardens to enjoy nature.

NIDA took this challenge into consideration and introduced the "grow your own garden in a public area" concept. It gives an opportunity for those living in constrained environments to grow their own gardens by making use of public spaces designed for this purpose. Instead of cramping your tiny balconies with flower pots and tiny shrubs you can now borrow or rent a plot in town. This new approach of urban gardening in cities not only makes planting a pleasure for you, but also invariably ends up beautifying the area. It does good to the environment, public pedestrians and the to users of these beautiful gardens.
Growing your own vegetables or crops in the public spaces provided will enhance agricultural activities which is a completely new and creative approach in the world of gardening. As opposed to parks and recreation areas where the council or a committee takes care of maintaining the place, these public gardens would be your sole responsibility. You will have to tend to it and take care of all issues related to that space you call your own. NIDA combines both functions of beautifying a place as well as encouraging more and more people to take up gardening as a hobby or past time, thereby doing good to the environment as a whole.
Source: Francoishurtaud