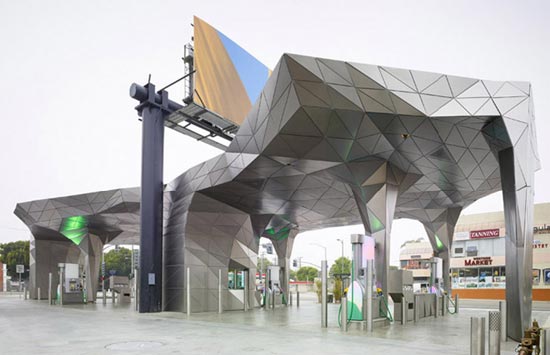 This one is a latest report on the activities of the multidisciplinary architecture firm named the Office dA. Now why they? Precisely because they are an up coming potential structural designing firm who have shown some impending shades of promise in recent times. Managed by the duo, London-born Nader Tehrani and Venezuelan Monica Ponce de Leon, both graduates from Harvard Graduate School of Design, the architects have been causative to the firm's repertoire for more than a decade now. This brand name has been producing intrepid, noticeable pieces, from inner and metropolitan design to time-honored traditional vintage architecture.

All their works are illustrious by the distinctive use of unrefined and organic forms, like honeycomb and crystalline, as focal rudiments of their exceptional structures. The one you see here in the first picture is Office dA's design for the Helios House in Los Angeles, BP's "gas station of the future" that opened last year. This unique piece of architecture features a solar-paneled rooftop that doubles as a rainwater-harvesting tank. Not just that it has cast-off glass tiling in the bathrooms but the same is used in the concrete for building purposes instead of sand. Even the sign age is made out of post-industrial scrap metal.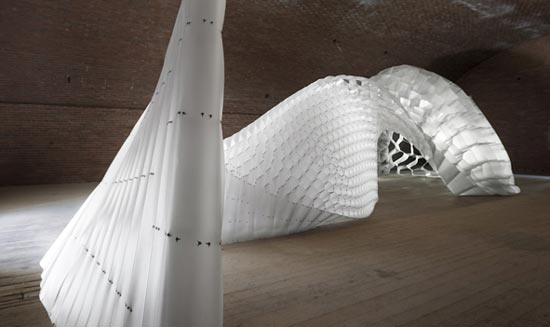 Now that is real intelligent architecture. That is some real good and worthy work that the Office dA is accomplishing. Hence, they do deserve a story or two on the web!!