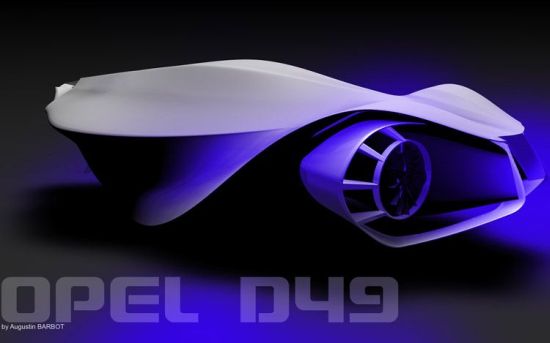 After witnessing some of the most amazing auto designs in the recent past, it is difficult (rather impossible) to tell how much different the cars will look like in the days to come. Commemorating the 40th year of Vehicle Design course, the UK's Royal College of Art (RCA) organized a competition, based on the theme "how the Opel/Vauxhall brand could play a role in the customer's life," in collaboration with Opel at the London Transport Museum. In the competition, participants were asked to design a zero-emission single seat vehicle; a racing vehicle driven by the human brain; eco-touring machines powered by waterfalls and city transport run on magnetic levitation. Have a look at the winning entries of the competitions that presenting some fantastic features will definitely take you by wonder.

Opel D49 or Darwin 2049: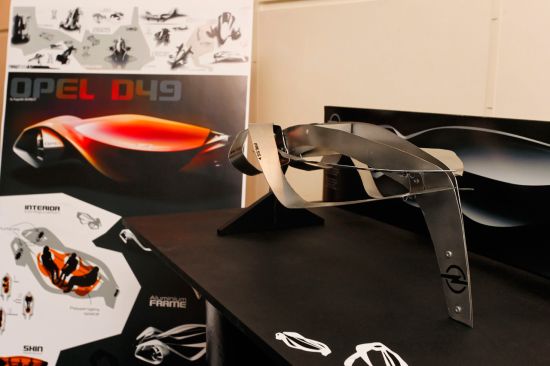 Designed by 25-year-old French designer Augustin Barbot, the Opel D49 or Darwin 2049 secured the position of overall winner. Powered by three turbines, two at the front and one at the back, which produce energy by electro-magnetic power (like a submarine), the lightweight vehicle doesn't require wheels as it moves 10cms above the ground. Moreover, the vehicle comes without body panels, for its aluminum frame covered by a semi-flexible and clear waterproof resin becomes the integral part of the vehicle.
Opel Flow Concept: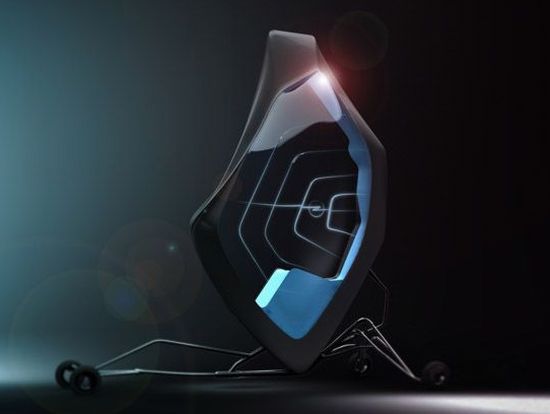 Perceived by Finnish designer Miika Heikkinen (26), the Opel Flow concept is a zero emission single seat vehicle for cities that turns into a part of the cityscape creating a place to rest when not in use.
Another concept (below), by Hyunjoon Park (25), a South Korean designer, is an interesting vehicle that molds to the shape and mood of the riders, allowing them to escape the stresses and strains of the world through a new body design.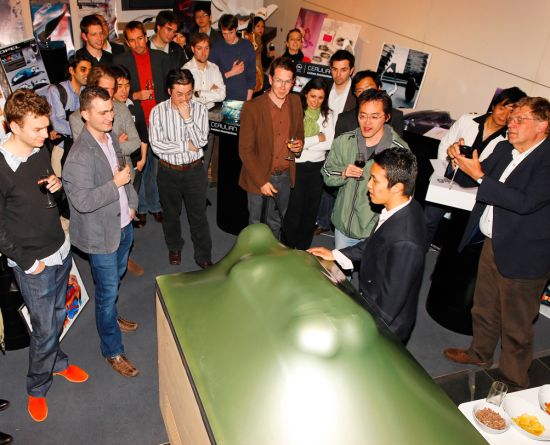 Via: Wot.motortrend/ Carbodydesign