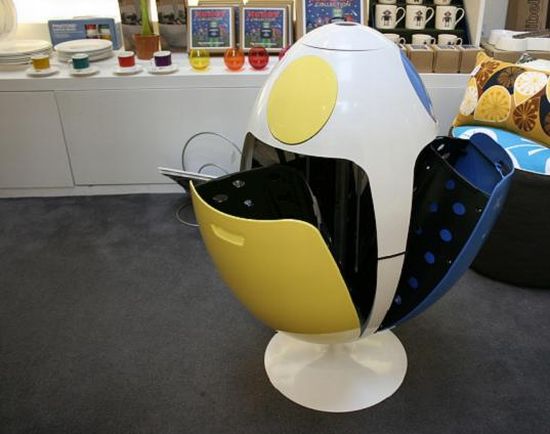 A simple task like throwing rubbish in a bin may not involve much attention by most of us. But for folks who have got a green thumb, putting away waste is considered to be a responsible task. And if they intend to exercise their eco-sense with style then Ovetto recycling bin is the best pick. Designed by Gianluca Solid, the term Ovetto stands for Recycling Egg. Sporting a simple yet elegant form, this dust bin has two compartments for taking care of the garbage in green style. This white oval shaped bin is chic enough to flaunt it in open and not hide it away in some corner or behind the doors. A vital yet hidden green element of this bin is that it is made out of recycled polypropylene.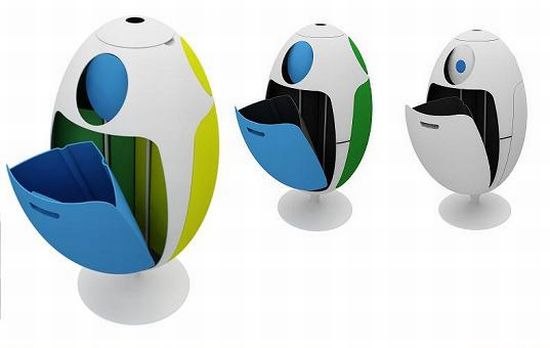 Design Status:
Ovetto recycling bin is up for £139 (about $250) and not a concept that we need to wait and pray for it to hit the shelves.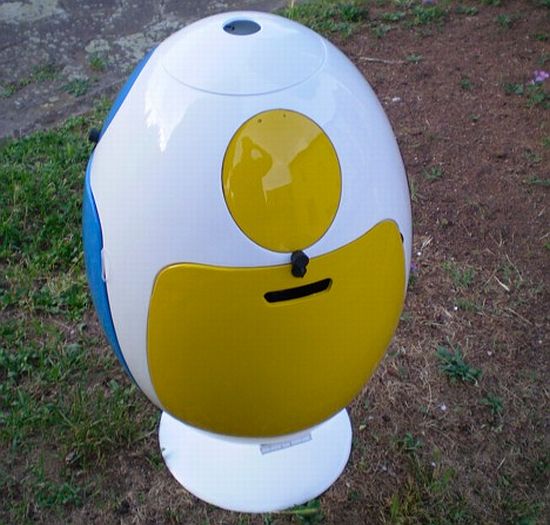 Usability:
Since recycling waste is the most significant act in a bid to reduce the burden of landfills, such a green bin steps in to take care that the waste is correctly disposed of and recycled too. It has small openings on the top that can take in what ever you chuck. When it is time to empty this egg, simply pull out the larger sections and dump all the collected waste in the garbage vans. Also, the sections have holes that facilitate air circulation. It is also spacious with a 15 to 17 Liter capacity.

Via: Switchedonset