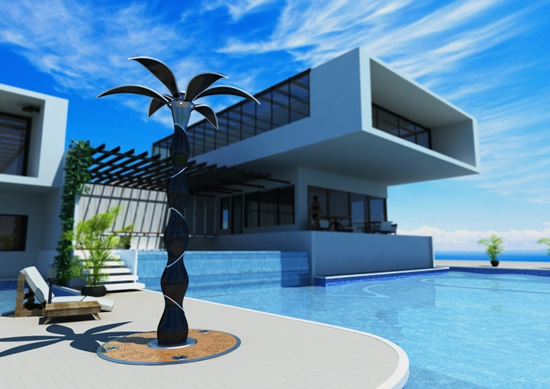 In this concrete jungle, it's invigorating to see a palm tree by the poolside. Okay, it isn't uncomplicated to place a real green palm tree but then you can make do with this Palmshower and reap its benefits. Since bathing outdoors is downright luxurious, you can lather up to the sound of nature and also stun your guest with this bathing sculpture that reckons the feeling of tropics. Designed by Dometti and inspired by palm trees, of course, drenching under this shower will be stimulating when cold, interesting when rainy and extremely refreshing when sunny! The water passes by in curtain to render maximum of sensations. Featuring automated presence detection, the water's drainage system gets activated as soon a person appears below.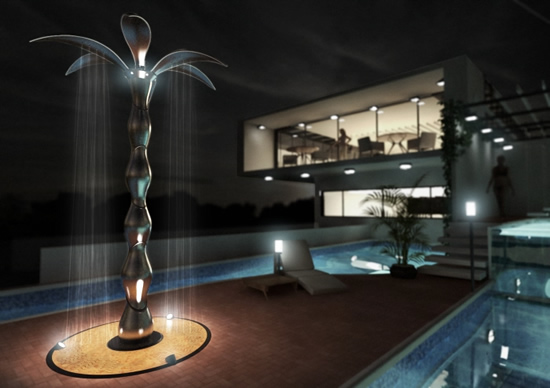 The duck-board of the shower consists of non-skid slats in teak to keep you stable while soaking.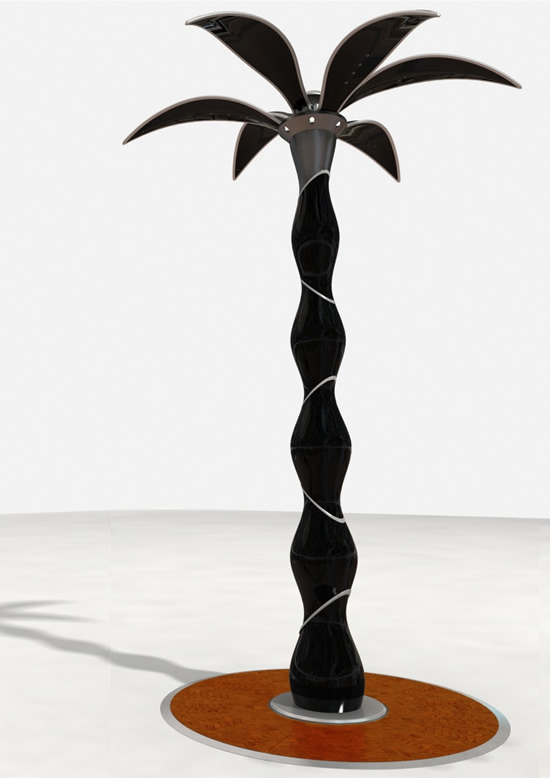 It also includes a system of evacuation of waste water.

The LED spotlights enhance its elegance for a sensuous night shower time.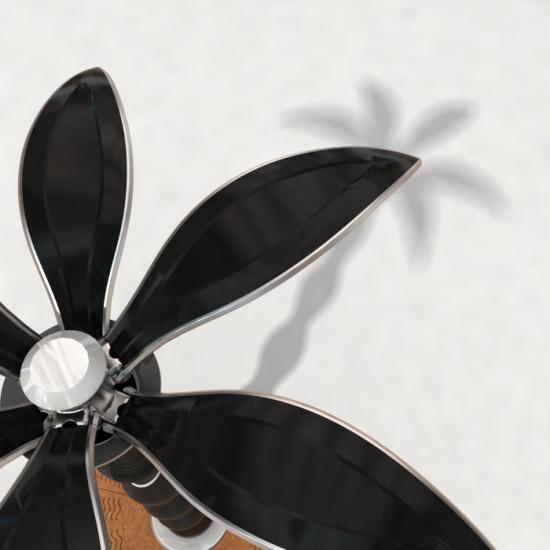 Erected out of stainless steel, this all-weather resistant al-fresco shower comes in an array of colors to suit any surroundings.
All I need is little privacy, access to a hot water line (cold showers are not my thing) and also a place to hang a towel.