Here's the latest news from the wine world. The Paro Double Wine goblets have been released in the market. Designed by Achille Castiglioni, in the year 1983, these is probably one of the coolest glass designs that exist in the market today.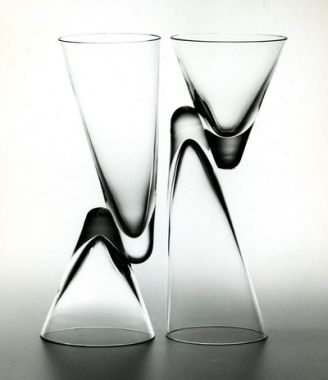 The goblets have been made with leaded crystals and they were mouth blown and fused as well. The Cooper-Hewitt National Design Museum is where these goblets have been housed. These are sold for an upscale price tag of $120 per piece. For the members of the Cooper Hewitt shop, the price is slashed to about $108.For this price, I think these are great collectibles or rather, collector's items.
These two different glasses sort of marries each other into one object which looks very graceful and pretty indeed. I think this is a great creation and it is worth buying. If you are planning on buying it online, you can visit the museum website. Along with the goblets you can also check out some of the interesting museum souvenirs.

Image Credit: Luxist