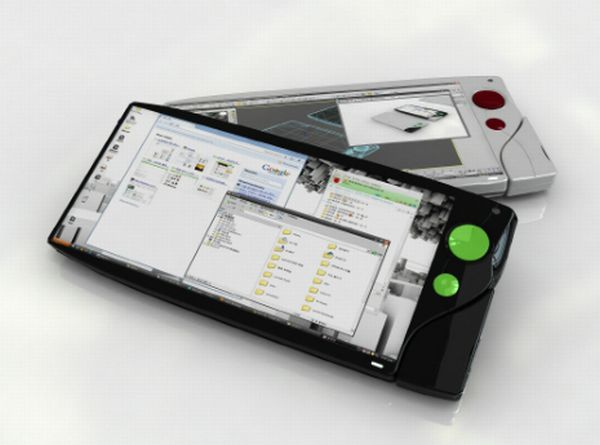 Many of my tech-savvy friends have been complaining that after spending even a bundle the new iPad isn't all that they hoped for. Maybe that's because the first installment of the product had filled their heads with all kinds of possibilities. But what most tablet PCs and similar products available in the market often forget is that simplicity and the ease of use is something that cannot be ignored. This is where the Mobile Internet Device (MID) from designer Incheol Hwang will carve its niche.
The 169mmx79mmx13.8mm device features a large 6.5-inches touchscreen display with a transparent sub display and can be placed over anything (image, shape, object) to find information from the Internet. This second display also allows users to extend the view and serves as a QWERTY keypad because of its touch panel. The candy bar design makes the device sleek and easy to carry while a finger mouse makes it operable from a distance as well.
Supporting many Internet environments, the device positions itself along the lines of tablet PCs in the market. However, the only difference is that it doesn't promote itself as a cellphone and neither does it boast of being a tablet PC. But what it does brilliantly is that it promises to fulfill all your Internet needs on the go.
Via: Inggoon