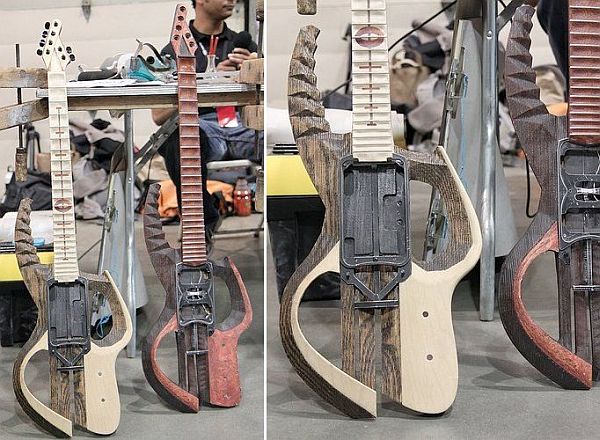 What comes to your mind when I say the word modular? Of course, a modular kitchen that solves multiple purposes! What if I say, even guitars will embrace the modular tag now? If you are a music lover, and this instrument with strings is your favorite, then read ahead. Praxis Guitars, have been fashioned from recycled materials and hence, whiff out an eco-friendly tune. The whole idea has been conceived by Andrew Benson and was received quite well at the Maker Faire 2011.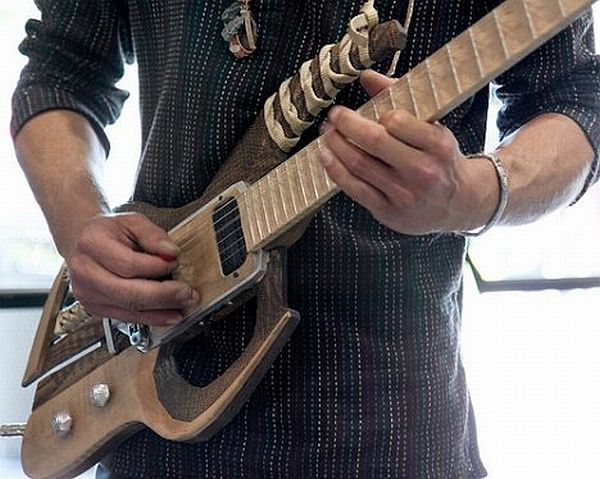 They come attached with parts that can be replaced easily. A plate has been wedged on it, which can be snapped apart and fixed on various necks. These plates lend a modular character and can easily fit on any kind of a guitar body. The outline can be crafted from various materials as per a user's whims and fancies. Whenever you get bored looking at the same body, just substitute it with a fresh one. These guitars look quite interesting and the use of thrown away materials adds a special appeal.
They send a message that nothing is waste and with a little effort even thrash can be made to look amazing. If you want to keep the environment green, then Praxis Guitars will help you sing the perfect tune that too in a modular manner.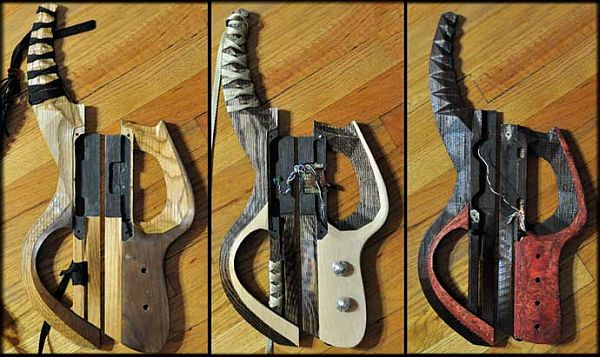 Via: treehugger