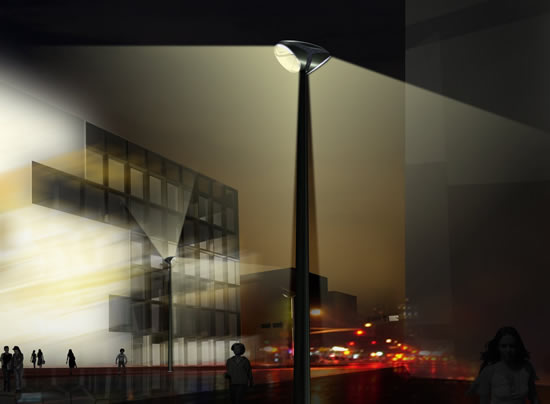 Bringing his designs out in open on the streets, designer Agustin Otegui intends to refurbish the ignored and unexciting yet most essential product for every citizen – the street lights. With his concept of Prisma street light, he wants to grant freedom and flexibility to this light-for-all pole. Cleverly modified, it can project three light beams in different directions. This in turn can be customized by tilting the head 30 degrees in either direction, as the situation demands.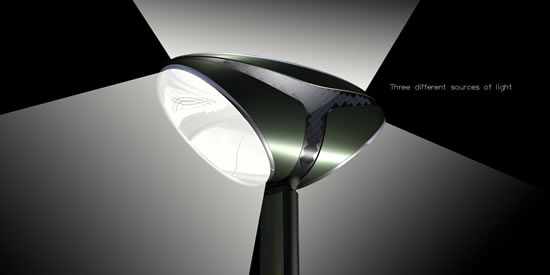 Up to 360 degrees of colored light with varying intensities is radiated from a LED sphere.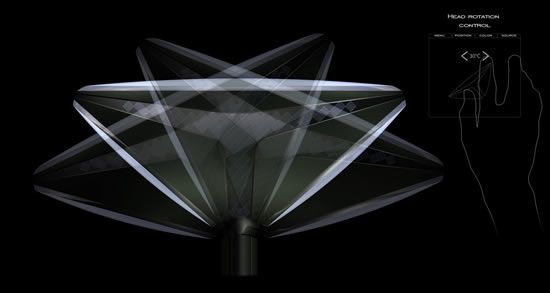 Energy is saved by allowing the light to be redirected when one of the sides is not needed. Fitted with electrochromatic glass, it shifts from being transparent to reflective.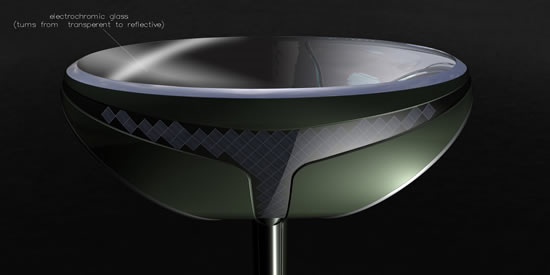 Though they would be powered by local electricity supply, solar Panels on the sides of the head can juice up the rotating mechanism of the lamp.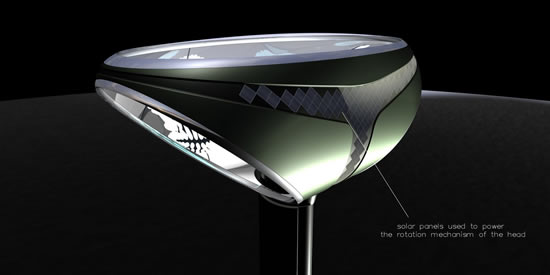 Such interactive street light can be connected to a main server that can be wirelessly accessed through web-based software. Further more, the local authorities can lease the use of the lights for special events like festivals, public ceremonies etc.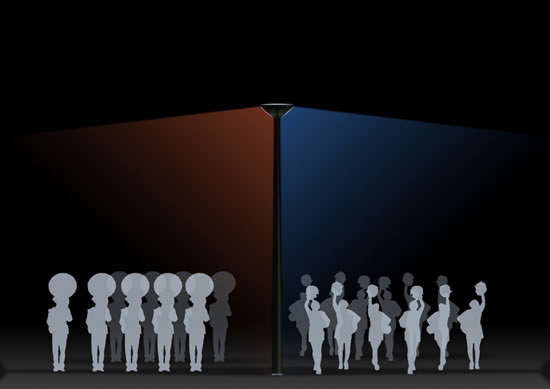 Corporate logos can also be projected onto the building's facades, helping to fund the street lights.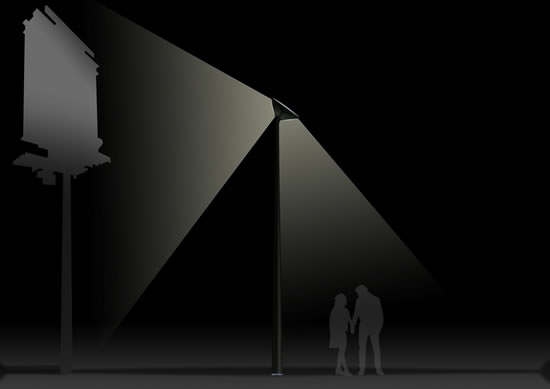 Lights can be rotated to highlight buildings or billboards where needed. Users can interact with the lights in real time for special events.
To sum it up in one line, Prisma is the most practical and versatile choice to liven up a street!