Getting bone-related injuries is painful. These injuries, such asa fracture can sometimes be more dangerous if the therapy used to treat them is ineffective. The most common way to treat your orthopedics is to use a plaster. With the advancements in the medical field, many products are now available that are effective in Orthopedics. The list ahead has some of the latest products and concepts that can help you in curing Orthopedics faster.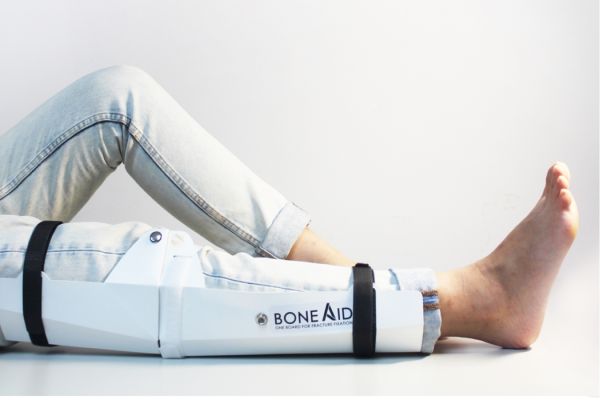 Yu-Chi Wang has designed the Bone Aid, which is a simple flat-pack board to treat bone fractures. The Bone Aid helps in providing support to fractured bones and is very easy to use. It is capable of folding into three different shapes that make it ideal to use for treating elbows, legs and ankles. All you have to use Bone aid is to tear the board, fold it into the desired shape using its folding guide, place it onto the affected area and secure its place with straps. It uses Polypropylene as its construction material, which is safe to use in food and medical applications.
Fiberglass Polyester GR Splint® Roll

GR Splint is an FDA certified semi-cast splint used to treat the injuries related to bone, ligaments and muscles. This product is an advanced split that has applications in orthopedics and has made from a perfect balance of polyester and pre-polymer. Due to its high quality, solidity, ventilation and lightweight, it delivers best results as compared to other existing plaster and glass-fiber products.
It has a shaping performance, which enables it to take any desired shape in just 5 minutes. The material in it has antibiotic substances that prevent skin troubles and bad smell due to a long time of adherence. Moreover, its X-ray permeability enables to take the X-ray of the area without removing it.
Cortex Exoskeleton Cast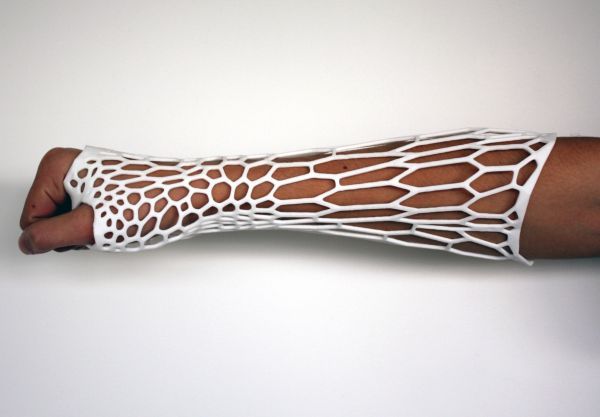 The Cortex Exoskeleton cast is a concept that will likely replace the plaster casts. The cast has a design to treat break and fracture of bones and is a 3-D cast, which is more flexible wear-friendly than the traditional plaster casts. The cast is waterproof which will reduce the problems that patients have to face during bathing.
Moreover, its slim design allows the patient to fit the sleeve of the shirt over the cast. It would take approximately three hours to print the nylon structure from the algorithmically calculated CAD plans and will be immediately durable and ready to use, which is less than the other casts solidify time.
Osteoid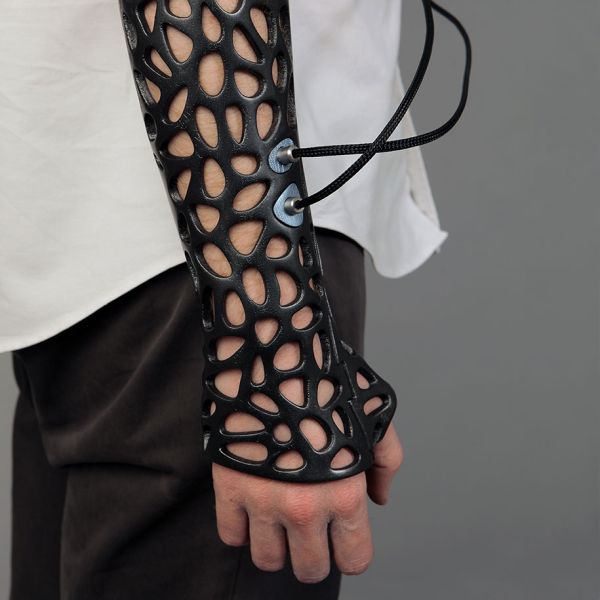 The brain of the industrial designer Deniz Karashin is behind the concept of the 3-D printed cast, the Osteoid. This 3-D printed cast combines two cutting-edge technologies, 3-D printing and ultrasound sound healing to deliver its services. It has a latticework pattern, which has an integrated ultrasound device to heal the bones faster.
The ventilation holes of the design will reduce the itchiness, smell and other skin related issues. The Osteoid medical cast has recently won the A'Design Award in the Product design and 3-D printed forms category.
Woodcast
Woodcast is a 3-D moldable cast, which uses non-toxic components for its production. The Woodcast is lightweight and exceptionally strong, which makes it an ideal choice for using as a split or a cast. This cast has a design that makes it perfect to use in foot and ankle related bone problems.