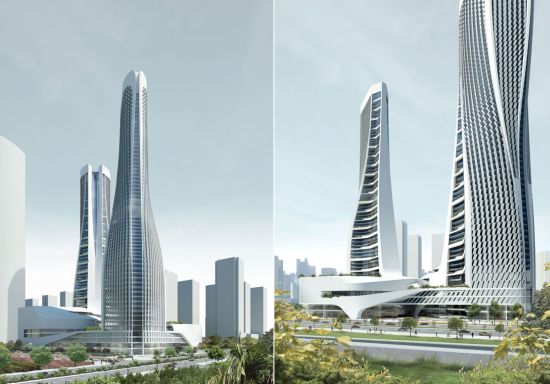 Slated to be completed in 2012, the "Raffles City" by UNStudio is a mixed-use complex that will accommodate retail spaces, offices, housing and a five-star hotel in a 60-story building with two towers near the Qiangtan River in Hangzhou, China. Designed by the Dutch architect Ben van Berkel, the structure will provide a total floor area of about 300,000 square meters, which will provide mesmerizing views of the Qiantang River and West Lake areas.

The Raffles City not only presents a unique architectural design but also helps in reducing the carbon footprint of the residents, for the UNStudio seeks to receive the gold certification from the Leadership in Energy and Environmental Design (LEED) Green Building rating system for the project. The exclusivity of the structure is summarized by the designer in the following statement:
The philosophy behind the Raffles City concept is to integrate mixed use in an urban context, but in such a way as to give this concept a twist; by focusing on where the urban context meets the landscape of the city. In the design of the towers the urban element of the project twists toward the landscape, whilst the landscape aspect, in turn, twists towards the urban context, thereby effecting the incorporation and consolidation of these separate elements in one formal gesture.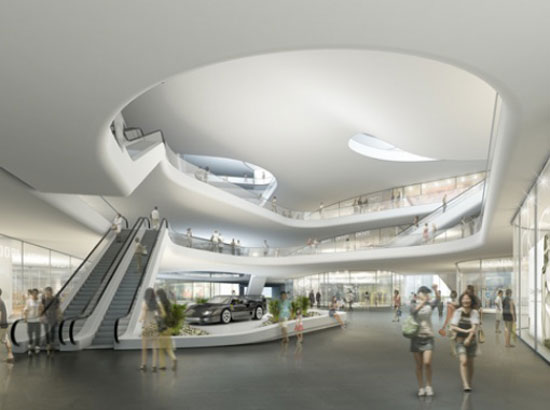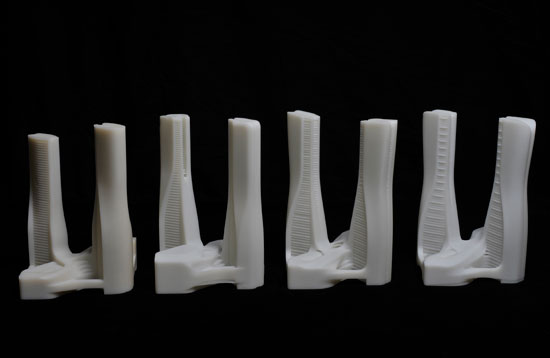 Via: DesignBoom