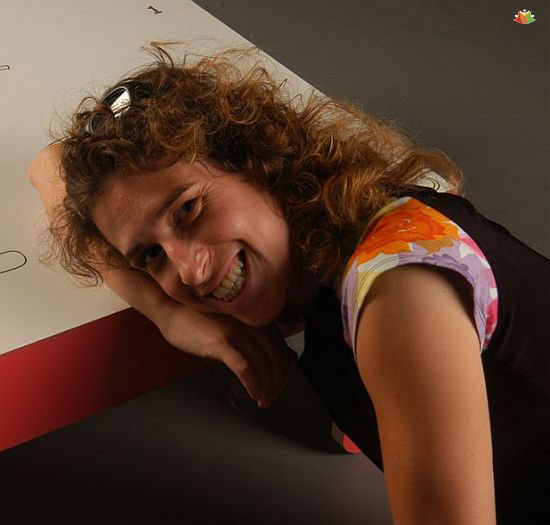 When I first saw her designs, the only thing I perceived was that yes, she wants to change the world for the better. She has won accolades for her unique creations that speak volume of the aesthetic visualization done at the back.
Yeah! I'm talking about Efrat Gommeh, an award winning, multi-disciplinary industrial design leader. I recently had the pleasure to interview the lady herself. Efrat specializes in strategic design and product realization programs that drive successful brands and businesses. So lemme get you acquainted with the talented designer…

1. Efrat, considering your involvement in industrial design, illustration and packaging you seem to be experimenting quite a lot. From where do you get the ideas for your designs?
Efrat: The ideas come from everywhere, from watching the behaviour of people in the street, through surfing the internet, to having thoughts before you fall asleep. It is difficult to control innovation, sometimes ideas come up out of nowhere, and sometimes you wish for a good idea and… nothing.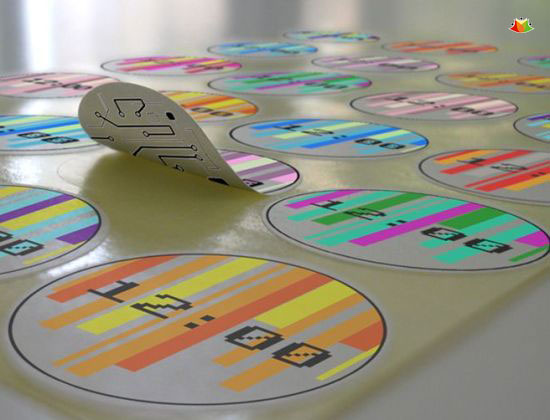 [Featured above is Pick-Tock disposable sticker watches that uses electronic ink and human body head as source of energy. So, just stick these as per your mood and occasion for a unique fashion statement.]
2. How you've evolved as a designer? What efforts do you make to keep a balance between the evolving technologies, consumer requirements and your obsession?
Efrat: I'm pursuing a masters degree in design these days – I think studying is one thing that keeps you growing. Besides that, I try to find the balance between customers' need – which in many cases requires technical work, to design work, which is "for the soul" – this can be done for a contest, for the applied art market etc. I'm part of a small unofficial community of designers – so we keep updating one another. I also teach design courses – it helps me keep being connected to the basic level of design, which is important.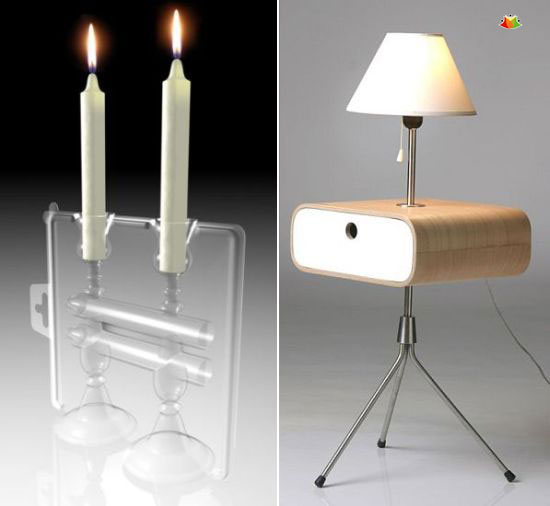 Featured above are
(A two candle package which serves as candlesticks themselves and a
lamp combined with a nightstand) collaboration with Yuval Tal
Efrat: From the ecological aspect, we, the designers, are the "bad guys". We promote unnecessary consuming. A challenge would be to use our creativity and knowledge not necessarily to create more objects, but for a real contribution to society. Example of that could be William McDonough – a designer and an architect who promote and apply ideas of zero waste. Unfortunately, sometimes daily life sends you away from important intentions.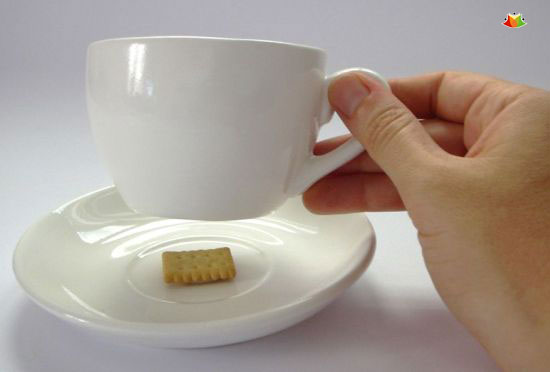 4. Efrat, you aim to add meaning to your designs. Don't you think it's impossible to cater to user requirement s, including ergonomics, overall appeal and quality, all the time? End users in the contemporary world are too fickle minded and their needs too change very fast. Isn't it?
Efrat: When designing a product I'm trying to fulfill all the requirements, but sometimes it's a matter of compromising. Almost every design work is "unfinished" in a way. You have to live with the fact that a product will have a better version in the future, you just do the maximum you can in a certain moment, and hope people will like it.


(Featured above is a coffee table inspired by paint-by-numbers coloring books. The table is supplied only with lines for the user to color himself and create a new piece of furniture.This unique piece has been made in collaboration with Yuval Tal and Hadas Tadmor).
5. Which project of yours will you call the most successful one? Does it parallel your dream? I hope you won't mind sharing your wildest dream design here?
Efrat: If success is measured in terms of publicizing, the "lock Cup" is a success. It can be found in some many web sites I couldn't even imagine. I hope in the future, a successful innovative solution of mine will be to a problem which is more acute than having your co-workers drinking from your coffee cup.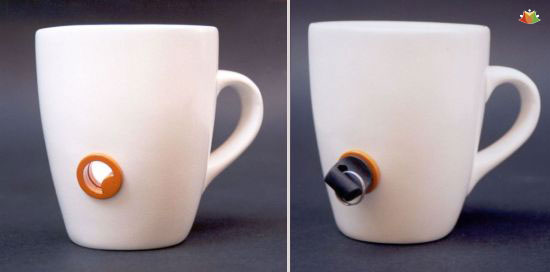 I'd like to thank Efrat for snatching out these precious moments and share her vision with the Instablogs Community and all our readers.