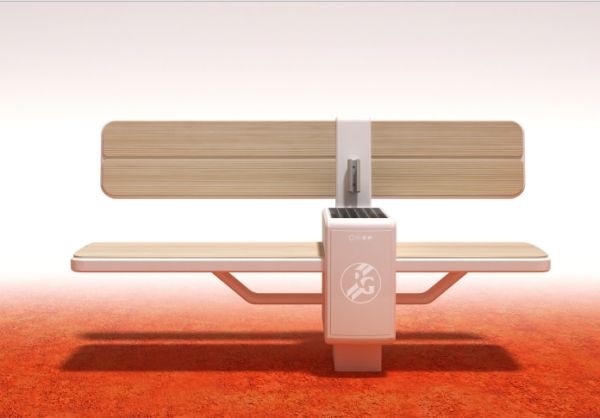 Fedex may still be kicking himself for letting Nadal lick him for the French Open title earlier this year, but if he makes it to the last round at the famed clay court next year, he might just get a little more help keeping his cool from this innovative players' bench. The brainchild of industrial design student Geoffrey Graven, the Roland Garros tennis players' bench seeks to make court conditions more comfortable for players slugging it out in the grueling tournament.
The bench features a photovoltaic panel that uses solar energy to refrigerate the built-in drinks and snacks compartment that lets players store their refreshments right at the courtside. With a backlit touch pad and auto-sliding features, the bench allows players to access the storage compartment as well as customize the temperature of the unit with a light touch of the finger.
The modular design divides the bench into two spaces for the player as well as their bags so that they don't have to leave their carry-ons on the clay. A soft silicone racket holder above the refrigerated compartment allows players to store their rackets outside their bags and in a secure place. The space is meant to serve as a mini-haven for athletes with a bioresin and white oak finish providing comfort between play.
[Cheers Geoffrey]