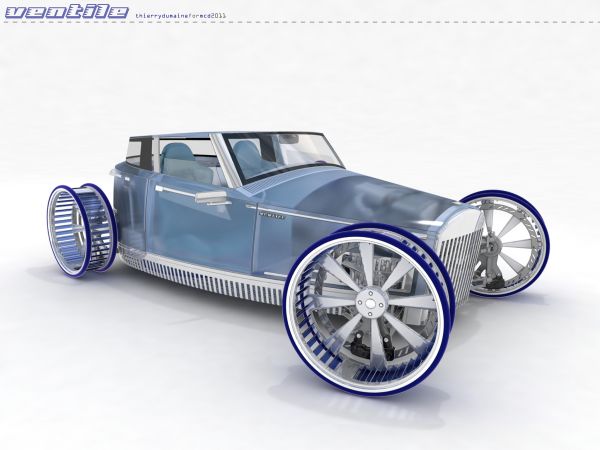 With increasing traffic on roads, ideas of small space-conserving cars are pouring in. Appearing like a vintage car is the Ventile by 51-year-old Thierry Dumaine from France. Showing interest in all types of designing (transportation, graphic, environmental and product and builds special bicycles), he is presently a children's art teacher.
Keeping in mind his surroundings or his residing area which is densely populated and windy, he crafted a vehicle which would blend perfectly with such conditions. With an electric and a fuel motor intact, it makes use of either purposefully. Both the motors are further linked with a large fan, which is driven by airstream.

See-through and soft materials have been used to make the body of the vehicle, and it has inflatable seats. The spare parts are lightweight and the whole structure weighs approximately 350 kg. The Ventile's special wheels are incorporated with fans which turn with the wind.
Via: Michelin Challenge Design