Inspired by mechanics, the Schproket Light by designer Christopher Moulder is designed to evoke the image of a bygone era in a very modern context. The incandescent light points create a magical circle of light that diffuses in a way which presents a visual treat and adds aesthetic value to any corner and surface of the house. The lighting device came into being as an experiment that would allow people to install, operate and enjoy lighting without fussing over visible cords, wires and sockets.
---
By experimenting with bulbs and lamps of low voltage, the designer was able to create a rather unique piece that employs long life Xenon bulbs which are known for their high efficiency. Schprokets are also safer than regular light bulbs as their low voltage presents no obvious threat to the electric system of a home or room and even malfunctions are never strong enough to cause a fire.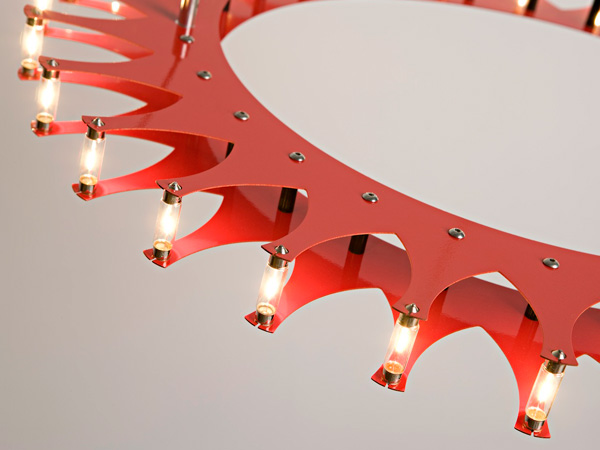 In terms of design, Schprokets offer a lot of customization options that allow them to be stacked, used singly, laid out in an angle, used horizontally or hung directly from the ceiling without requiring a socket to be present on the wall before it can be installed. The rings that make up the lighting measure 11-inches, 15-icnhes, 24-inches, 36-inches and 47-inches which allows the user to use them as individual light fixtures as well as chandelier type set ups.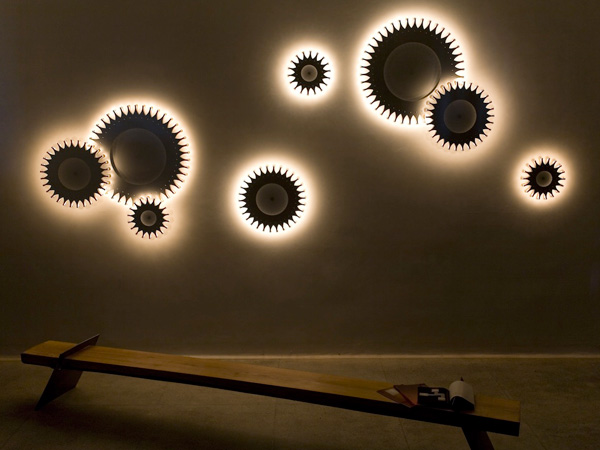 When used as a pendant light, the wide span of the lights allows it to cover the maximum area with light without cluttering the overhead space. The steampunk inspired lights are offered in White, Torch Red and Silver Metallic colorways which allows it blend seamlessly into any décor type and space with ease. Users can also customize the drop length of the lights to create custom effects.