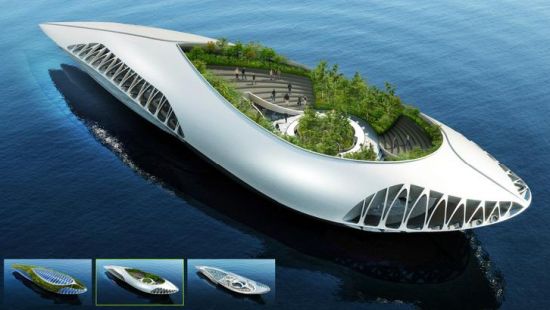 Drawing inspiration from pneumatophorous called the "Physalia physalis" (meaning water bubble), the Vincent Callebaut Architects has come up with a self-sufficient floating garden that will clean water for drinking purpose while navigating between European rivers. The "Physalia," as they call the amphibious garden, comprises nature and biotechnologies to harvest adequate renewable energy to power itself while floating between the river Danube and Volga, Rhine and Guadalquivir and Euphrates and Tiger.

Presenting a double pneumatic membrane with smooth photovoltaic solar cells on the roof, this aquatic system also includes hydro-turbines underneath its hull to turn fluvial stream energy into hydroelectricity. Featuring the surface finished in aluminum-covered steel, which is further coated with a layer of TiO2 that reacts to ultraviolet rays to clean water, the amphibious garden can absorb the chemical and carbonated waste of traditional boats and industries as well. While the fluvial water is cleaned organically by a hydraulic network crossed in the double hull of the system.
The Physalia provides ample space for a number of gardens, including the "Water Garden" that makes the main entrance, an "Air Garden" which marks the space of oxygen and light under the pneumatophorous lens, the "Fire Garden" that is a protecting underwater lounge and the "Earth Garden" which is dedicated to international researchers analyzing the aquatic ecosystem covered by the vessel.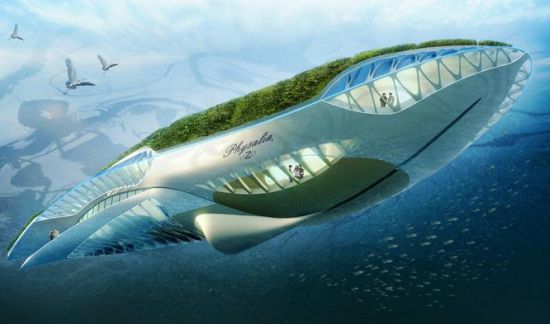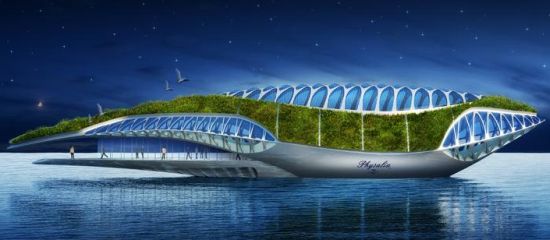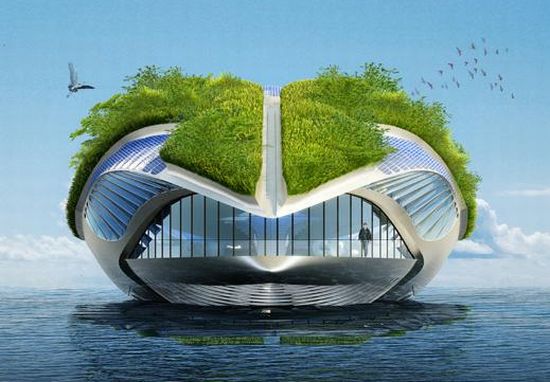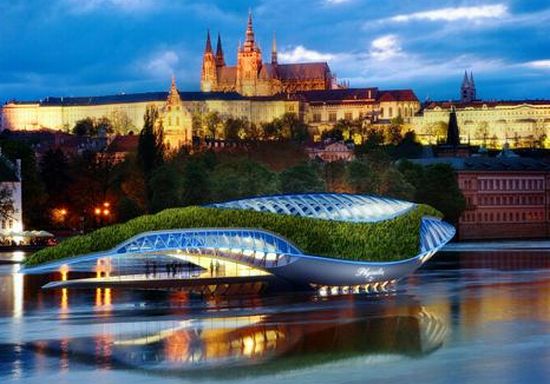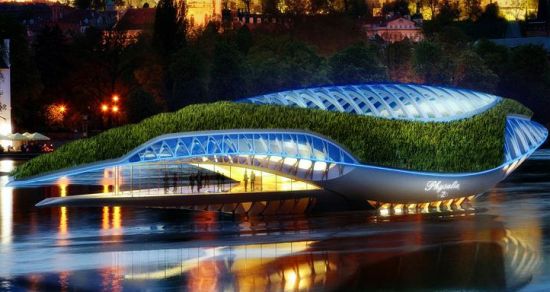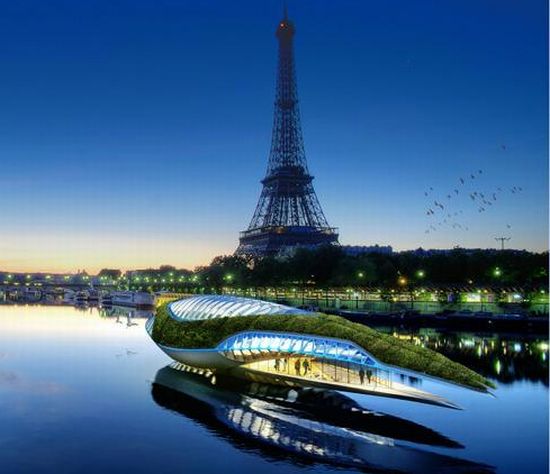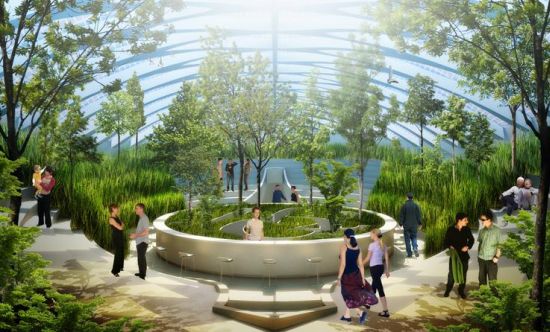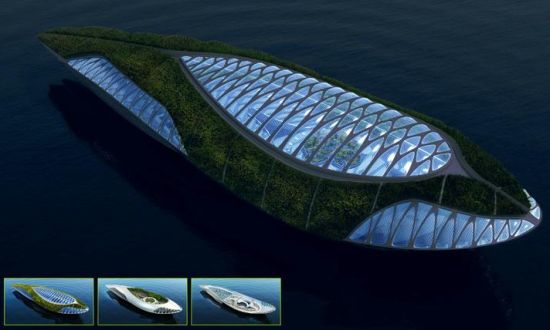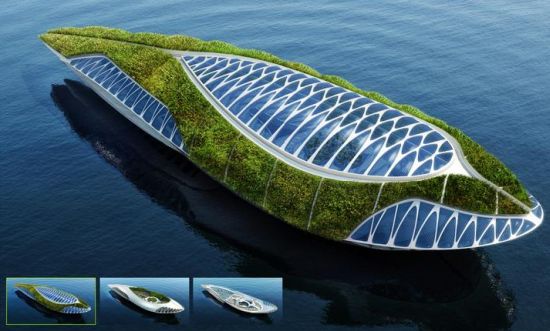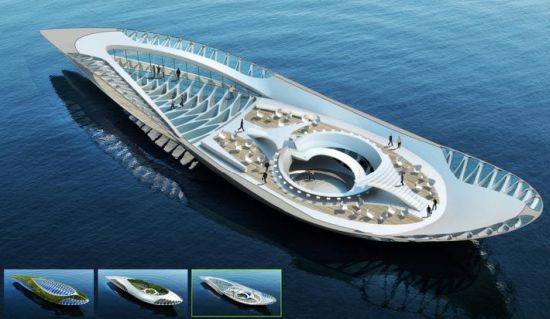 Via: Vincent Callebaut Architects/ Ecofriend