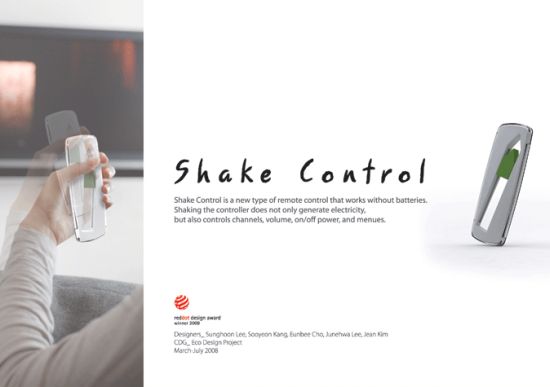 Gadgets and technology may have made life easier for human beings, but increasing e-waste is posing some serious threats to the environment all over the world. However, the Shake Control is a gadget with a difference as it works without batteries. Designed by a bunch of designers, the Shake Control is a television remote control that changes channels and controls volume by shaking it in different directions. Finished with a transparent external casing, the innovative gadget also features an arrow-shaped magnet and coils of wire, which is clearly visible inside the see-through case. All the users have to do is shake the remote control that in response generates 20-30mA current, good enough to power a remote control, via electromagnetic induction. A gravity sensor measures the direction of shaking. User may switch on or off TV, select a menu and change the TV mode by just pressing the button and shaking the remote control.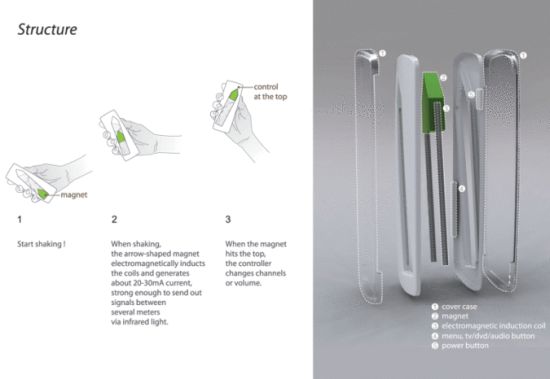 Design Status:
The Shake Control is a concept TV remote control design that secured the top place in the Reddot Design Award 2008.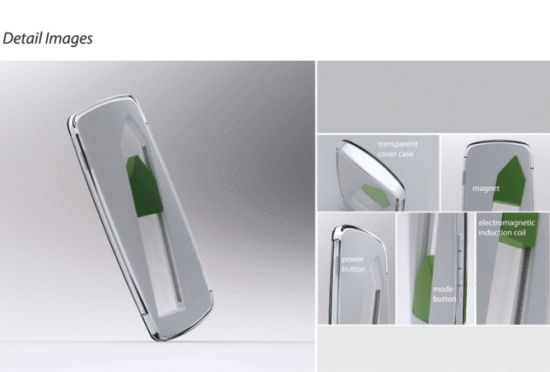 Usability:
The Shake Control is a sustainable gadget to stop the extravagant use of non biodegradable or toxic products. It requires just a small amount of energy, which could easily be produced through pressing or shaking.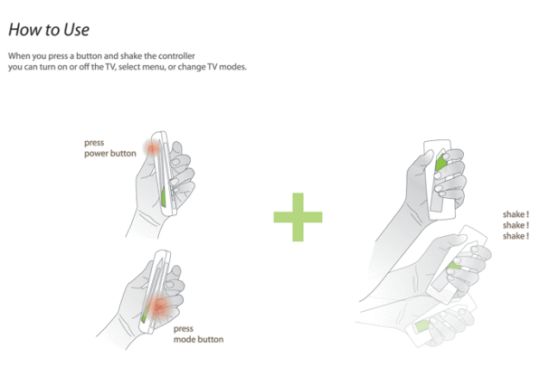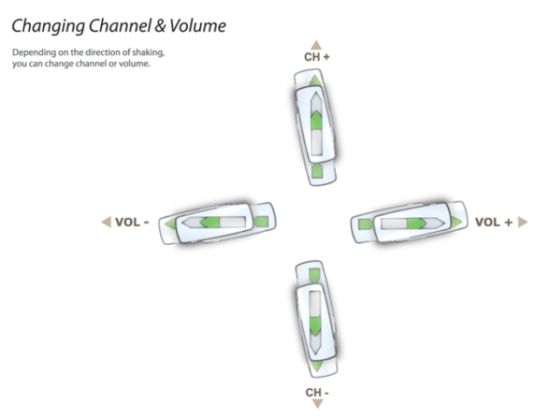 Via: Designzen
Designers:
Lee Sung Hoon, Kang Sooyeon, Cho Eun Bee, Lee Junehwa and Kim Jean.