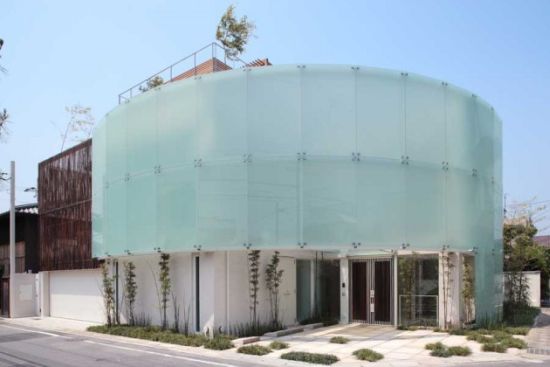 Reverberating with magical serenity, a look at the Shimogamo House pictures leaves you desiring for a similar abode. Designed by Edward Suzuki Associates, the house's contemporary design draped in beauty and refinement derives inspiration from Japanese building traditions.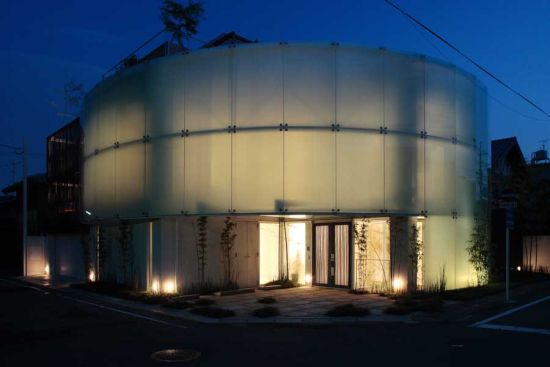 The blueprint for the house draws heavily from the Japanese design principle of Engawa, or peripheral corridor. It comprises of a peripheral screen behind which there is a green zone which lends privacy and spaciousness to a house otherwise tightly flanked by neighboring houses.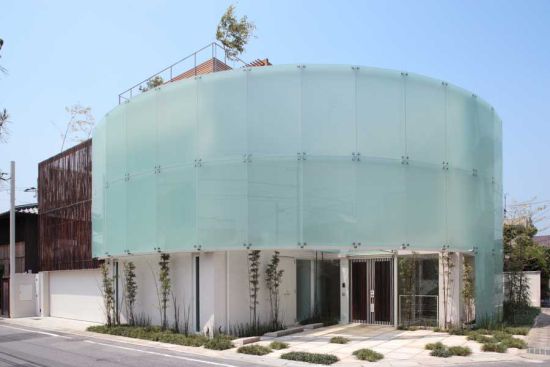 The designers employed two different kinds of interface in the Shimogamo House. First is the circular frosted glass which reminds of traditional Japanese paper screen called 'Shoji' and envelopes the façade of the house. The translucent mask lets in soft natural light besides ensuring ample privacy. The second is the vertically louvered, smoked bamboo screen which contains a green cushion comprising of tall bamboos and low grass and shrub bedding typical of Kyoto.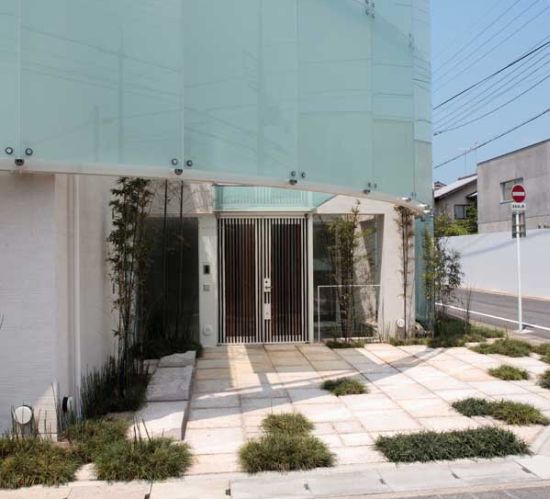 The house comprises of two bedrooms, with related water closets on the ground floor, a family room and a Japanese room, a study, a guestroom, a one-room style living, dining, and kitchen. The second level has a pergola-clad moon-gazing terrace up on the rooftop which offers a spectacular panorama of the hills around Kyoto.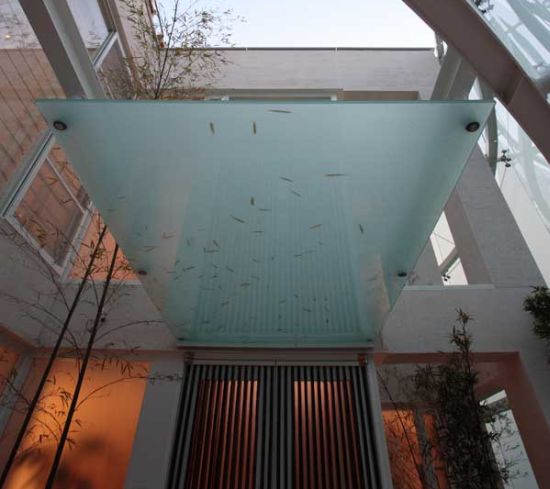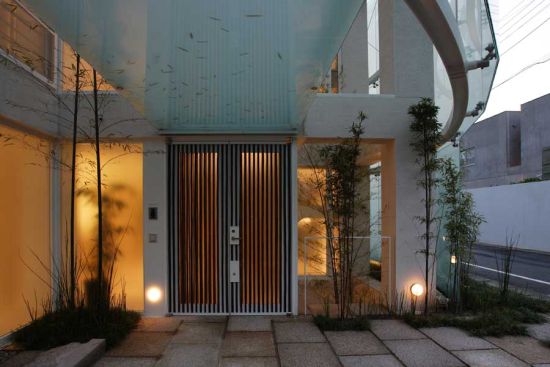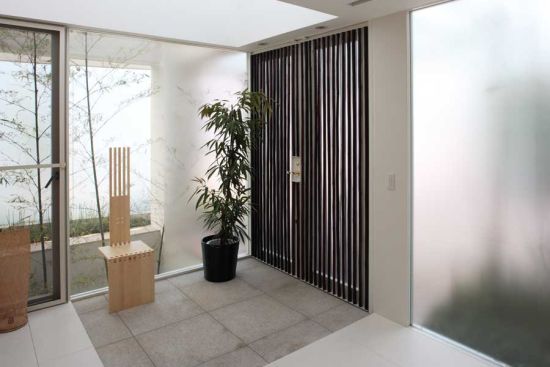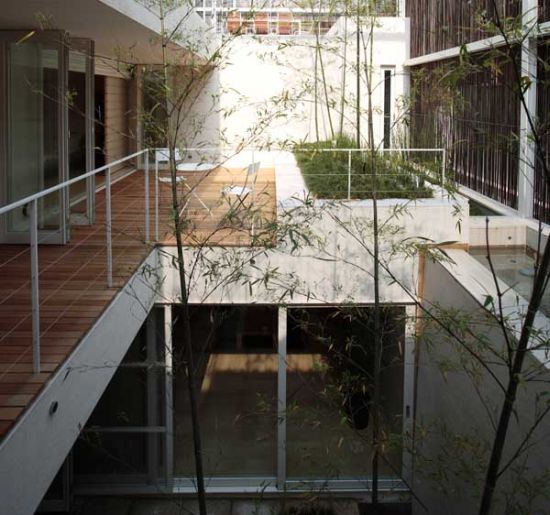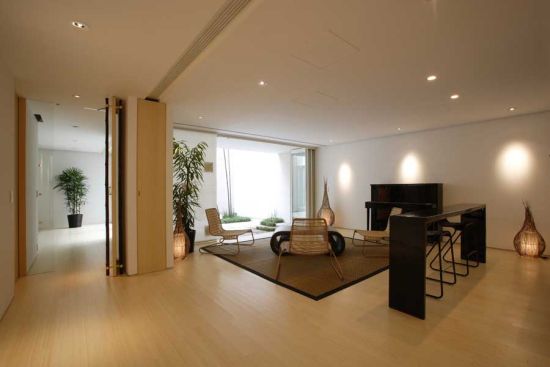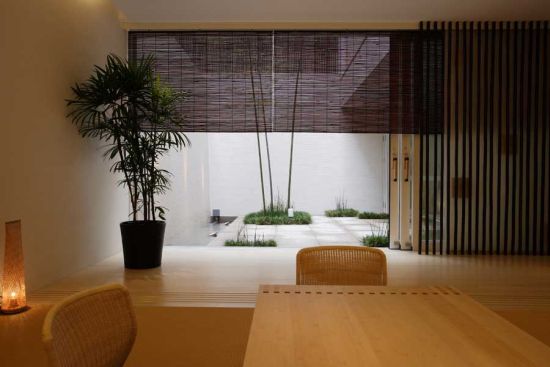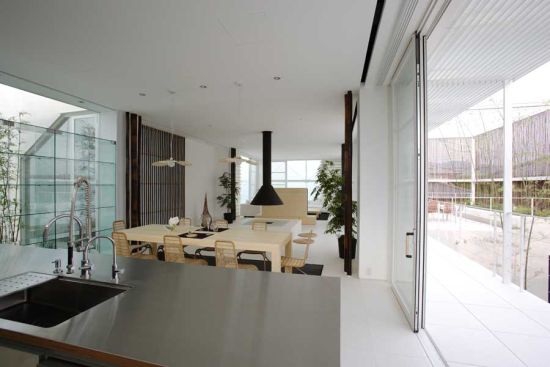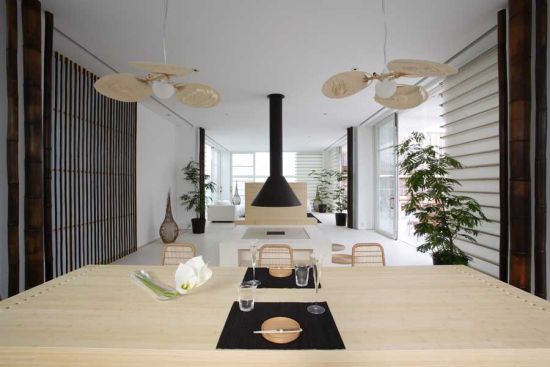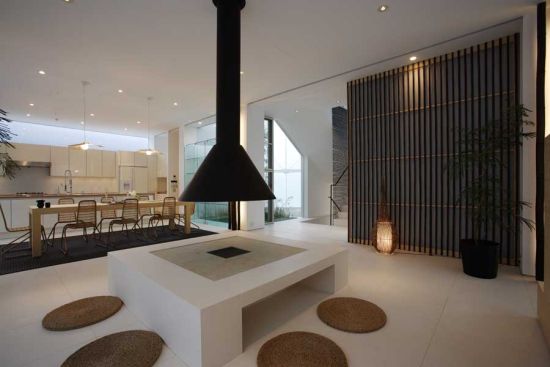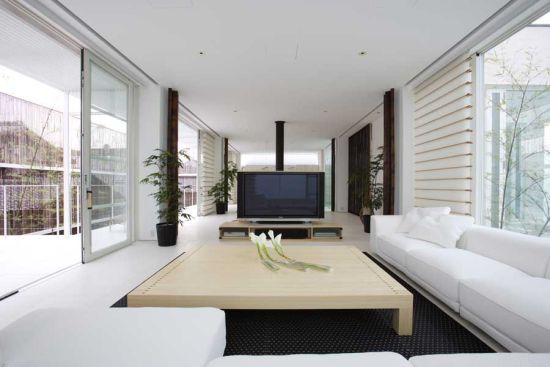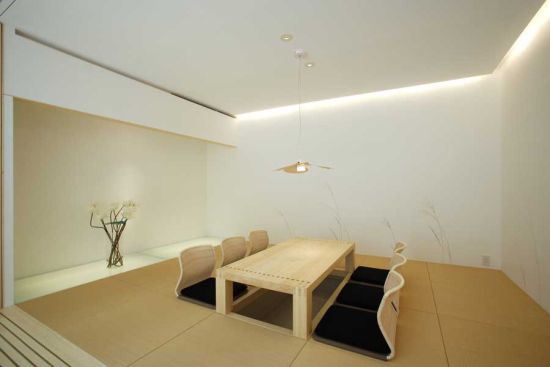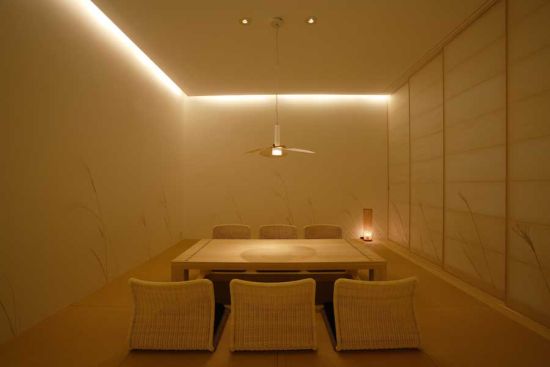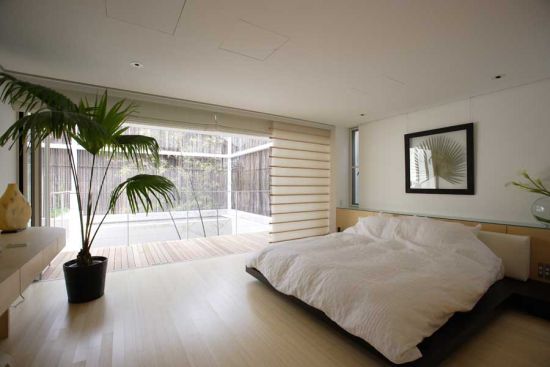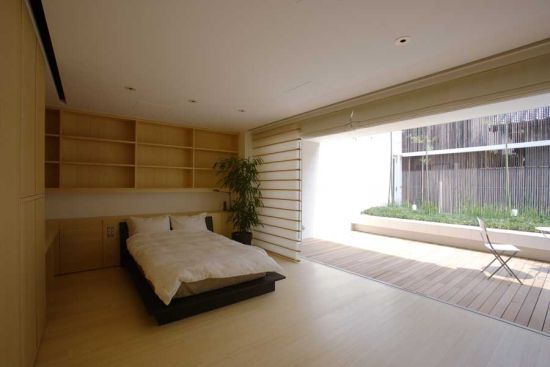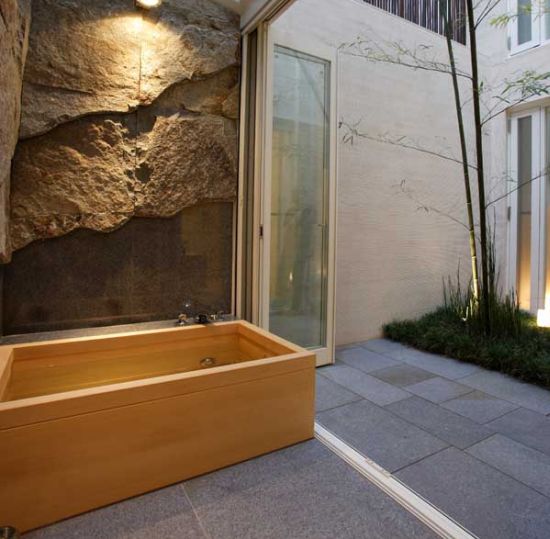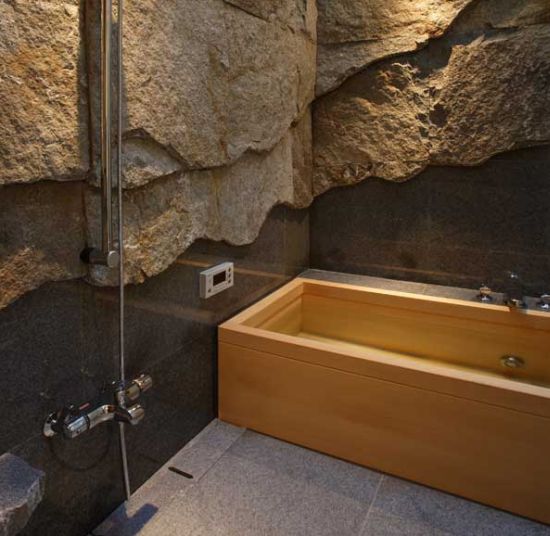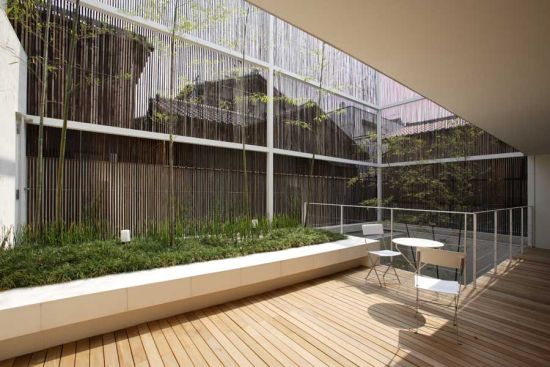 Via: Contemporist