I'm a sucker for anything that has even a remote link with skateboarding. So when I came across this collection of furnishings that seemingly draw inspiration from skateboards, I jumped with excitement. There are a number of items ranging from seats to tables, I'd just introduce to the stuff that I found the coolest.
The Astro Clock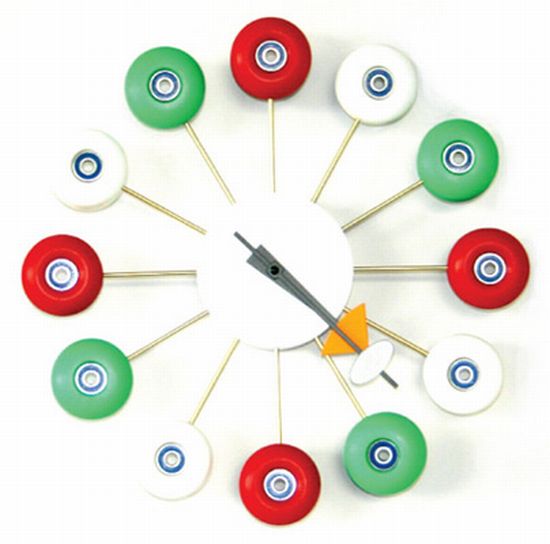 Watch the time fly by as you prepare for your next run on the ramp. The digits of the clock are represented by board wheels and bearings. The 12-inch Astro Clock is a merge of the 70's polyurethane wheels with the modern design considerations. The clock is simplistic and eye-catching.

The Comet Coffee Table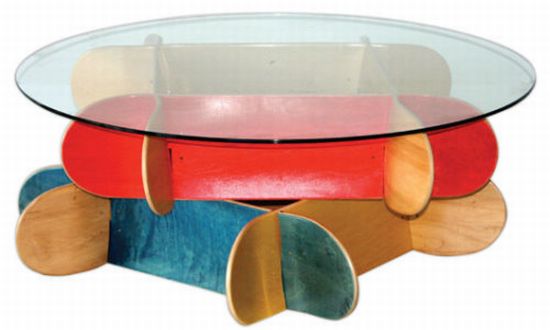 Glass table sounds good enough, but this one has skate decks as base. The crossed decks give the table a sturdy base that's really unique. The round table top supported on 8 decks is perfect for liveingroom or lobby.

The Godfather Lounge Chair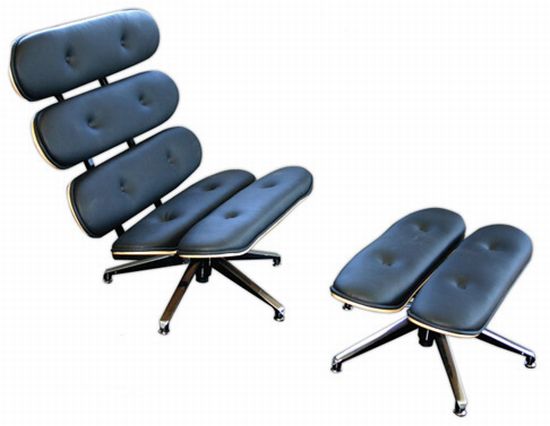 The form of this chair that has an accompanying ottoman incorporates decks as base on a metal frame. Seven decks form the comfortable Godfather Lounge Chair that is both modern and retro in outlook.
The LKJ Bench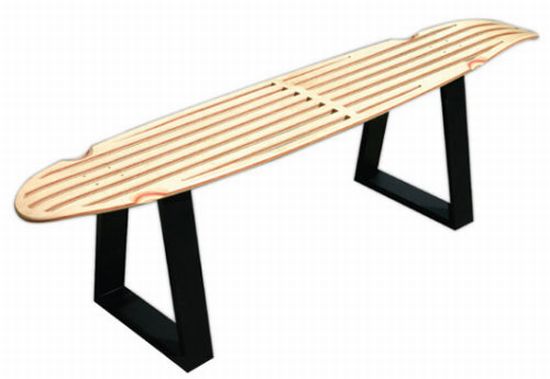 Fans of the old-school longboards will surely appreciate the beauty underneath the surface of The LKJ Bench. The wooden bench can is quite a utility be it in formal or informal surroundings. Versatile usage is the key as this bench can be used as either a handy seat or a useful low table.
The Skate Wall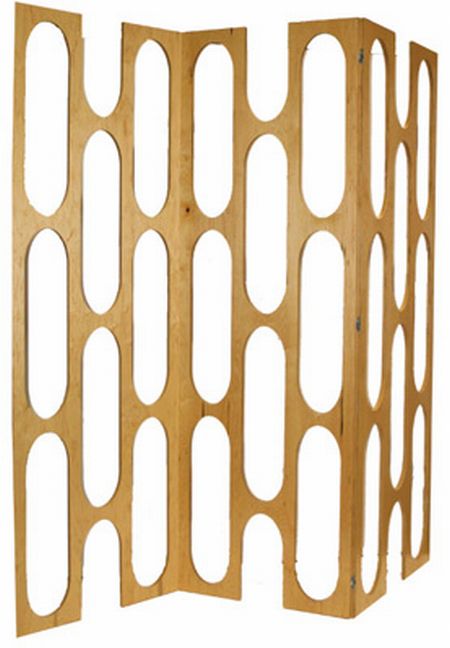 The Tony Hawk poster in your bedroom will surely welcome a wall that takes insight from the sport that he loves. The Skate Wall is made up of maple plywood and forms an interesting pattern that reflects decks. It is both stylish and suggestive.
The Stax Loveseat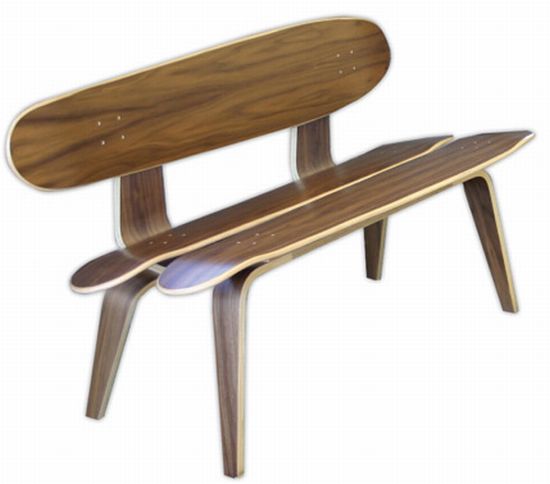 Final item on my list of 'cools' is the Stax Loveseat. Again, the form is made of longboards and this one's big enough to seat two for those real special moments. Flawless and geometric, Stax Loveseat ha three parallel longboard decks arranged for a wonderful backdrop. The chair is made of molded plywood parts. It is shiny and attractive, just like the sport.
Not the definitive list; the readers and fans alike are welcome to add any bits of interesting furniture items that draw inspiration from skateboarding.