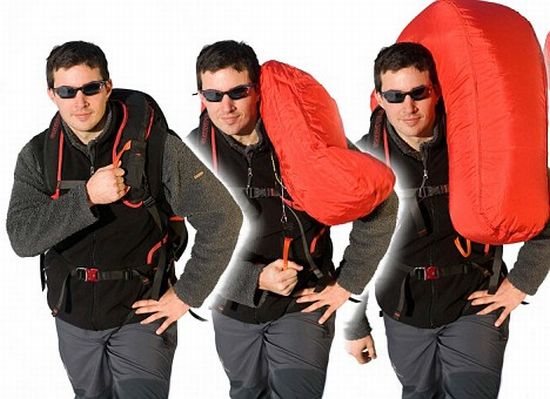 Whether you like to ski or snowboard, there's always a chance of injury. Now, a Swiss-based firm called Snowpulse SA is showing a personal airbag for skiers that could help protect them from injuries. The Snowpulse Life Bag is basically a backpack integrating an avalanche airbag that increases survival chances in case of avalanches. The bag that fits inside a lightweight backpack inflates with gas when the skier pulls an emergency handle. This process takes just three seconds. The firm says that the airbags are designed to provide the best personal protection, while remaining light, compact and user friendly. In case of avalanches, the Snowpulse Life Bag claims to keep the skier's head out of the snow, thereby promising shock and trauma protection. Anyway, the company spokesman cited…
The Life Bag will increase your chances of survival; however it does NOT guarantee your safety during an avalanche. You must not take more risks just because you have a Snowpulse airbag!
The Snowpulse Life Bag comes for between £650 and £760, depending on the size.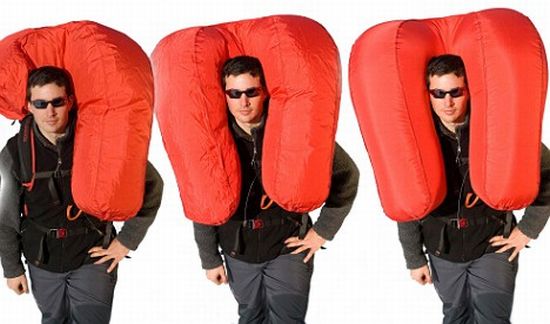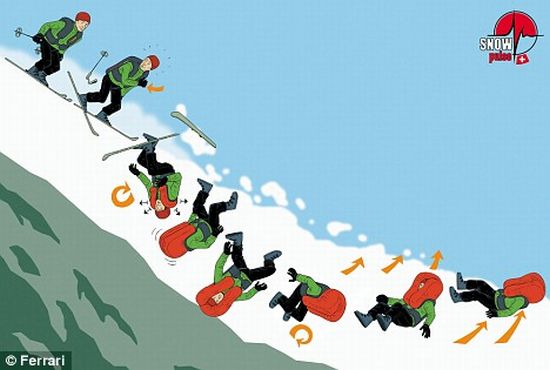 Via: DailyMail/ProductPage