Designer: Daniel Thomas.
The Gelert Star Gazer is an ideal tent for any family wishing to enjoy the best of camping. The Star Gazer is a 5-person tent that features built in ground sheets, with heat reflective technology on the two inner sleeping areas of the tent. A further ground sheet is supplied for the central area of the tent and one exterior sheet for the outside canopy area. The tent features unique skylines in the sleeping area to give you that feeling of sleeping under the stars but with the added protection of the tent. Gelert Star Gazer can be easily erected by the simple X-FLEX shatterproof fiberglass pole system. It features an outer clear vinyl layer which protects water getting through the large air vent and also pulls out to form the canopy roof. The clear vinyl will allow the whole family to sit under the canopy and gaze at the stars. The Star Gazer features storage space in the central area to hold cooking utensils or clothing, while a cable hole is there for electrical items.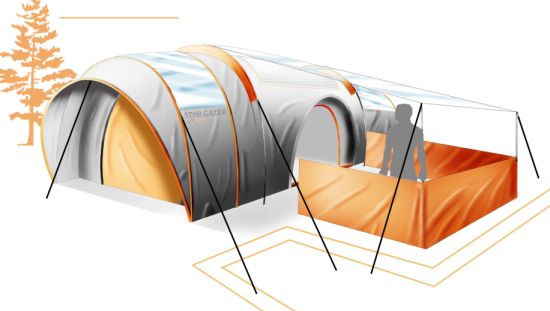 The highlights of the Star Gazer tent are the outdoor canopy with wind breaker and solar-powered LEDs that light up the inside of the tent during night. The Gelert Star Gazer camping tent comes complete with a minor repair kit. With the threat of global warming and carbon footprints, this tent is one smart option for your eco friendly holidays. Mr. Thomas says that if the tent goes into production, it will cost something between £250 and £300.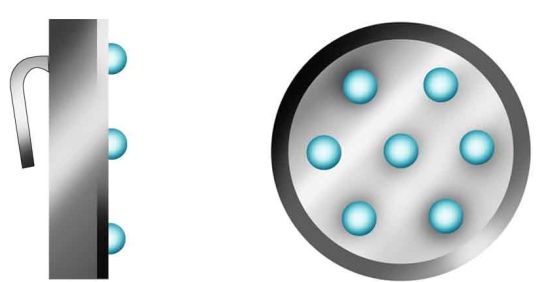 Thanks, Daniel Thomas