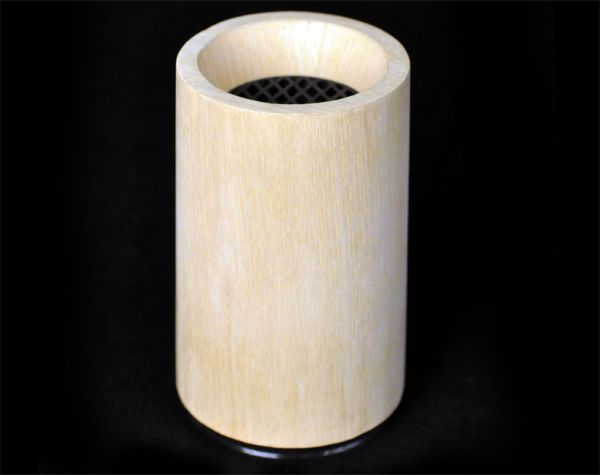 Employing the rules of physics in his creation, Chilean-born French designer and artist, JC Karich, has created a very different type of speaker. Christened as "Soundsitive," the round gadget uses intuitive gestures for functioning.
Change the songs or increase/decrease the volume with the swish of a hand only. Created with a beautiful wooden exterior and a shiny aluminum interior, Soundsitive is one trendy gadget. Change songs while you control the speaker without the use of a remote. All you need are hand movements to control the gadget. Soundsitive is compatible with mp3 songs and, while you play your favorite songs, you can flick through your favorites with the swish of a hand. Definitely, an innovative way of changing songs!
Having said this, the gadget is still a prototype with its success banking heavily on the consumer's response to the utility. This next generation prototype was on display as a part of Design Lab. The exhibition showcased the projects of Karich, Martin De Bie, and Martin Le Tiec. Also showcased were the works of students of Paris's Ecole Des Arts Decoratifs (ENSAD). It was an open display of creative talent and everyone was out to woo the onlookers with their sophisticated display of technology coupled with aesthetics and a colorful design.
Via: DesignBoom