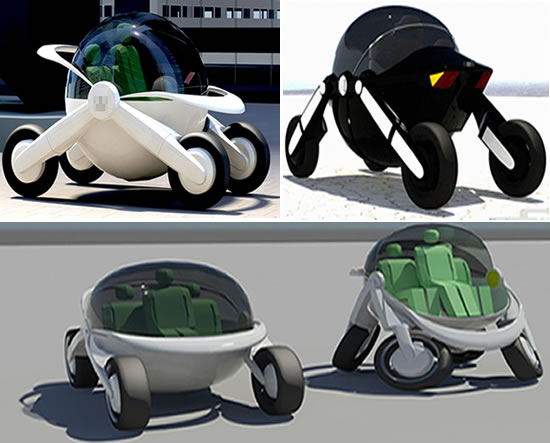 Here comes one more ingenious attempt for the roads of the future. Conceptualized by Daniel Fitzgerald, Spheric was intended to roll in the 5th Peugeot design competition. Akin to the recently featured Mo Ville, this car-of-the-future also derives its form from a water droplet. Wondering how Spheric's bulbous shape can be compared to a water droplet? Daniel justifies it with the adjusting tapering rear of its spherical form. This along with the flexible front wing profile on the front, allows the driver to reduce wind friction for straight highway driving. Further more the driver can switch their profile to increase the cars down-force when cornering.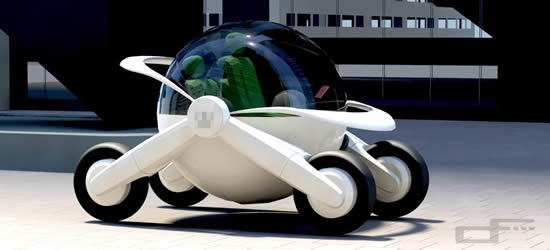 It's the autonomously controlled wheel actions that enhance the chances of it seeing daylight, in distant future. Allowing the driver to move sideways too, the designer has employed four separate independent motors all on their own individual rotating and pivoting arm. This setup can enable the car to rotate on the spot, and also rotate while moving.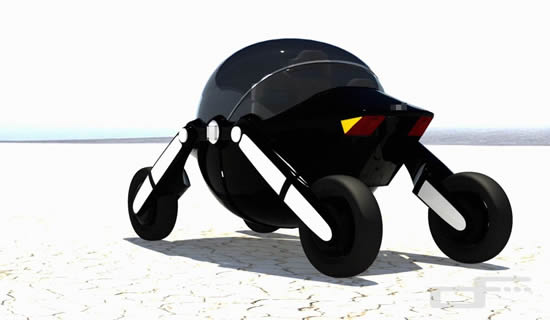 With the Spherics spherical shell configuration, it is easy to hop in and out of this car. The white panels on pivoting arm are the organic LED panels that illuminate to provide better visibility in dark.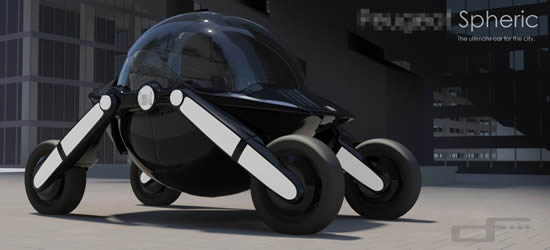 I certainly vouch for the auto parking feature. Driving autopilot communicates to citywide parking system to locate and proceed automatically to the vacant area after dropping off the driver to his/her destination. And at the end of the day, user can also expect the car to pick him/her up at the front door.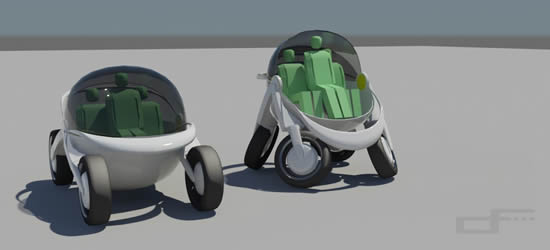 Now that's what car makers can incorporate in today's cars too!
Thanks Daniel