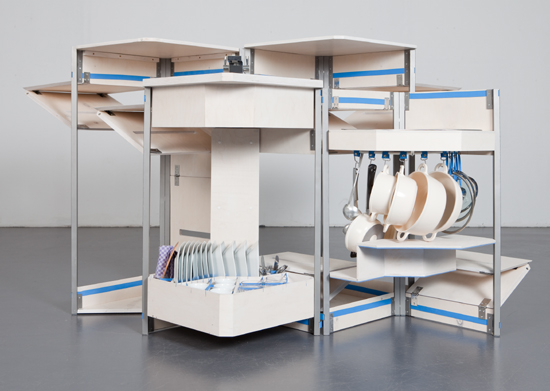 Stewart and Justin case is simply heartening to watch and desiring to have. Designer Maria Lobisch and Andreas Nather have actually obliged people who are perpetual rolling stones and those who can afford only a limited amount of kitchen space.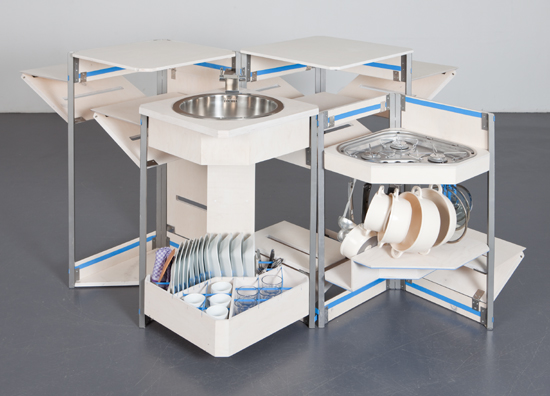 The unit offers interesting configurations once opened and also features a belt system to hold the prototype together. The mobile kitchen unit is divided into two halves: one for preparation, cleaning and storage and the other for dining.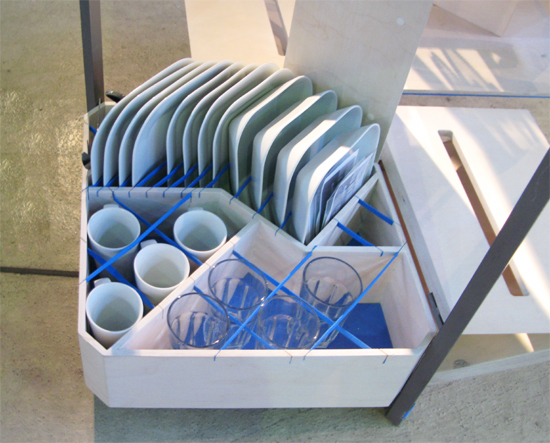 The first half is equipped with sink, a drying rack, shelving systems for storage, while the second half provides comfortable dining for four.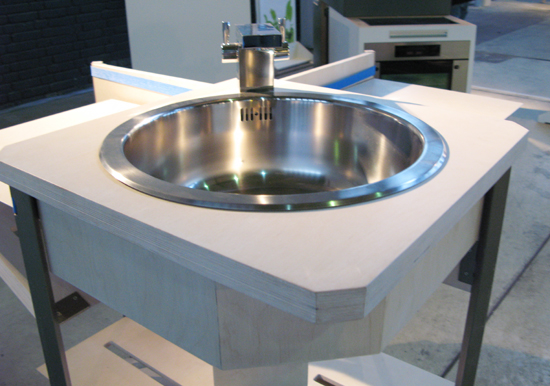 Lending compactness to the design is yet another interesting feature inspired from the cocoon; the smaller unit called Stewart can be easily embedded into the larger one called "Justin Case."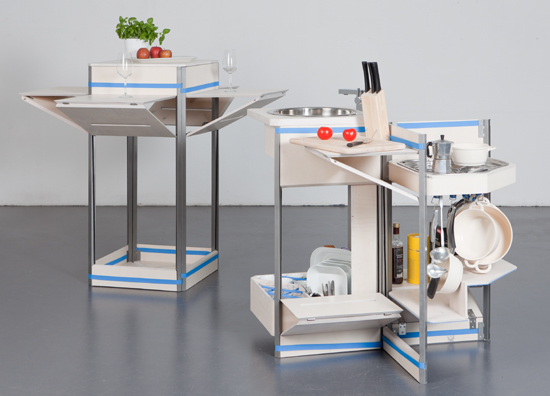 Linear in design with a neat finish, the case has been made from steel, wood and uses textile webbing. The kitchen unit successfully tests the creative skills involved in manipulating just a square meter of kitchen space.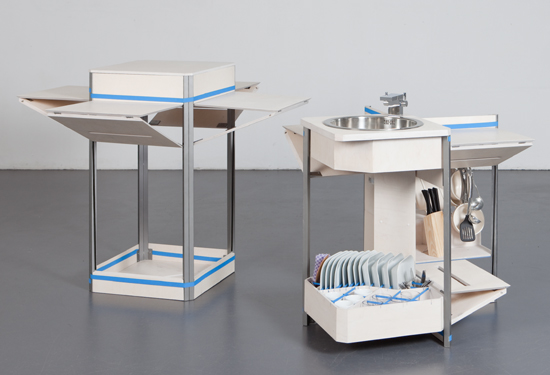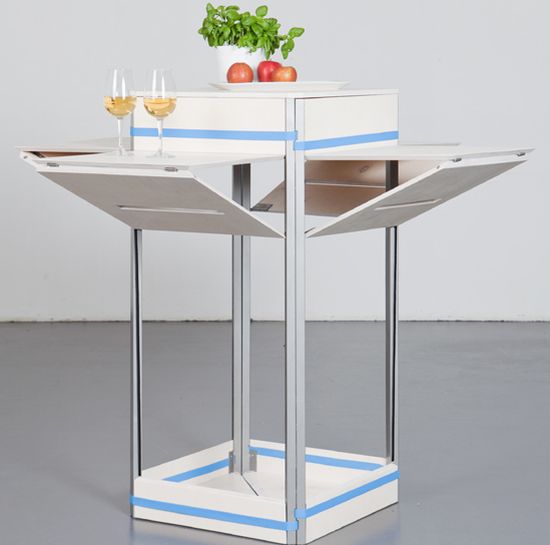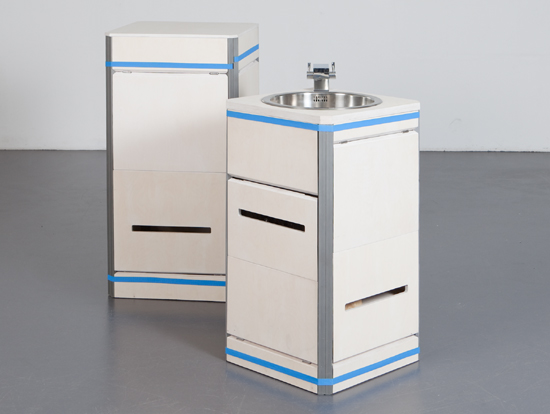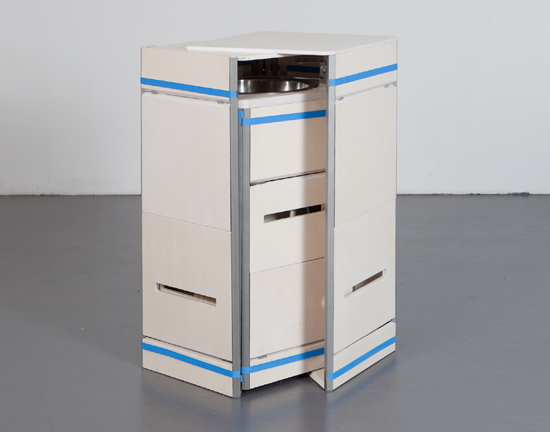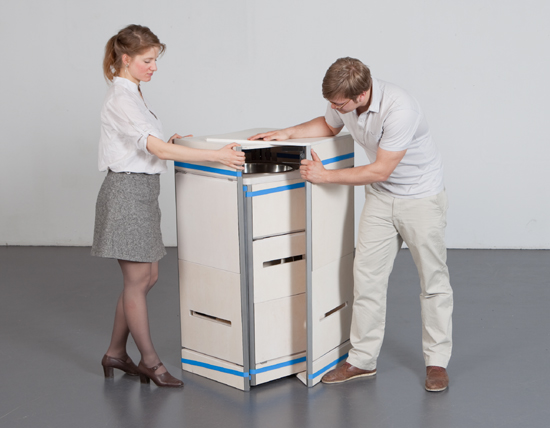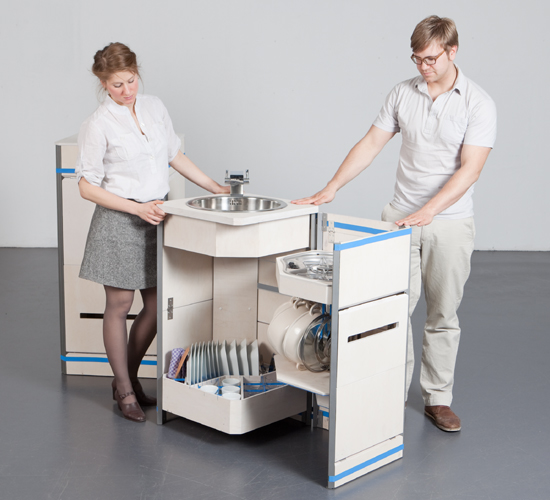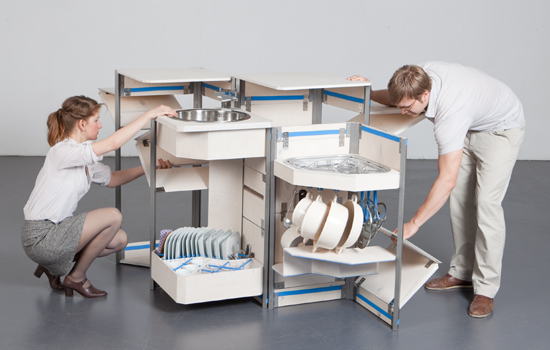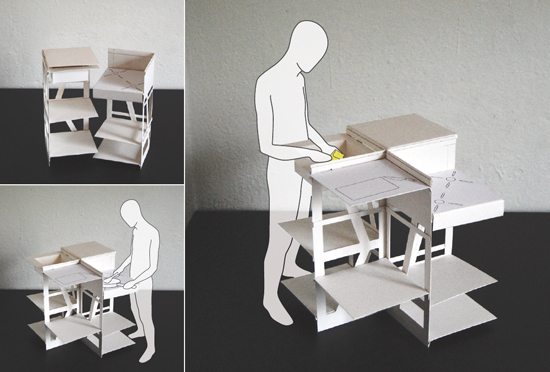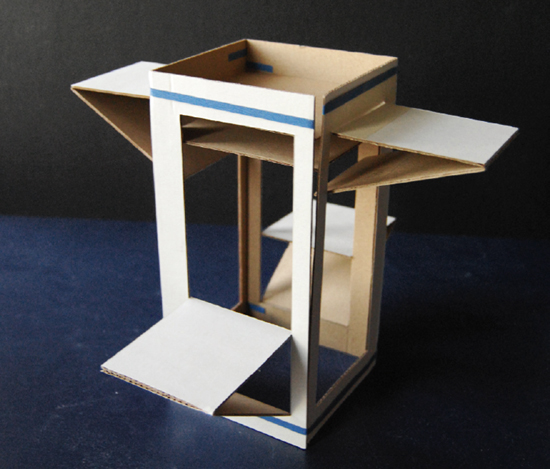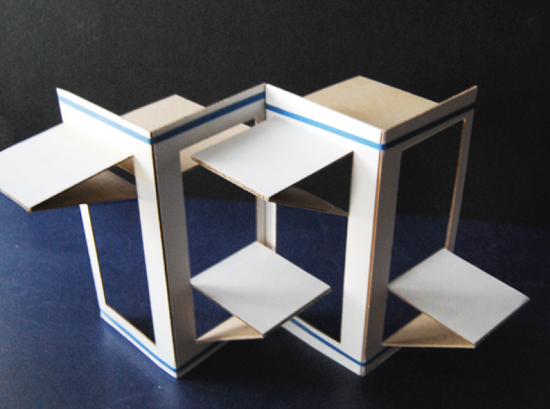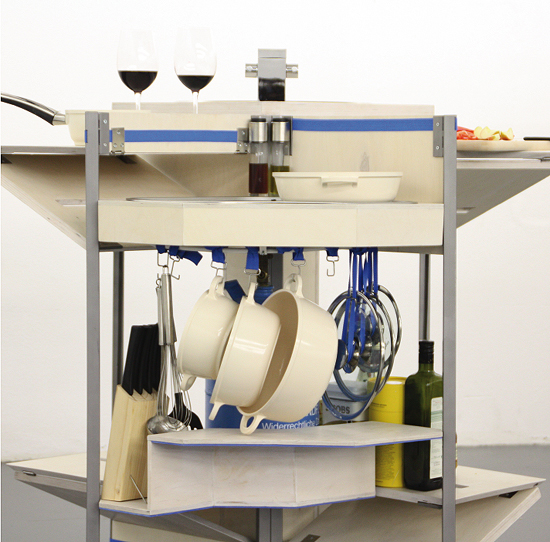 Via: Designboom