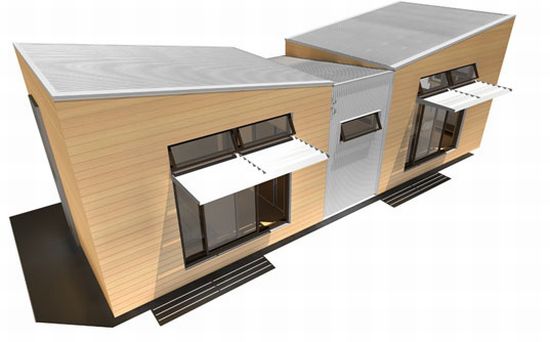 The Toronto-based builders Dwell on Design and Healthy Buildings have teamed up to present the first of the 12 WIDE series of 12×36 California Edition of the "Sustain miniHome." This clean and modern home concept is a suitable proposition for all small spaces. To meet the favorable range of California climate, the mini home concept concentrates on passive cooling and ventilation.
Featuring a large master bedroom and a 10-foot roof, the miniHome also facilitates the cabinets, plumbing fixtures and appliances.

The Sustain miniHome gets electricity from renewable sources of energy like solar and wind, supported by high efficiency light fixtures and appliances such as 12VDC lighting circuits, and a 4kW inverter for plug-and-play. Integrated with a tank-less water heater and an air handler with a carbon footprint of less than 0.5 metric tons annually, the sustainable house comes with multi-fuel (biodiesel) systems as an alternative. Carved out of wood that is not only highly durable and easy to maintain but is also FSC certified and formaldehyde-free, the Sustain miniHome will cost you $134,990.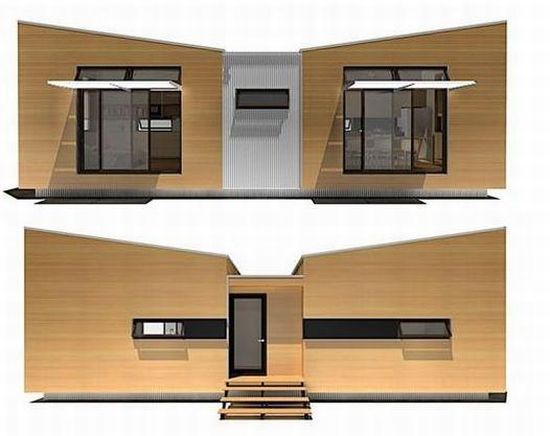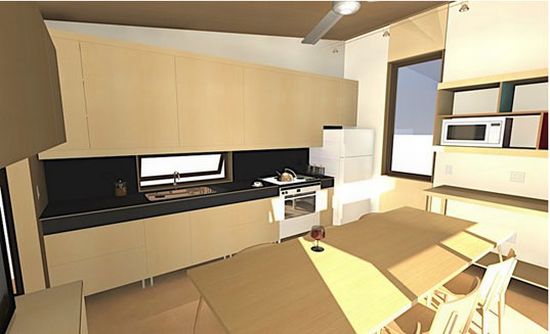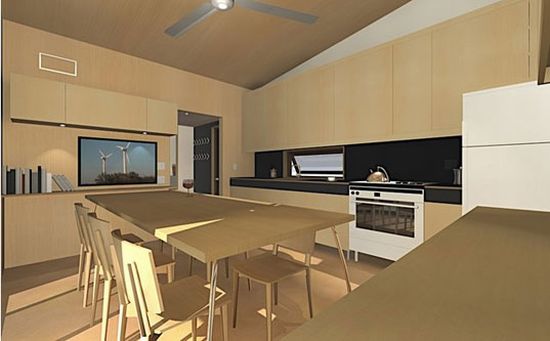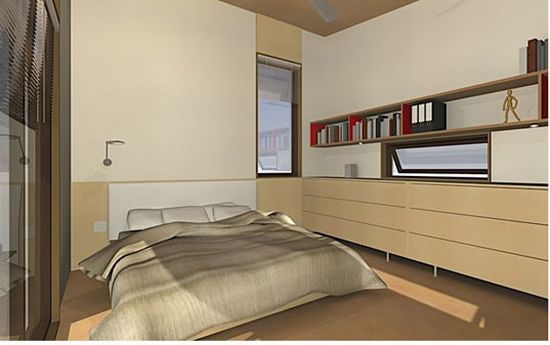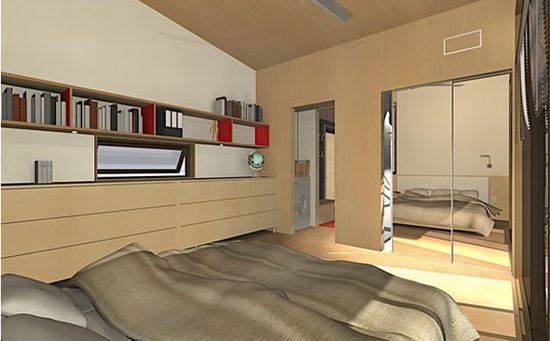 Via: Inhabitat