Daniel Becker is a famous name behind the sculptural seating, Hunting Lines. According to him, 'Hunting Lines is a sculptural seat that can be best described as a crossover between a chaise longue and a sofa. It has been made with the intention to create a community seating without generating the cosy atmosphere that usually comes along with it'. The furniture appealed (though visually) to me so much that I decided to look for his other related creative artifacts, and hence I thought of having him here with us on our design channel. I'm sure you'll enjoy reading the interview as much as I enjoyed taking it 🙂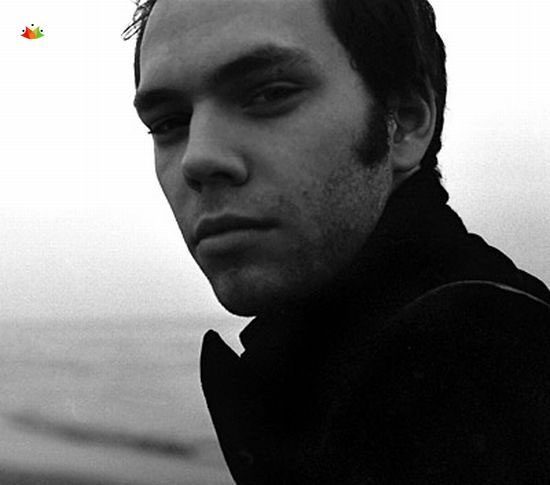 1. Daniel, please introduce yourself to our readers?
Daniel: I'm student of industrial design at Braunschweig University of Art, Germany.

2. What is the concept behind melting light?
Daniel: The idea behind it is to reinterpret the classic ideal of a chandelier completely different. I experimented with different lampshade forms which should reflect light indirectly into the room. The essential thing about it is its optical instability – the wave is in fact thicker on one end and thinner on the other one, but you can't see this at first. Currently I plan to use LED technology which allows the lighting elements to be behind glass because of its very low heat generation.
3. How did you come up with a design like tee-licht?
Daniel: Tee-licht originated from the idea to design a ready-made. This means to use existing mass-production products in a different meaning or a different way than the one they have been produced for actually. I chose those widely available and cheap tea-lights to use them in an electrified context. I decided to use conventional bulbs which imitate the light of a small candle in a poetic way and create a mood that reminds the viewer of the warmth which comes from a candle. But besides this first reaction I'd like to see the observer taking a step closer then and take a look between the lights in the interior of the lamp where he finds emptiness. The conflict between the shining exterior and the empty interior is something which I liked to emphasize strongly.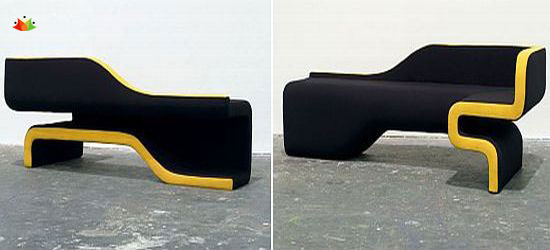 4. How far your concept 'disorder' sensitizes children towards renewable energy sources?
Daniel: Disorder is an energy playground which gives children the possibility to use several games which are connected with renewable energy sources. They can learn how sunlight generates energy and how clouds influence this, how water can move turbines when it flows down an incline and that it is important how steep the incline is. And of course that wind in different strengths generates varied amounts of electricity. They can compare all those types of renewable energy to each other – and besides this, there is enough room to play, of course.
5. What is the practical application of your product 'Obstacle 3', I mean, don't you think that a locking pin made up of rope would reduce its credibility?
Daniel: Of course there is no practical application for Obstacle 3, it is more an ironic comment on our fear of everything and everybody and our need to lock and secure all things that surround us. The title obstacle describes this in several ways, but I'd like to leave the interpretation to the readers.
6. Can you walk us through the general steps you take when you're designing a concept or a product?
Daniel: This differs every time extremely. While creating a concept I think it is necessary to develop the needs systematically and use certain techniques to stimulate your creativity. On the contrary I work in an extremely intuitive manner while doing furniture or lighting design.
7. Daniel, is there any kind of evolution in your work?
Daniel: Of course, during your studies you go through quite a radical evolution. I think you need to grow as a designer in your first years; you need to find out where your strengths are in terms of design and what is special about the things you do. When you learned this, you can try to push your personal evolution as precisely as possible in the direction you want it to go to.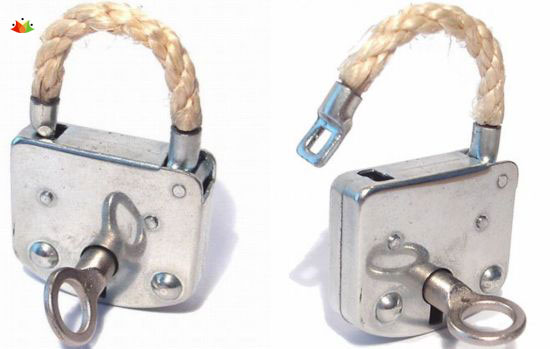 8. Do you think there's something you're most proud of so far, one particular project that came off really well?
Daniel: So far of my hunting lines sofa, because it arose from a deep concentration on the subject and because it has no connection to my university, in contrary to all my other works.
9. As you tread ahead in life, what do you expect from yourself and what excites you the most?
Daniel: I really don't have any expectations and this is the most exciting thing – not to know where you are and what you do in 5 or 10 years!

10. Any words of wisdom, you'd like to leave for our readers?
Daniel: Be honest in what you do, always.
11. Also, we'd like to have your views on thedesignblog.org?
Daniel: I visit your site frequently as you show a wide variety of designs from all around the world, especially from parts of the world which aren't covered in all the other blogs. Keep on like this!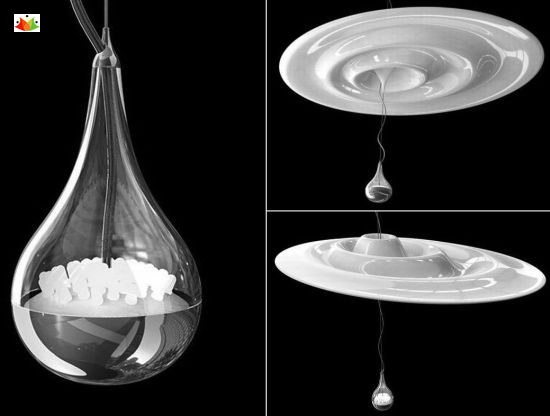 Quick bits:
If not a designer, you would have been?
Daniel: Probably a cook…but I guess this has a lot to do with design, too.
Who would you like to design something for?
Daniel: Generally to anybody who can really appreciate what I do.
Your favorite design magazine would be: Architektur & Wohnen (Germany), Axis (Japan), Blueprint (UK), Domus (Italy) or Intramuros (France)
Daniel: They all don't differ too much…
Mac or PC, why?
Daniel: Definitively PC, I don't see any advantage in a Mac except of its fancy body.

Describe your style, like a good friend of yours would describe it.
Daniel: Brutally honest
If you had to walk in another man's shoes for a day, it would have to be?
Daniel: An astronaut's who is walking some steps on the moon.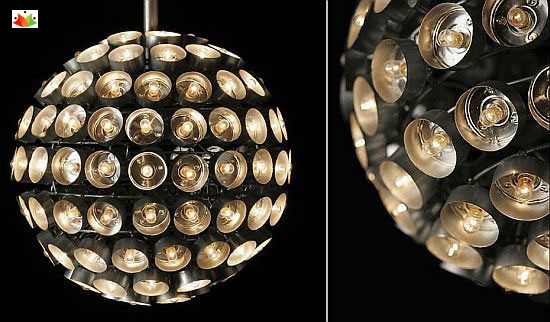 Thank you Daniel for sparing out time in doing an interview with us, it is greatly appreciated. I'd also like to wish you success for all your future endeavors.