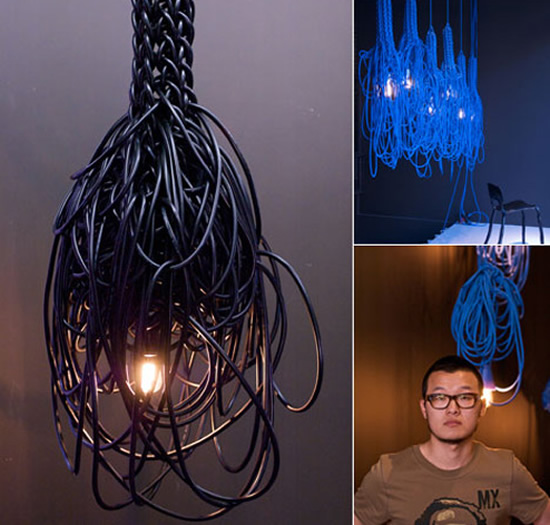 Dare to tread a different path? Ok, at least you can try this out-of-ordinary light fixture for your den! Most of us have always fallen for sources of light that hide wires in the best style. Cordless, wireless, are the kind of features that usually allure all buyers. But designer Kwangho Lee defies the norm and comes up with a lamp made out of a mess of tangled wires! The concept behind these lamp sculptures was to strip lights down the bare essentials and weave the exposed cable into intricate designs. Isn't it the perfect paradigm of why-didn't-I-think-of-this?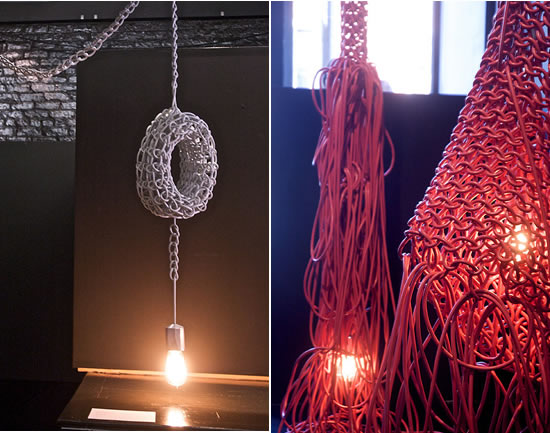 Working on this project for two years, he studied wire weaving, exploring traditional techniques and the subtleties of electric wiring for his final grad project in design school.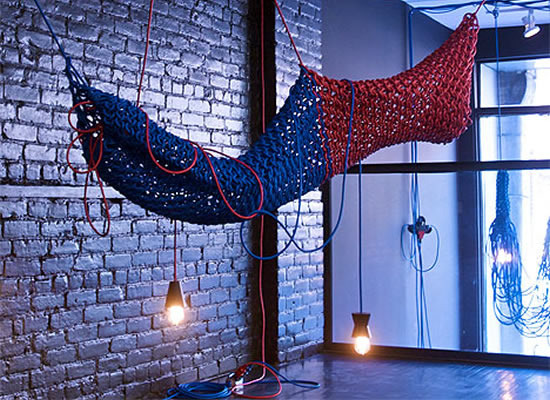 Why don't you take some ideas from his creations and embark on a DIY project of wired lamps for this weekend?
Via: Gizmodo