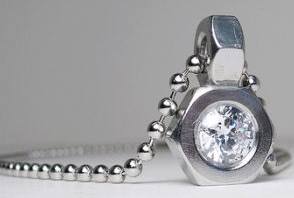 The 2008 collection of jewelleries from 'iweardoyou?' has been recently launched. The designers make new and unique designs here from ordinary and traditional hardware and transform them into beautiful necklaces, earrings, bracelets etc. Each of the jewelry are such beautifully designed that you cannot decide on what to take and what to leave.
You would simply love to have them in your collection because with the designs so attractive, the price is not high. With such a variety in collection and reasonable and affordable price, the 2008 collection of 'iweardoyou', stands out of the crowd.

The consumers today want new and different designs and at the same time in reasonable price too. This becomes difficult and you have to either compromise with the design or minimize your collection to a limited one. But when you come in contact with 'iweardoyou', you have solution to all such problems.
You have a lot of designs to choose upon and it depends upon what you wear – casual or dressy, you have varieties for each one of them. The two of the necklaces' designs shown in the picture are just an example from the lot many available in the store.
Via: Bloominglily