Has it ever occured to you, that the very book we read can be used as a lampshade! I certainly believe that the answer is NO and this is the reason that sets designer Martin Konrad Gloeckle apart from the masses.
He has actually redefined the humdrum character of our work and living space by following his peculiar style of doing stuff in a unique manner.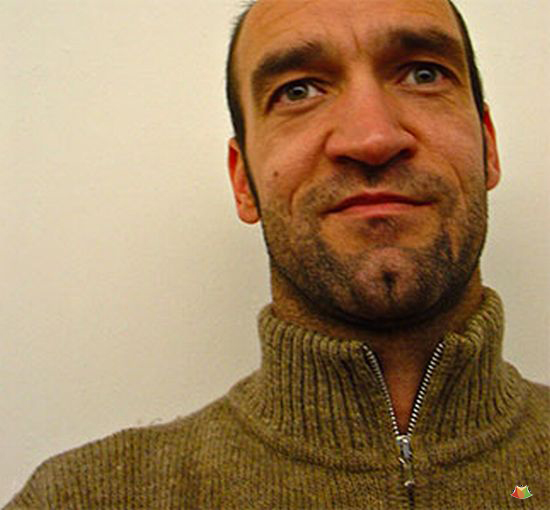 To understand my point go through the interview
Radhika- Martin please, introduce yourself to our readers?

Martin- Hi, my name is Martin Konrad Gloeckle. I am an industrial designer, originally from Germany, but have been living in the US for several years now, with the last few years in New York City.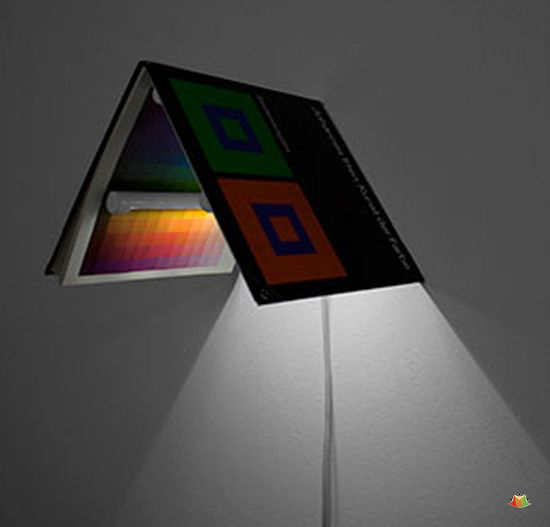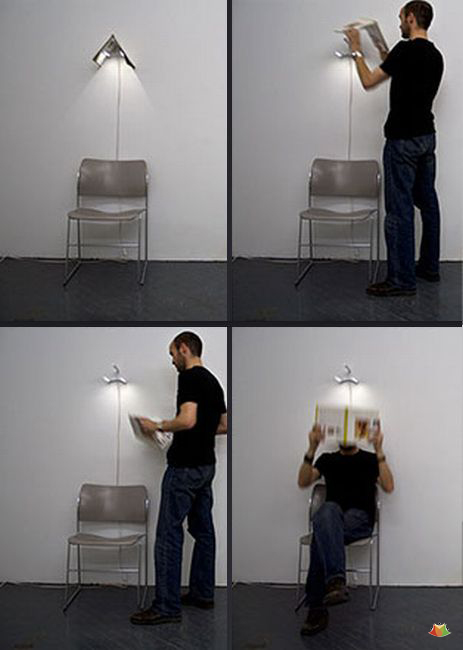 Featured above is the Shaded Sconce
Radhika- Please tell us your story behind choosing design as a profession than not computers or business since you already possess the degrees in the same?
Martin- I received my first degree in Computer Science in Germany and worked in that field, specifically the Interactive Marketing/Internet area, for several years, first in Germany then later in the US. In the course of that career, I was moving more towards the business side of things, including managing of technology teams and projects. I always had a strong passion for design and at one point decided to fully focus on this, so I returned to school to get a Master's Degree in Industrial Design from Pratt Institute. I've been mainly working in the design area for the last few years, but my experience and background in these other areas definitely are influencing my work in one way or another.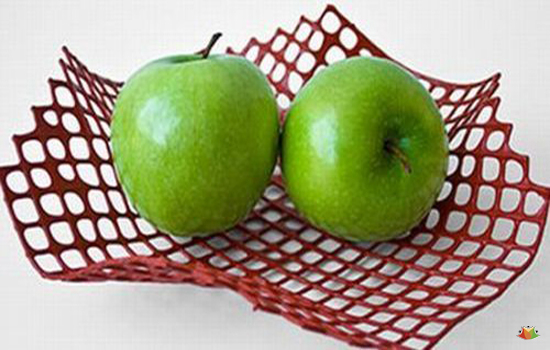 Featured above is the shaped bowl


Featured above is the joined bowl
Radhika- Since you have experience across the full design process, including collaboration with manufacturers on production so you've kind of been at the cutting edge of design from the beginning?

Martin- One of my goals during my studies was to take my designs as far as I can. This meant not ending with maybe just a visual or functional prototype, but to get as close to a final product as possible. For most of my pieces this included to manufacture them as one-off's. This was not always cheap, but it helped me to work out any potential issues in my products while at the same time getting a better understanding of manufacturing processes. This in turn then made it easier to find manufacturers willing to license them and put them into production. As a side effect, it also contributed quite a bit to furnishing my apartment…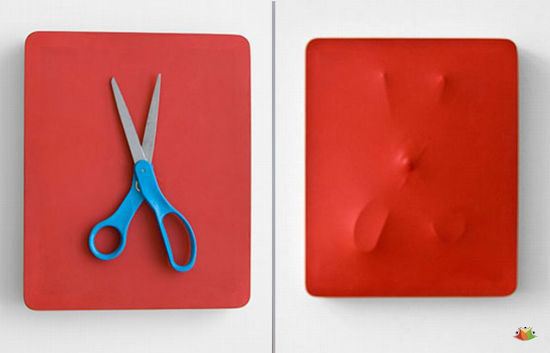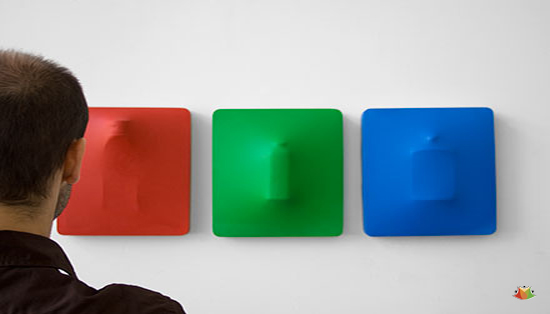 Featured above is the Covered Object Frame
Radhika- What is innovation to you – design, technology or the creative processes itself?

Martin- Probably a combination of all of these. I personally simply enjoy questioning things, trying to see them differently, and hopefully be not too much influenced by how things were done in the past. Also, to be truly innovative, it definitely is useful to incorporate a wide array of aspects spanning from technology over business to the creative side.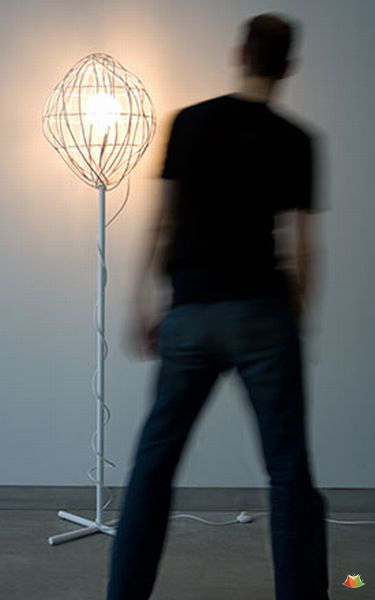 Featured above is the Wrapped Light
Radhika- Please substantiate a li'l as to how consumers are moving away from being passive consumers to actively influencing and shaping their world from the perspective of industrial design?
Martin- Modern technology advances have allowed many people to become more active and 'create' tools like desktop publishing, desktop music, video etc. You can also observe this in areas like the so-called 'user-generated content' of blogs, YouTube, Wikipedia and so on. However, these are mostly two-dimensional or virtual products. When it comes to Industrial Design or actual three-dimensional products, not too much is happening. This is what I tried to explore through a series of products I created, called 'Un-Readymades'. These actually require user input and involvement to finish the product, and thereby allow users to design and express themselves in a three-dimensional world.

Featured above is the Drawn Vase
Radhika- May we have the honor of knowing your future plans with respect to your designs? And presently, what are the interesting things that have hooked your attention?

Martin- The last couple of weeks have been kind of busy for me with several shows including the ICFF in New York City. This included bringing a limited edition of my bendino lamp for the first time to the US, after it has been available in Europe for several months. It currently can be bought through no|such|name (http://nosuchname.com), while we're working on bringing it in a full edition to stores across the country.
Besides that, I'm hoping to be able to concentrate on a couple of projects that I had to put on hold due to this. This includes both some new design projects as well as moving some existing designs into production.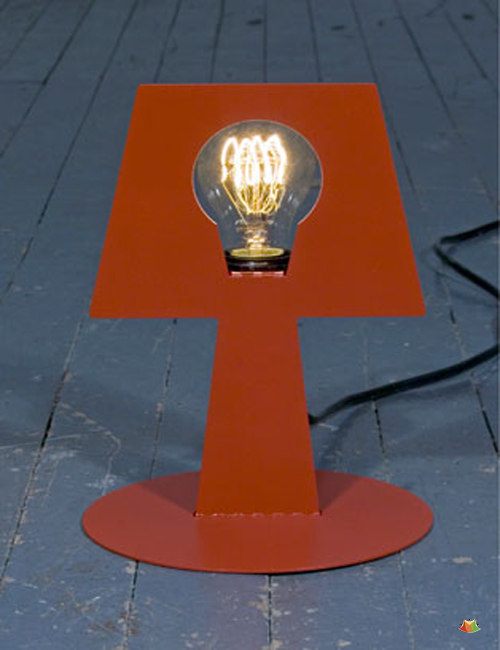 Featured above are the Bendino Lamps
Radhika- Where do you see yourself, after, let's say, five years down the line?
Martin- I prefer not to think ahead like that, but rather see where things take me. I believe that's one of the more interesting things in life. As long as I'm creating, learning, and exploring new things, pretty much anything is possible.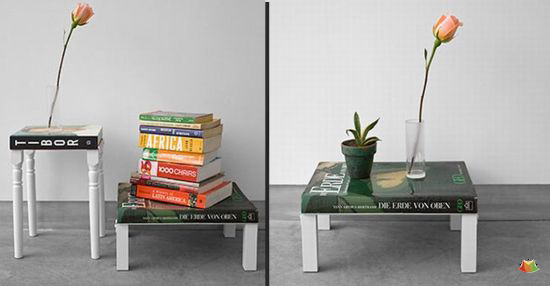 Featured above is the Booked Pedestal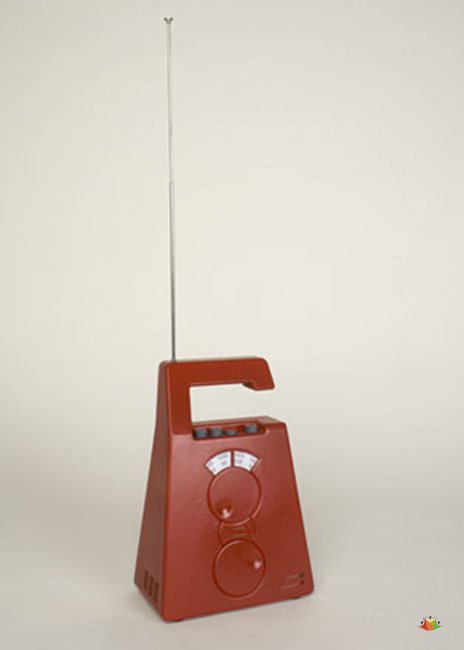 Featured above is Mr Joe Radio
Radhika- Finally, we'd like to have your views on our thedesignblog.org
Martin- You have been added to my daily reading list 🙂
A few questions in quick succession:
Radhika- Do you have a signature style? If yes, what are the hallmarks of the style?

Martin- I probably do have that up to a certain degree, but I'd rather leave that to other people to judge. At the same time, I also very much enjoy exploring different areas, so my style is definitely still evolving.
Radhika- If you had to walk in another person's shoes for a day, it would have to be?

Martin- Could I pick a different person for each day of the next year? That might be interesting actually.
Radhika- What are some of your favorite design magazines?

Martin- I have somehow mixed feelings about design magazines. On one hand I do like to look through them, just to see what's going on and who's doing what. On the other hand, I usually find only a rather small part of the content really interesting. Maybe I shouldn't admit this here, but therefore my usual approach is to occasionally spend some time at a good magazine store and browse through a bunch of different magazines, with no specific ones to point out.
Radhika- If given a chance, you'd like to re-incarnate as?

Martin- A lazy cat with a generous owner.
Martin, it was an absolute pleasure in conducting your interview. All the best for your future endeavors.