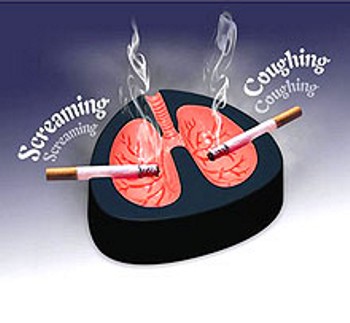 Ashtray is an item which finds a place on a majority of tables and is indespensible for smokers, but this unique ashtray does more than just collect the ash. It encourages you to quit smoking!
This ashtray is designed to look like a real pair of lungs, and as soon as you place the cigarette on the trough, it starts coughing and screaming, giving you an insight of your vulnerable vital organ.
The coughing and screaming ashtray can be an eye-opener for ardent smokers and a friend for anyone who wants to quit smoking.
This battery-operated ashtray is priced at £6.95. Buy it here for yourself, or for someone you really care for.