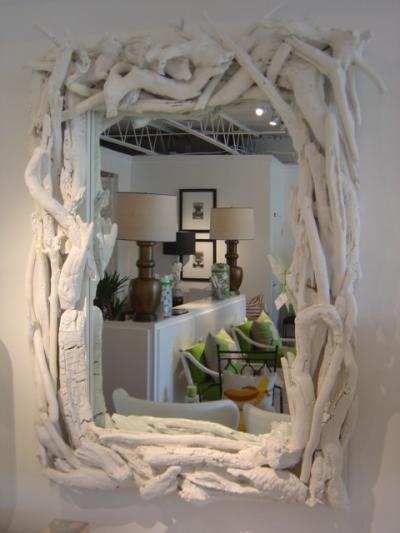 Indeed a mirror always speaks the truth – despite her repeated efforts Snow White's stepmother could not make the mirror lie about Snow White's beauty.
Though, not that magical yet this new mirror is no myth. This handmade painted driftwood mirror has been carved dexterously.
This particular mirror could have been much better had its natural look not been altered by the paint. Nevertheless, great effort has been put in carving it and many admirers are making a beeline to lay their hands on it. Measuring 48H X 36H this mirror is priced at $2395.
Driftwood is created when a wooden piece is washed ashore. It may be from a tree or a part of wrecked ship. Often these pieces provide shelter to birds and sometimes-even fish.
Source: Luxist