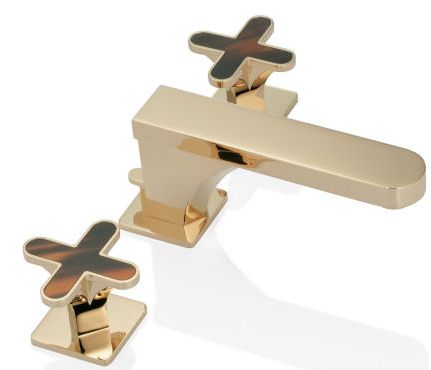 All those who prefer making a style statement of their own no matter what's the situation and what's the place…would never be partial even to their bathrooms, when it comes to style. And these water faucets called Profile Faucets are one such lovable accessory.
The handles shaped as stylized cross with rounded corners have a geometrical charm of their own, while clean and straight spout with rounded corners give a sleek appeal to the entire set. Designed by Jamie Drake, every Profile's cross handles homes a single piece of inlayed onyx or horn inside it.
The faucet is not as simple as it appears to be, but has complex sculptural features beneath these simple forms. From the house of THG Paris, come these enchanting and sophisticated bath accessories to allure the designer spirit in you.
Via: Trendir


Creating an education learning online institute is a common thing these days. With the help of courses like EX0-100 launching a similar site is very easy. Simply by getting free hosting and hiring a web design company to create a professional web design, the site can be launched in no time. Using a wireless network card and connection the site can be uploaded and ready for the world to use.