Of all the kitchen related activities we go about in a normal day, composting is perhaps one step that we'd all be more than happy to skip. But a cool new invention claims to change the way we look at organic waste disposal forever. Introducing the Biopod, an award-winning airtight kitchen top storage vessel created by designer Jonathan Fenton that helps you recycle organic waste without any fuss. The gadget uses ionization to decelerate the decomposition of the waste before it is composted creating a hygienic, bacteria and odor free environment in your kitchen.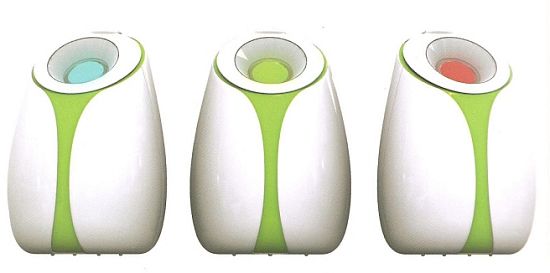 The composter also persuades users to recycle organic waste without them having to empty it everyday. A LED button on the closure system changes color gradually according to the methane levels inside the pod and indicates the decomposition status of the contained organic waste.

The system also allows you to monitor the pod and shows you when the pod should ideally be emptied. Crafted in dishwasher safe HDPE (High-density Polyethylene), the Pod also features a removable liner and thermal insulated body made from PC-ABS (Polycarbonate-ABS Blend) which makes it super easy to clean after each use as well.