Telerik is a developer company which has recently launched a new tool which is being used for building flat borders. With this device people can design modern looking applications with the help of the HTML framework. This tool is known as the Kendo UI umbrella tool.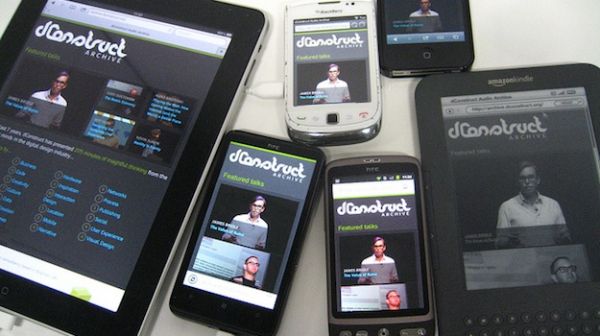 The Kendo UI umbrella tool is flat, modern designed and special because it sticks on to existing trends in mobile as well as  web UI design where bold colors along with shadows, clean fonts, inclinations and rounded corners add to an completely digital yet good-looking experience.
What is a user interface tool?
The success and popularity of a website depends on the design of the user interface tool. Thus designing a good user interface is indeed a demanding alternative. A web designer should have a good collection of user interface tools so that he can deliver good quality, pleasant and important experiences for the users. There is an assortment of user interface tools that permits a designer to use and create a good designed UI. These user interface tools are really useful for designers while they are designing a client's website
Work of the User interface tool
UI or User Interface tools continue to develop everyday with newer and advanced software's. The software developers give a lot of effort in making the design of the user interface tools and programs. The interface offers a means of contact between the program as well as the user. A user interface program consists of an input as well as an output. Input data helps the data to enter the system and controlling the same whereas the output data generates the result of the data. The user interface tools which is used to build flat applications is modern as well as special as it helps in improving the designing trend so that it can improve the performance as well. By using the user interface tools, the modern applications look brighter, greater, with great features and also satisfy their users with a great using experience
How the Kendo interface tool is helping in the development of new applications
The Kendo UI helps to develop mobile as well as desktop applications with HTML5, Javascript and jQuery. All the countries are now taking help of kendo UI for downloading all applications. The most recent release of Kendo UI also brings developments in the platform's tools, characteristics as well as features for design and performance of application for web, desktop, and mobile applications, and scheduler widget. The programmers and designers of user interface also pay invariable concentration to modern contemporary design and UX trends and, also, try to incorporate these developments and ideas into Kendo UI, so that developers can mechanically modify their experience. The new themes designed by the UI are a great way to attract the attention of people of the current generation. It is also on the verge of improvement so that developers can design more improved designs by the help of new and improved gadgets.
The face book also showcases some of the newest application tools that facilitate s developers to rapidly influence this common mobile pattern in their applications. It also helps to edit programs as and when required.
Keeping the new and updated technological gadgets and software's in mind the new UI tool is indeed a great venture by telerik.It is now being used to develop and design the flattest of applications like a flat LCD mobile, LCD television and other gadgets. It is a great breakthrough in the world of software and gadgets. This more and more people are using it for creating new applications.