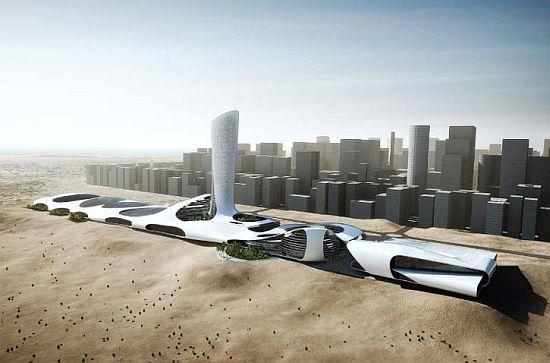 Commissioned by Ras Al Khaimah investment Authority and RAKEEN, the Gateway is an ambitious new architectural project undertaken by Snøhetta. The gateway is set to stand in the desert 150 km to the east of Dubai to mark the entrance to the new planned capital city of the emirate of Ras Al Khaimah. The architecture of the gateway itself is inspired by the surrounding desert and mountain landscape, and aims at providing for an infinite variety of naturally shaded, intimate and protected spaces all around it.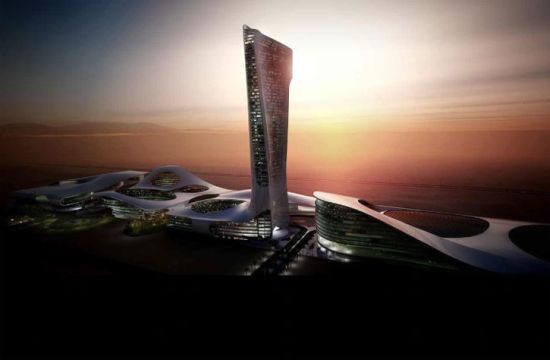 The dramatic 200m high landmark tower will mark the main gateway plaza and will also house a 5 star+ hotel offering panoramic views across the emirate, the gulf and mountains beyond it.
The mixed-use development will also house a conference centre, exhibition centre, hotels and retail centers in its 270 000m2 of build area along with garden and landscaping.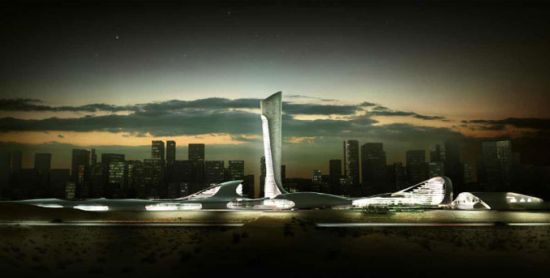 Ceramic panels developed in collaboration with Ras Al Khaimah ceramics, one of the world leading producers of ceramic products, will line the exteriors of the schematic design giving it the guise of traditional Islamic buildings. The construction of the project is due to start sometime this autumn.

Source: Yatzer