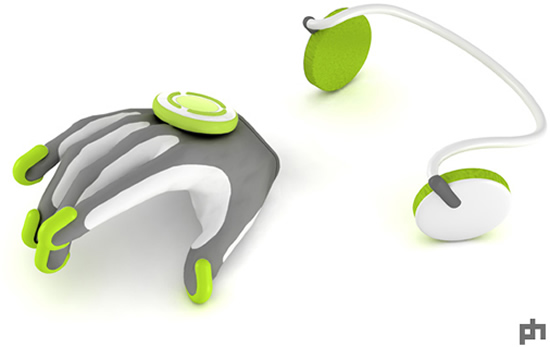 Design Status: As of yet this kind of music composer and recorder is just a brilliant concept.
Insight:
There are times when you are waiting for someone at a coffee shop, traveling in a car or simply sitting by the window overlooking the green valley and your mind gets tuned to strum out some fresh melodies. Suddenly you may experience this urge to record your own harmonious creation. Designer Petr Hampl, has come up with a nifty solution for such keyed up moments. His creation, the portable music creator and recorder, consists of a recorder, a glove and a pair of headphones. Simply don the glove that is fitted with five sound sensors and hear your musical notes via the headphones.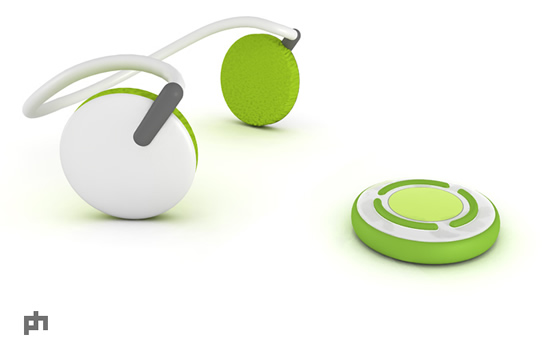 Usability:
The catch here is the friction on the surfaces that are captured by the sensors placed on finger balls. Just like we use a spoon to derive various sounds by hitting it on a variety of vessels (filled or empty), this glove too can generate a wide range of tones when brushed on various surfaces. Once you are satisfied with your master creation, simply record it via the recorder. Attached to your glove, this recorder can capture all sounds in different modes, which in turn can be replayed via the wireless headphones. Even the recorded data can be tweaked and edited on your computer.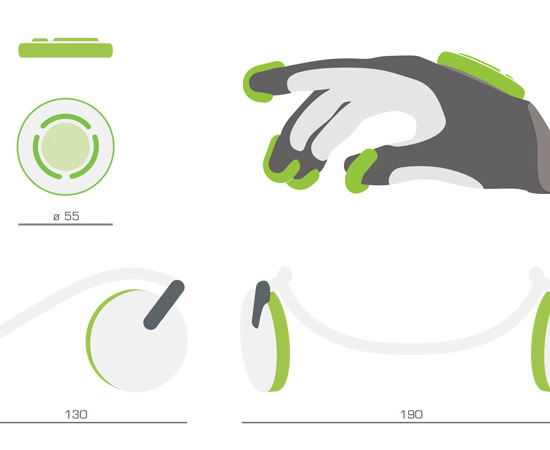 The musicians of the future can look forward to to compose and record their own jingles, anywhere and everywhere, with such a high-tech glove!
About the Designer:
Petr Hampl is a spirited designer whole-souled for Sustainable Development, our Environment and the way we Live and Act.
Thanks Petr