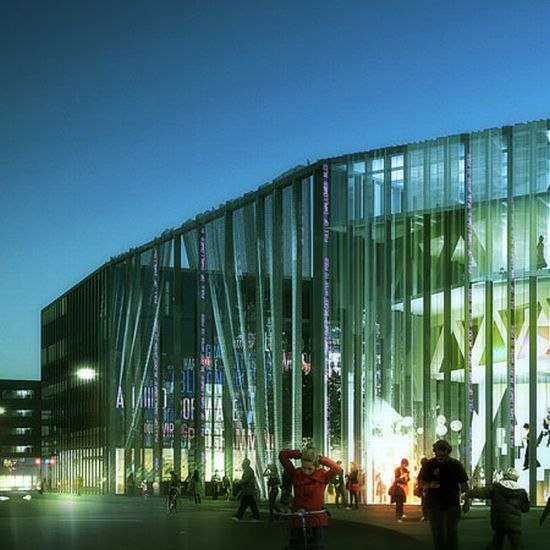 The House of Culture and Movement by Dutch firm MVRDV and Danish firm ADEPT has won a building design competition for its unique layout which helps improve quality of life through built environments. To be built in Frederiksberg, an independent municipality to the west of Copenhagen's city center, the plan provides for a new urban typology that houses a mix of housing health, leisure, culture and education facilities under one roof.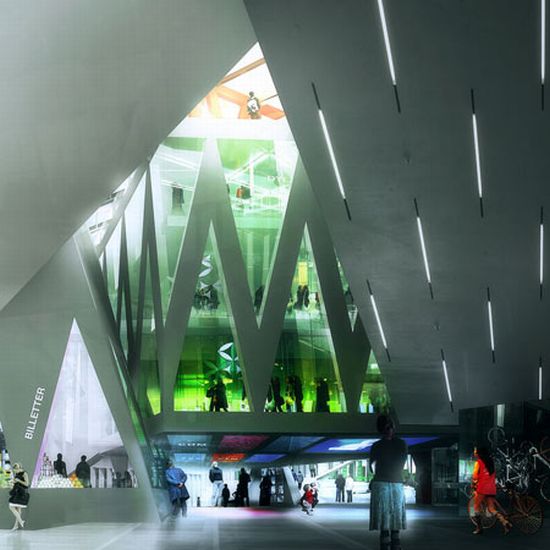 A dynamic meeting point, for people of all ages the building in the designed as a glass cube containing six stacked boxes, each with a specific function stands in 4000m2 of area with 4500m2 of public gardens. The spaces in between have assigned for various activities while the stacked layers have been put to more specific uses such as a theater, food zone, a zen area, a study center and exhibition hall, fitness and activity center and an area for the administration.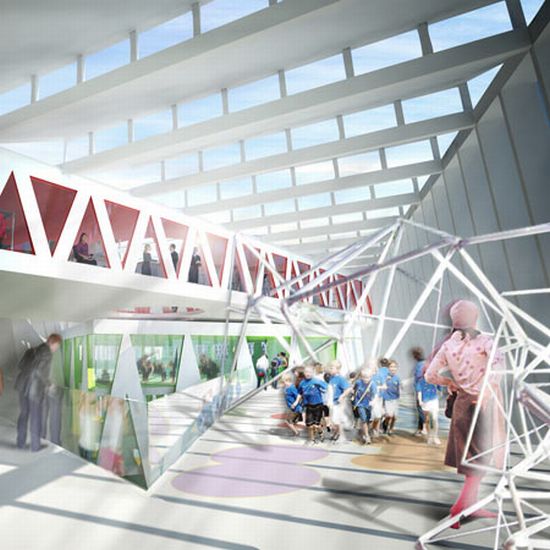 The design envisages utilization of green technologies like solar panels, natural ventilation and underground hot and cool storage to make up for an energy efficient building. The project envisages a series of three buildings in several phases with the first phase to be completed in 2015 within a total budget of 17 million Euros.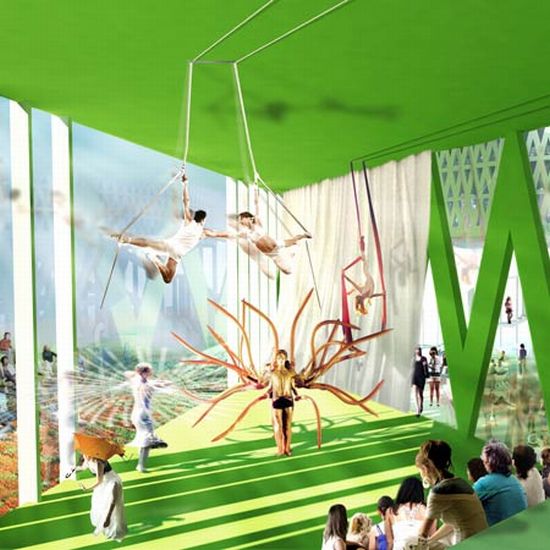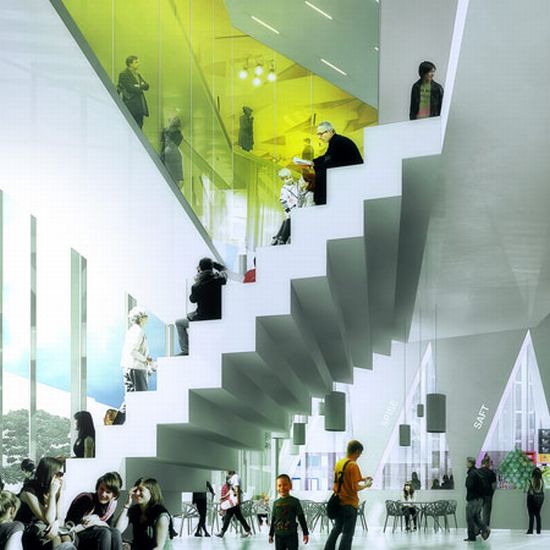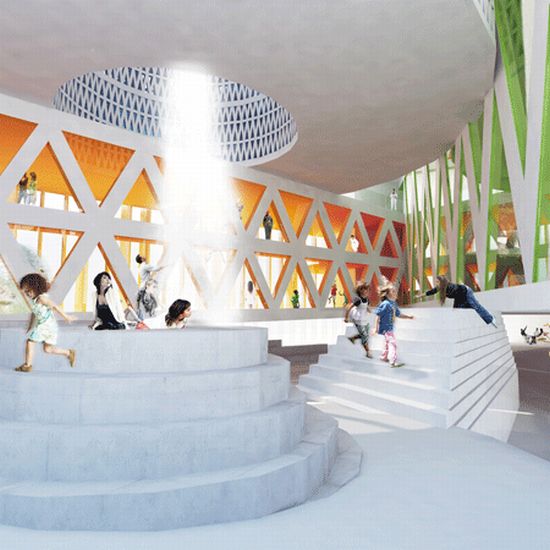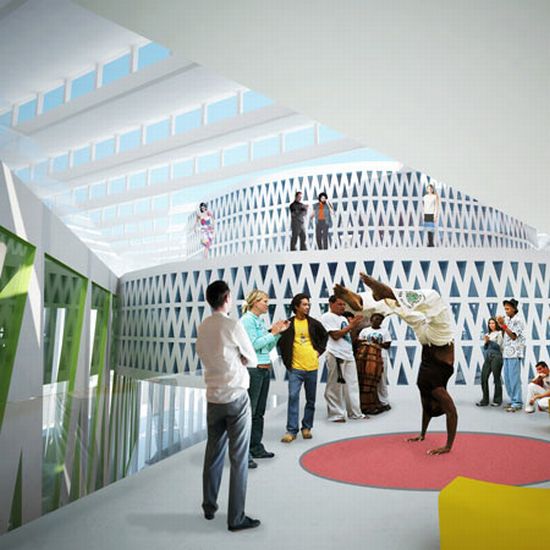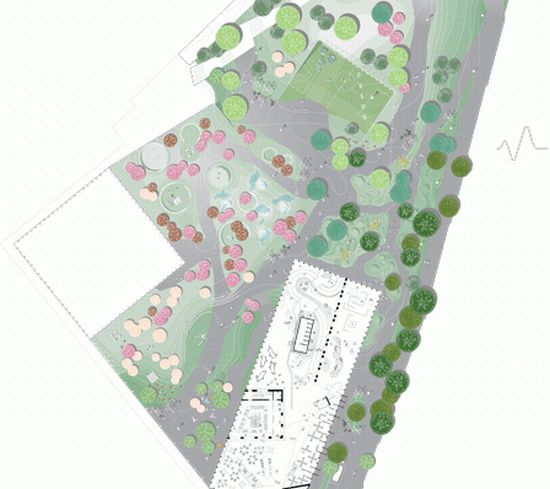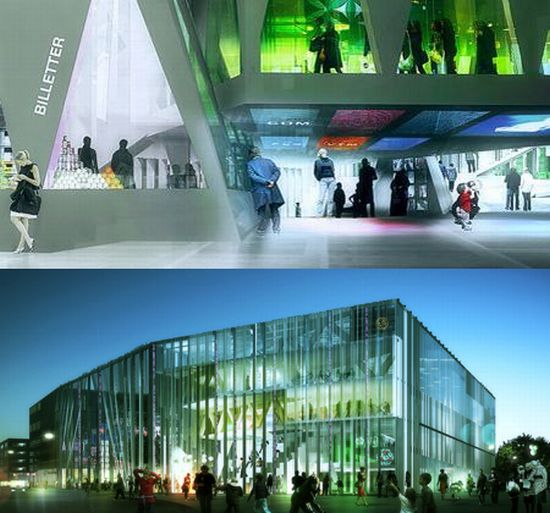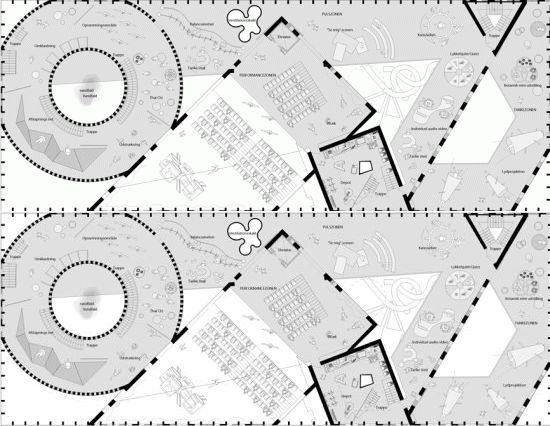 Via: Dezeen