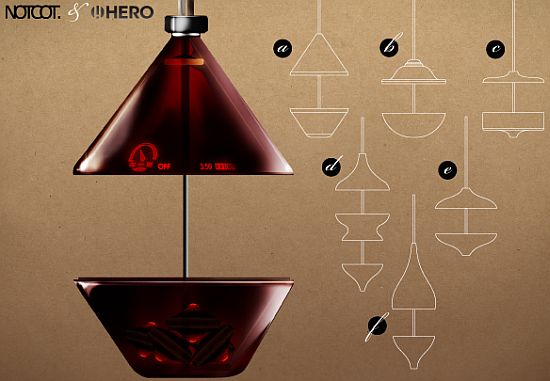 In collaboration with HERO Design Lab, NOTCOT has launched a program of devising new concepts for futuristic grill that would make cooking much easier. The ultimate grill concepts are rather unique, each design covering a different aspect of cooking. The pendant style grill has evolved from the hanging grill concept. It would be powered by wireless inductive jack. The high-temperature vitro-ceramic material would add to the look of the grill while providing high cooking temperature. The touch sensitive interface opens the grill and controls the smart jacks with the touch of the finger. This grill doubles up as a lamp especially when cooking in the dark.
The top half of the freestanding heat-screen/radiator concept grill could be folded to provide a horizontal hot surface over which the grill or the teppanyaki can be placed. The screen reaches cooking temperature only at a horizontal position. The smart jacks would change color with change in cooking temperature. The touch control rotates by 90-degrees to face the user when the heating surface is folded down.
The smart jacks of the ultimate grill would be powered by wireless electricity derived from clean energy sources. While the concepts of the ultimate grill are rather unique, but until and unless they are made practically applicable, nothing could be said about the workability of these gadgets.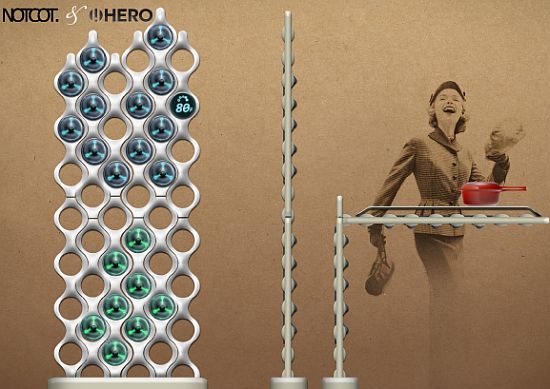 Via: Notcot