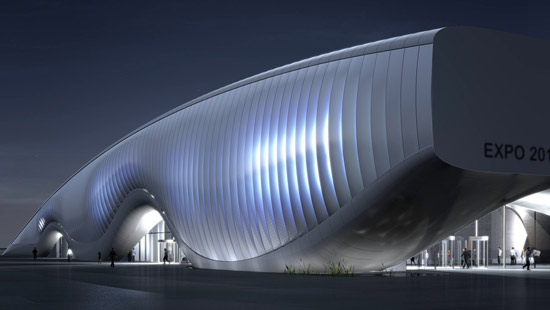 Austrian firm SOMA has won the winning design proposal for thematic pavilion it planned for expo 2012 at Yeosu in Korea. The pavilion dubbed as kinetic media facade takes its inspiration from the ocean waves and was developed according to the bionic principles to underline the expo's agenda. Its spatial surface takes a twist from vertical to horizontal orientation with its endless surface and an immersed tail.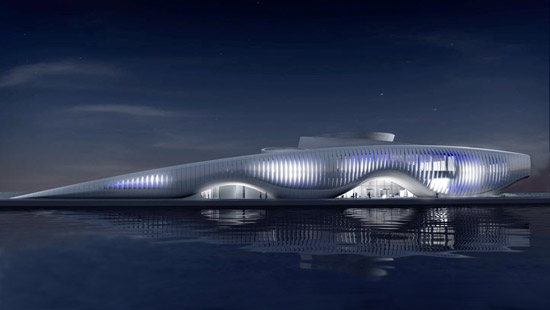 The conglomeration of the solid vertical cones forms a meandering coastline that merges well with the water. The topographic lines of the roof turn into lamellas that face the expo's entrance and the 'digital gallery'. The building's the main entrance is situated on ocean plaza, which is partly covered by the pavilion to achieve a shaded outdoor waiting area. The foyer and the best practice are very well ventilated. The interstitial spaces between the cones create air nozzles for proper air circulation. During daytime the kinetic lamellas control the amount of solar input.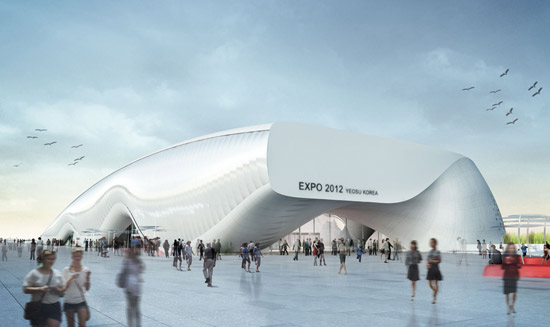 While the bridges connect the pavilion to the expo site after the expo the promenade will be transformed into an 'urban beach' offering leisure activities to the public. The offices, technical and storage areas are all located underneath the landscape part of the building.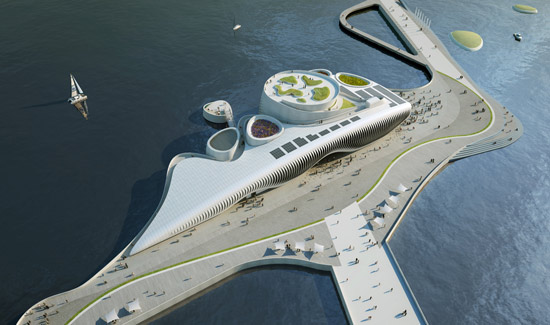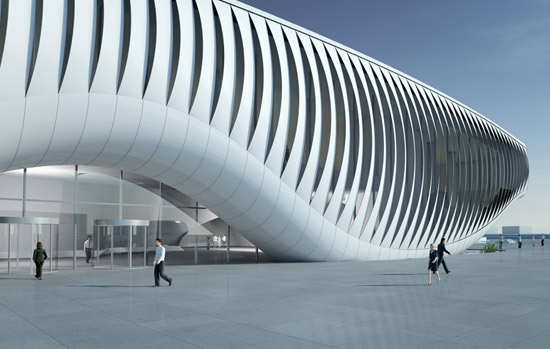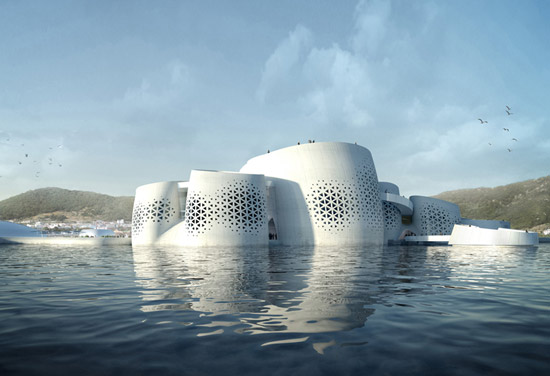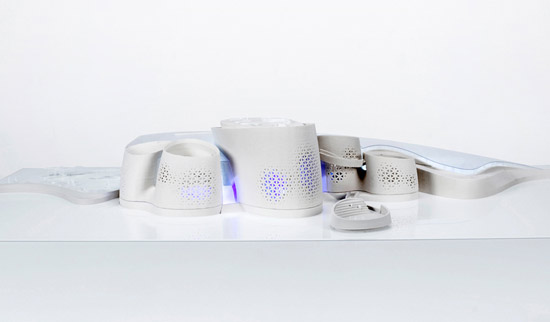 Via: DesignBoom