Crafts are a great way to decorate your home's interior and exterior. Usually, you can do this by buying the things you need at craft stores which can become very pricey. Even if you repurpose old things, it can become expensive to carry out the repairs. Dollar store crafts, on the other hand, will only cost you a few dollars. Whether you want to make crafts items with your kids, or just want to refresh your interiors, you can do that cheaply with dollar store crafts.Check out these great crafts you can make from things you buy for just one dollar:
Best dollar store crafts
The dollar store is virtually a treasure trove. You never know what you would come across on any given day. You should always keep your eyes open for anything unusual that you can use to make chic dollar store crafts. Crafts for kids become easy and cheap, as you can buy all you need for a few dollars. If something does not work out, then you don't feel the pinch of wasting any money. Check out these great craft ideas, which are so easy that you'll soon be making wonderful artsy projects:
Painted coffee mugs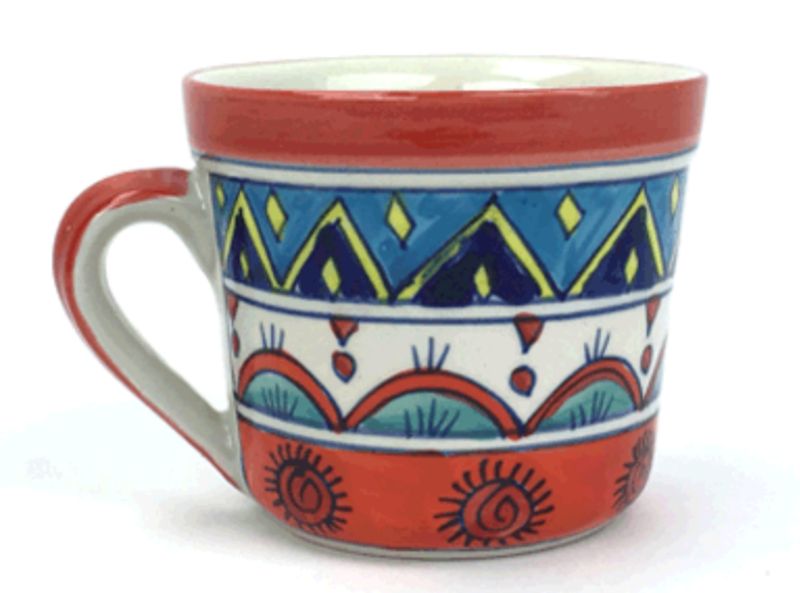 Everyone loves their own personalized coffee mug. A coffee mug is a great gift, especially if you have made the effort to paint it yourself.  You can buy both the mug and the paint in the dollar store and use them. This wonderful diy dollar store craft ideas can be used for both friends and family, for any occasion.
Painted toy tablescape
You must have definitely seen tons of plastic toys in dollar stores. One of the dollar store crafts which can be a chic dollar store crafts is painting these plastic toys in white, silver, or gold. They will be transformed into a sophisticated tablescape.
Glass paper weights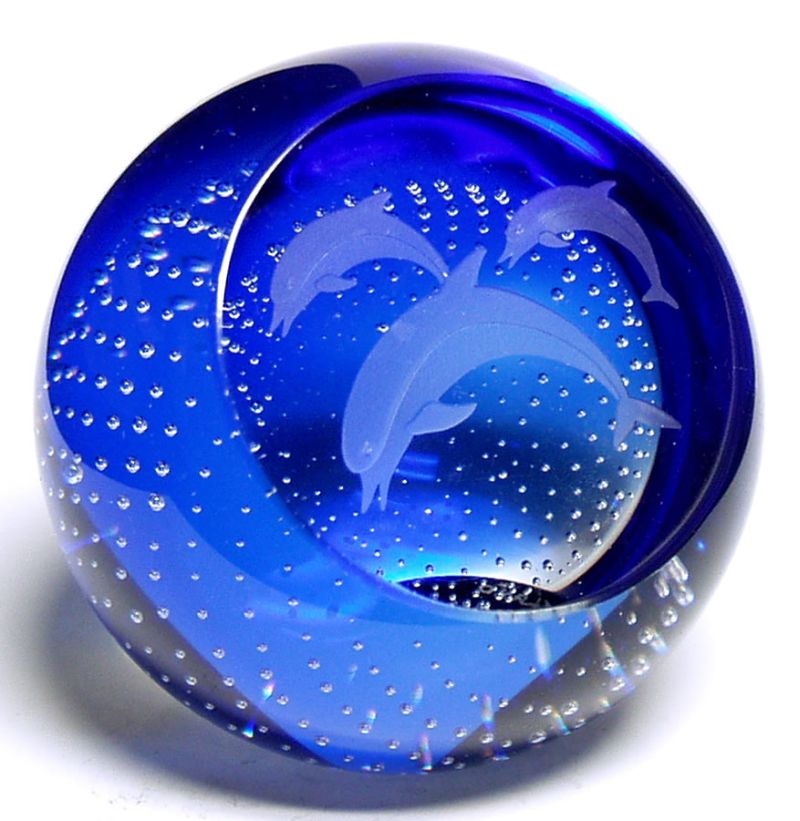 This is one amazing dollar store craftsideas. Buy two or four tea light candleholders, depending on how many paper weights you want to make. Fill the holders with some pretty confetti, and glue two holders together. This is one of the most interesting dollar store craft ideas we found, which will make your desk look stylish and beautiful.
Plate art installation
Similar to the plastic toy painting idea is the plate art idea. Create your own plate art with one or more set of plates. Paint beautiful designs in pretty colors in a matching theme. Mount these plates on a wall in your living room. Be prepared to accept all the compliments which will come your way for this amazing work of art.
Alphabet T-Shirt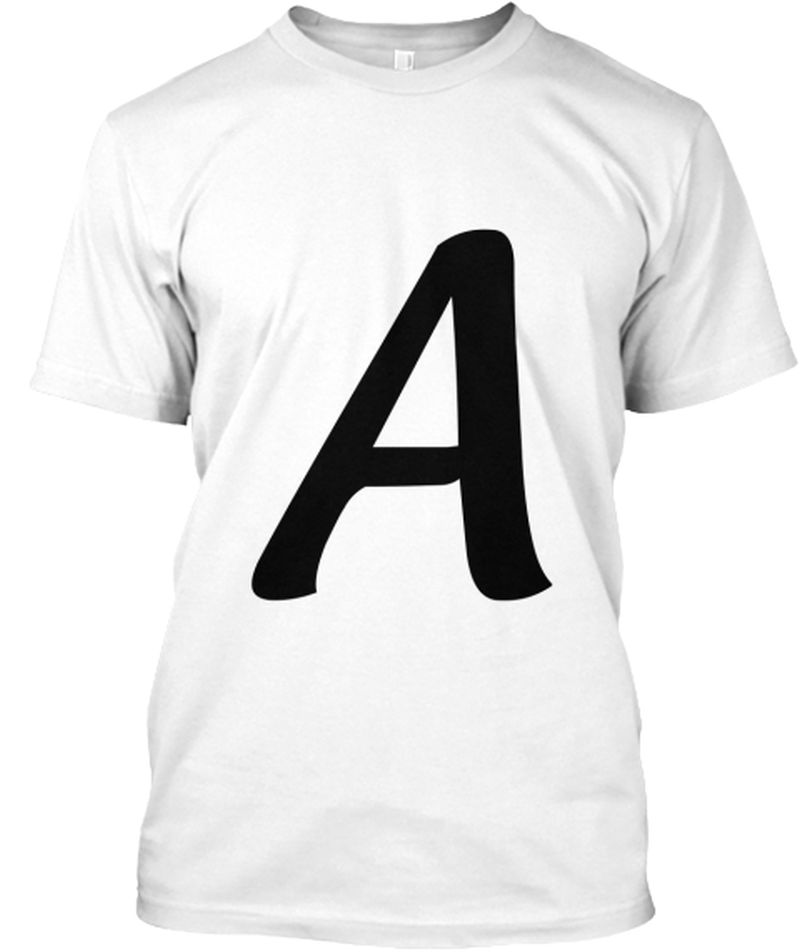 Keep your kids busy with this easiest of diy dollar store craft ideas. Buy alphabet stamps from the store and stamp them on blank T-shirts. You'd get T-shirts there too. This is one craft which is always successful and great fun. After stamping T-shirts, use the stamps to stamp on paper or books. It's a super cool way to teach toddlers the alphabet.
Organizing your pantry
It's always nice have to have matching sets in your kitchen. It may be too expensive to buy containers from a departmental store, especially if you need around ten to fifteen of them. But you can get as many containers as you need to organize your kitchen. Your kitchen will look neat and tidy after you organize it.
Wall art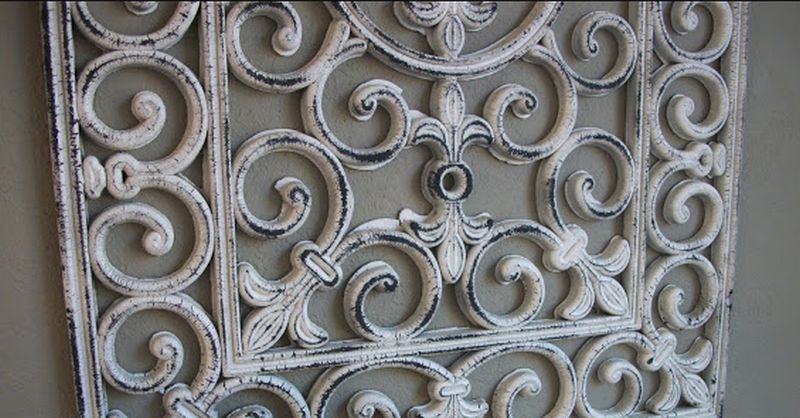 Image Source : passionatepennypincher.com
If you have the imagination and creativity, you can convert almost anything into a thing of beauty. For example, an ordinary doormat made of rubber from the dollar store can be transformed into an antique wall art which looks stunning on your wall.
Bookends
A little bit of spray paint and plastic animals or any plastic object can be used to make splendid bookends. People will definitely ask you where you got those unique bookends from.
Pebbly bath mat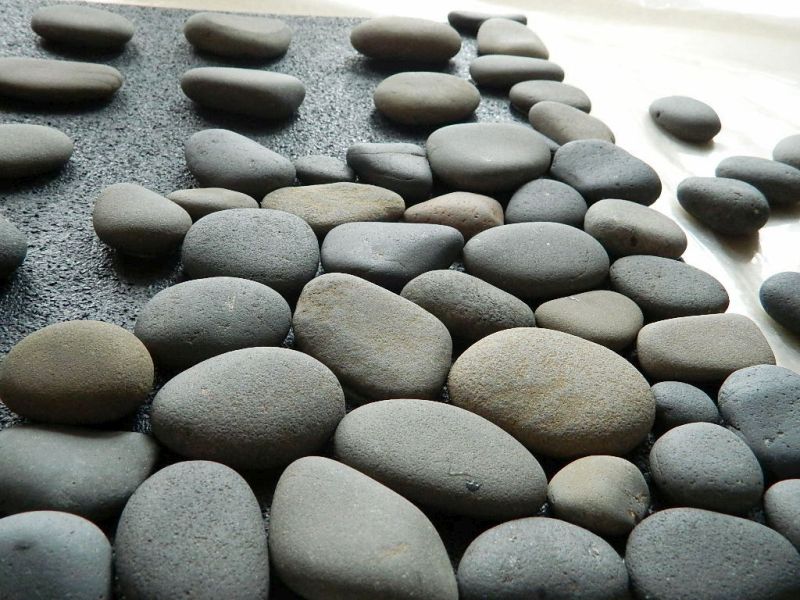 Image Source : tattooedmartha.com
Give your bathmat a spa vibe. Buy some fancy stones for a dollar and glue them to your bath mat. Nice idea for a stylish bath mat which costs next to nothing.
Vase makeover
Spruce up your boring vases. Paint them in a beautiful ombre color – your vases will become the center of attraction.
Tiled mirror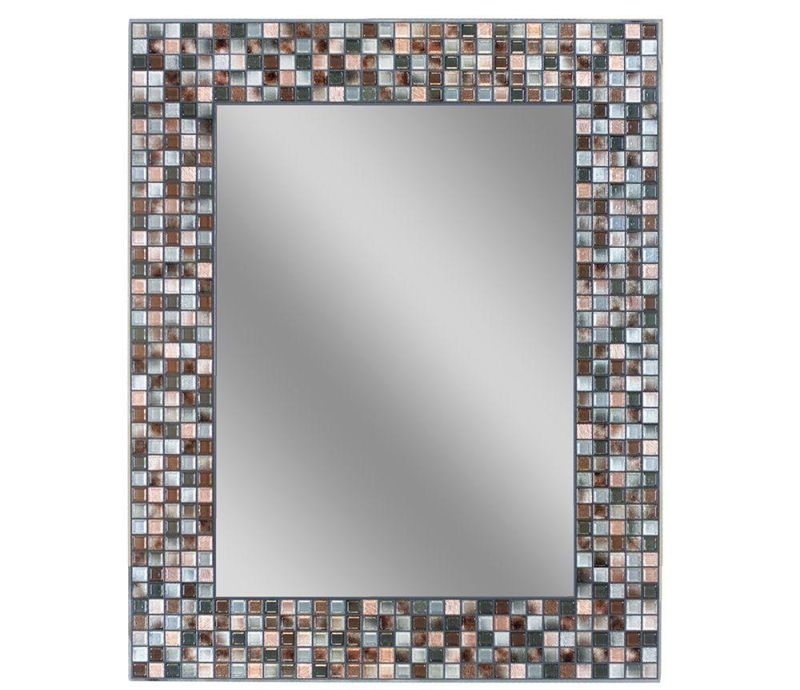 Image Source : thecuttingroom.info
Buy a mirror and some tiles from the dollar store. Tiled mirrors is just one idea. You can make any mirror frame with the objects available. You only have to glue the objects on the mirror's frame. Hang this mirror in your entranceway to wow whoever enters your home.
Gold tipped vases
Painting with gold paint can elevate ordinary objects into extraordinary ones. Paint the tips of vases with gold paint. These vases will become very beautiful. You can keep them in your living room or on your dining table. It's a very simple craft which anyone can do.
Confetti tumblers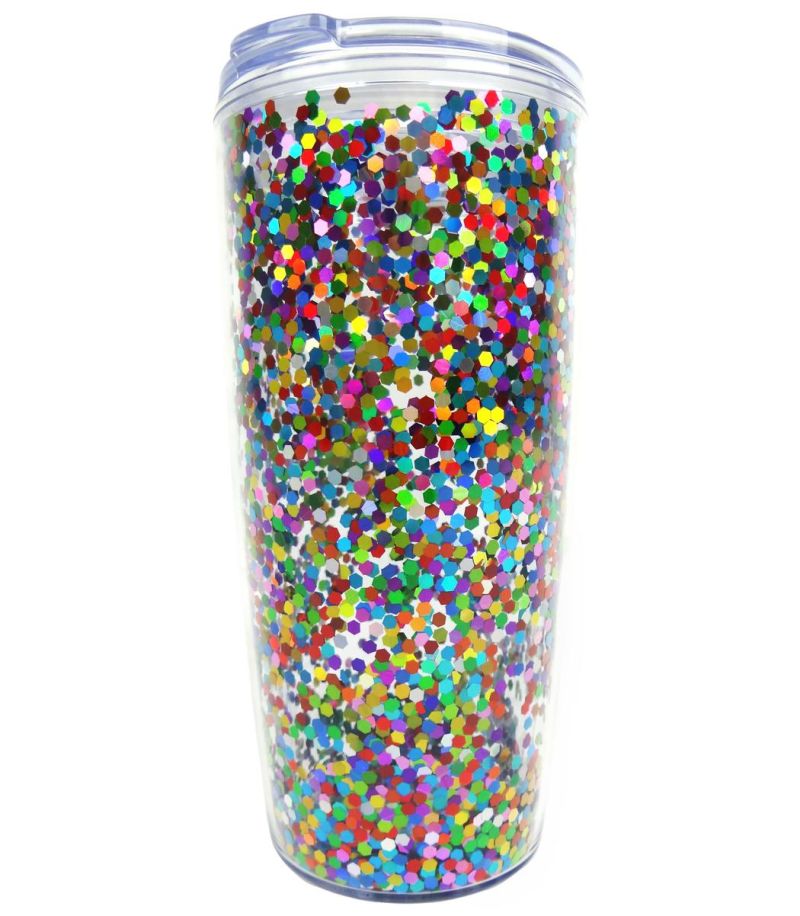 Image Source : cdn.shoptiques.com
The painted glassware confetti tumblers look magnificent but costs quite less. These tumblers cost way more in normal stores!
Ornament wreath
Make a lovely ornament wreath with some dishes from the dollar store. It's an ingenious idea! You can get other ideas for wreaths – just look around the store and try to find something you like. Some people have even made wreaths with clothes pins.
Scrubby Panda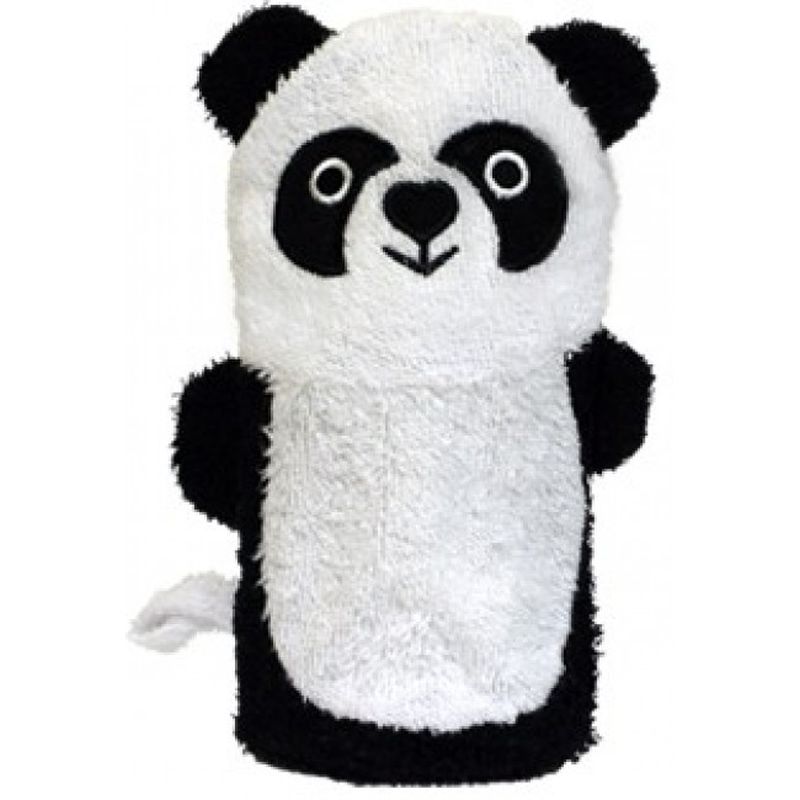 Image Source : plantlife.net
A bath scrubby colored white, a bit of black felt and wiggly eyes can be used to make a cute toy for your child. Attach the eyes, and cut out ears from the black felt. Glue them on the scrubby to make the most adorable homemade panda for your child. Guaranteed to bring a smile to any child.
Makeup storage
Get a few silver trays from a dollar store to make a luxurious stand to store your makeup. This little thing will be very useful for you.
Rope basket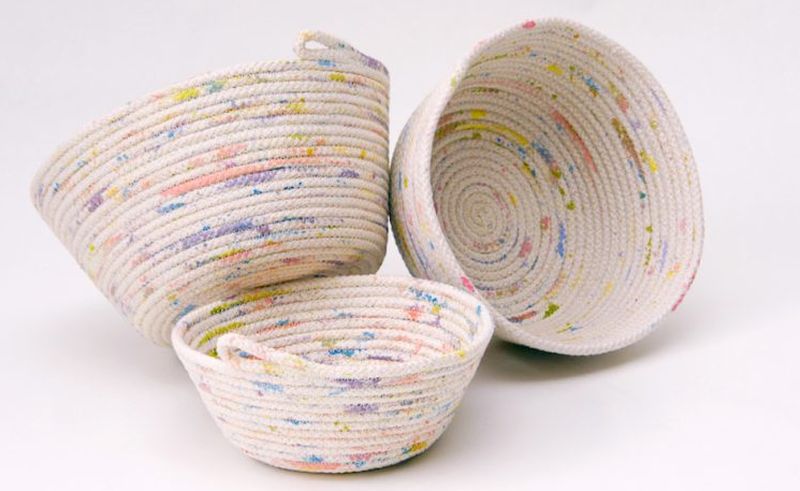 Image Source : apairandasparediy.com
Lift your room décor style with some rope bought from a dollar store. Glue some rope around your basketto get the beautiful basket. You'll be proud of your craft skills with this project.
We always enjoy our trips to the dollar store as it is chock full of things which are useful as well as fun. With these DIYcraft ideas, you can freshen the interior of your homewith things from dollar store without having to shell out a huge amount of money. Or make things for your children, friends, and family, and give them as exclusive homemade gifts.