After decades of waiting for the right man to come, finally, you'll be the one to say, "I do." But, of course, it may just well be your second or third trip down the aisle, probably more. You'll still feel the same jitters, maybe other cold feet. One thing is for sure, you will be on the hunt for the best bridal wear, and the top wedding looks for brides over 40.
Here comes the bride
It's a given. You want to take your groom's breath away but, hey, it's your day so why not indulge in your impulses before pleasing anybody else, eh? At 40, however, you want to check on that list of wedding day must-haves that you prepared some 20 years ago. Reality check: your skin is not as flawless as it used to be. Skin make up tips for brides over 40 is something you will have to Google up in the weeks leading up to your wedding day but, that's not all.
Check out these other top skin and styling issues of brides of 40 and how you can go smoothly sassy your way out of the problem. Sexy? There's no other way to be. Here's what you need to know and think about:
Your face is not as flawless as it used to be
Your skin is not as naturally radiant and glowing as it used to be. Some lines and creases may also be showing up more prominently across your forehead, on the corners of your eyes, and around your lips too. "How can I correct signs of aging at 40?" We heard you. Follow these tips and tricks and your skin will be glowing with health in no time:
Give your skin a treatment boost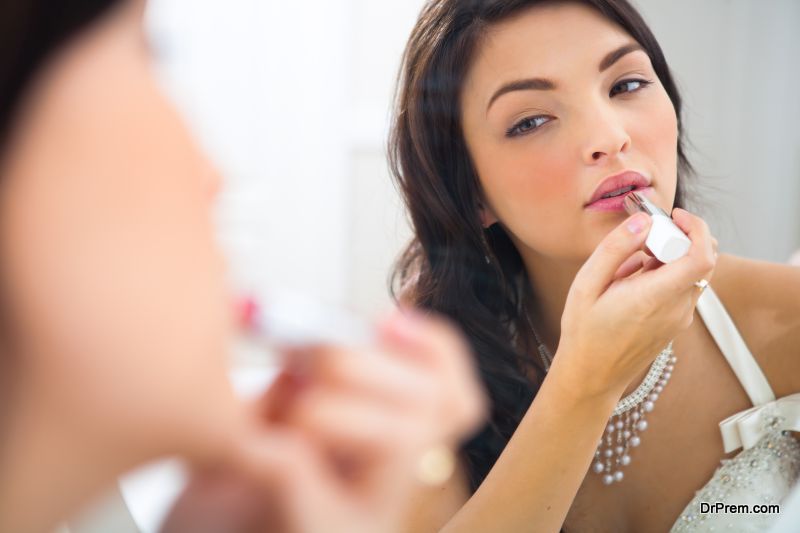 It's the perfect time to check in with your skincare specialist. Several months before your wedding day, not the week before your wedding, is the best time for a professional exfoliation. You should also check out non-invasive and minimally-invasive treatments that can radically improve how your skin feels inside and looks on the outside.
Get on an anti-aging regimen
If you're not already into a proper anti wrinkle cream for your age, it's time to re-evaluate your skin needs and your skincare habits. A well-formulated anti-aging cream will support youthful skin revival and rejuvenation. What should you look for in an anti-aging cream? That depends on how badly your skin has aged. For starters, 40-year-old skin is a good candidate for retinol. If you have more sensitive skin, however, you may have to skip it.
Other useful ingredients to have in your anti-wrinkle cream are peptides that can boost collagen production, Ceramides that help restore your skin's protective layer and keep your skin from thinning out, antioxidants for maximum free radical protection, and moisturizers and skin conditioners to plump your skin.
Be smart with your makeup
The original purpose for makeup was to "make up" for your flaws or natural shortcomings with your looks. In recent years, this original purpose has been revived more and more. Outside of that, makeup is worn as an art. Skin make up tips for brides over 40 are all in sync with one thing: less is more. This is how bridal makeup must be worn: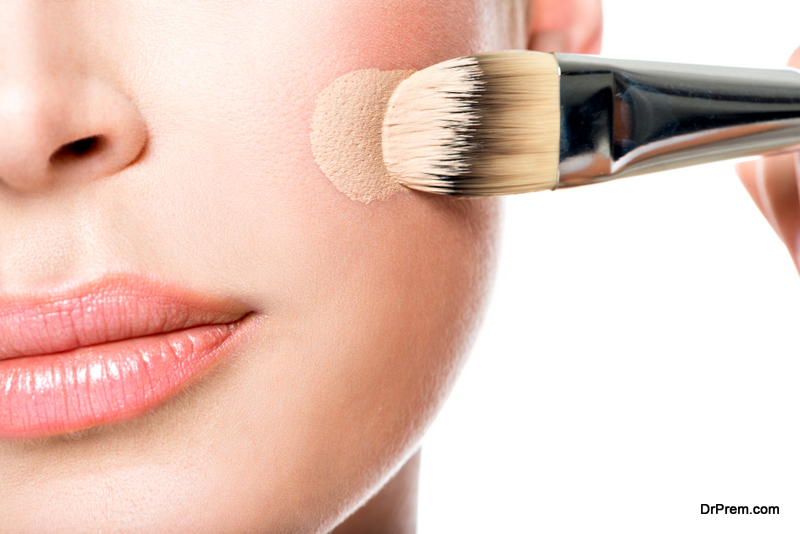 Your key tools is a foundation that matches your skin and concealers that do two things: correct any pigmentation or discoloration and even out your skin. Use your concealer under your foundation and always blend these products well with a high quality brush.
Choose liquid makeup over powder
This is a key tip for women with mature skin. Powder makeup seeps through the cracks and creases on your skin, highlighting these even more. Liquid makeup, on the other hand, creates a smooth surface and can be blended which is a great functionality since you will hardly find a shade that perfectly matches your natural skin color.
You want more of the skin tone shades on your face when you put on your veil and train. These shades keep your look natural. Think about this. You don't want to look like anybody else other than yourself. You may not even recognize yourself when there's too much of such products on your skin; so, relax your makeup and put on only what's necessary.
Be mindful of your gown's cuts
Once again, your skin is the main issue when it comes to choosing the right bridal gown. Don't stop at weighing in on the dress that perfectly flatters your figure, you have to pay equal attention to where the cuts are and where skin is showing. Listed below are a handful of top tips to help you pick out the perfect wedding gown:
Make sure it fits comfortably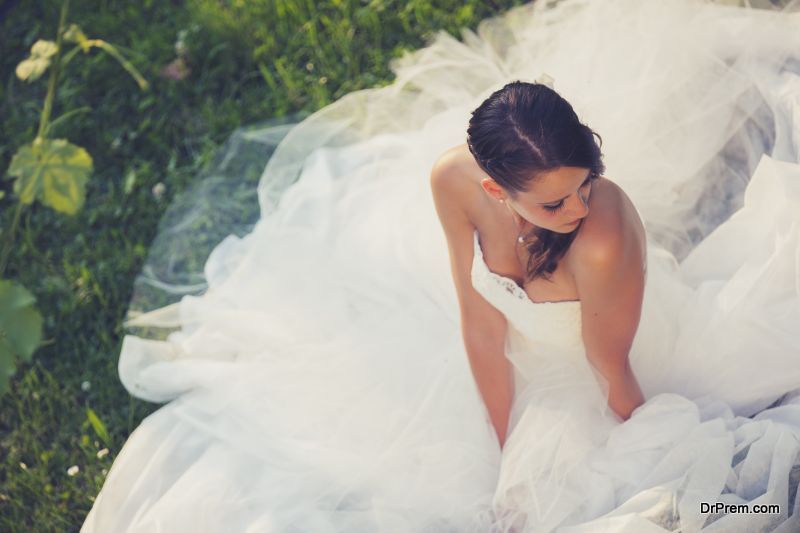 In fact, it isn't just about the fit but, how you feel wearing it. Ask yourself if your dress makes you feel proud of your natural skin and curves. If your answer sounds like you're compromising then, you probably are. You are going to be photographed all day and you will be up and about for a huge portion of the time so there's no room for discomfort and inconvenience when it comes to your bridal look.
Cover where proper and fitting
Don't kid yourself. Unless you're a fitness buff, you should forget about showing too much skin on your wedding day. You know it isn't that haltered dress showing off your cleavage or, a princess cut that will highlight your beautiful body on your wedding day. In general, less skin bearing works out a wonderful elegance for brides 40 and older. You should try one.
Conclusion
Weddings are among the most-treasured memories you will keep well beyond your retirement. You do have to give preparations a lot of thought. Before you get lost in the commotion, however, make sure that you are making choices out of your own heartbeat and not because your fiancé, your mom, your sister or, your bff said so.
About the Author
Jason Vredenburg is a nutrition writer with over twenty years experience as a Registered Dietician. With interest in effective web management, he has produced several wellness blog posts, SEO articles and newsletters. Jason puts a great deal of emotional intelligence when offering writing and communication services. More so, he's passionate about nutrition counselling, and web marketing.
Follow him on LinkedIn.