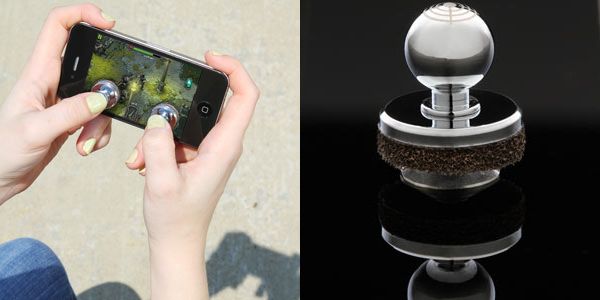 Apple's unique sense of design and aesthetics has introduced a new approach to manufacturing technological products. To complement such chic tastes, third-party manufacturers of its products have been sculpting varied accessories and gizmos with much élan. ThinkGeek is now offering the sleekly fashioned Joystick-IT Arcade Stick for iPhone to render a comprehensive gaming experience on the handset.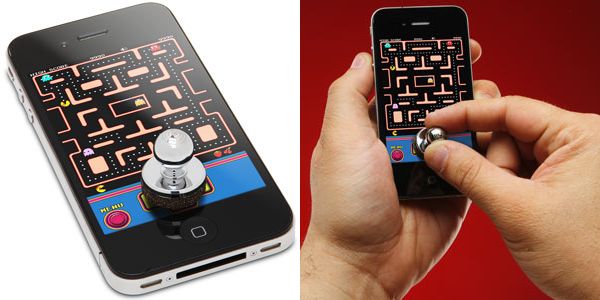 Yes, the word joystick does ring some retro gaming bells but have a look at this device and enjoy the classic blend of the past and the present. Carved intricately from solid milled-aluminum, it has been plugged to deliver enhanced accuracy while interacting with touchscreen titles. The top portion of the stick sports a laser etched crosshair design that extends thumb traction for superior control and performance through numerous in-game environments.
iPhone users can bring it into play by simply attaching the joystick to the handset's screen without worrying about wires or batteries. The construction of the hardware makes way for them to easily detach it from the display and employ it with any capacitive touchscreen-enabled device. It can be used for playing games which come infused with a virtual onscreen control pad. However, if you plan to show it off while playing titles that predominantly accept swipe or swipe-style joypad controls and complex finger gestures, it is highly unlikely that the results will be gratifying.
The Joystick-IT Arcade Stick for iPhone is now up for grabs on the official ThinkGeek website at the price of $17.99.