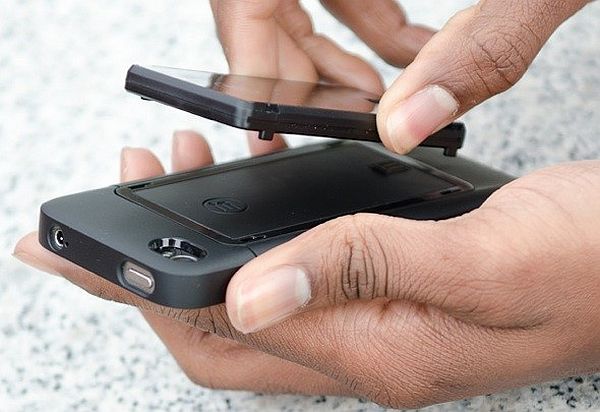 Third rail has come up with a new iPhone 4 case which takes the issue of smart battery life to a whole new level. The case released by Third Rail Mobility looks to be a compact system. This $90 system comes with an iPhone 4 Slim Case and a 1250 mAh Smart Battery. The smart battery will provide extra power to your iPhone whenever you may need it. The battery can be placed in the back of the system. In fact the user can place as many as four batteries in that battery dock in the back of the Third Rail case.

If a user has multiple batteries installed in the system then the in built intelligent charging system can determine which battery has the most charge & transfer energy from that battery to the other deficient ones. To charge all the batteries one needs to just plug in the bottom one & all the batteries gets charged automatically. The biggest advantage of having multiple batteries attached with the system is that you can always stay on the phone without having to worry about recharging the phone.
But the design of the system is not all that sound. It takes a little bit of an effort on part of the user to fit the system on the back of an iPhone 4. This black colored case is quite lightweight weighing at only 26 grams. At the bottom of the battery it has an indicator button along with a standalone micro USB charging port & a custom built out port.
The system is also designed to be compatible with future cases. So it eliminates the need for having a new system everytime you go for an upgrade of your phone.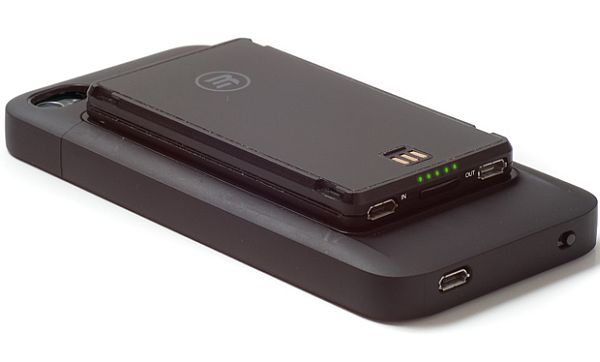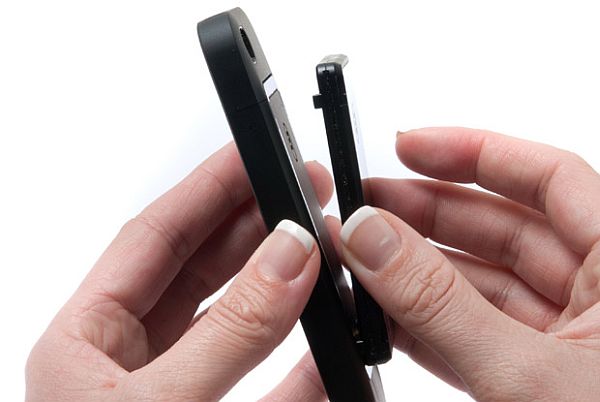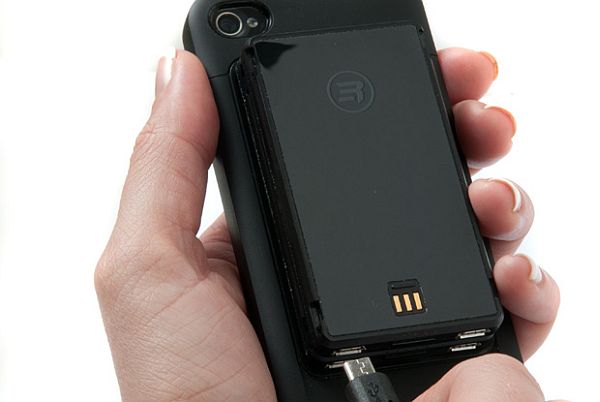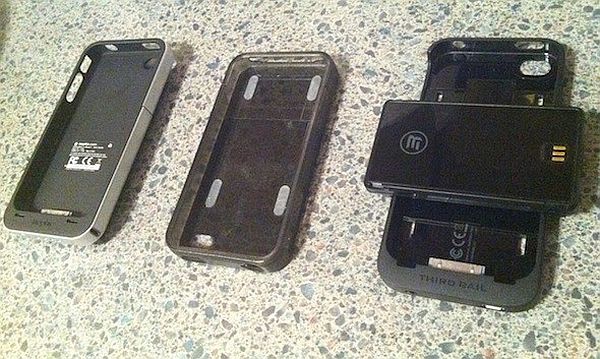 Via: engadget