The furniture in a room is what makes it stand out or invisible, a space which is drab and boring. There are some furniture pieces which are classic and timeless, but you get jaded looking at the same old pieces every day. Adding contemporary pieces will revive the look of your room, and if you are revamping your home completely this year, then check out the furniture trends of 2020.
Top 20 furniture trends of 2020
1. Natural Materials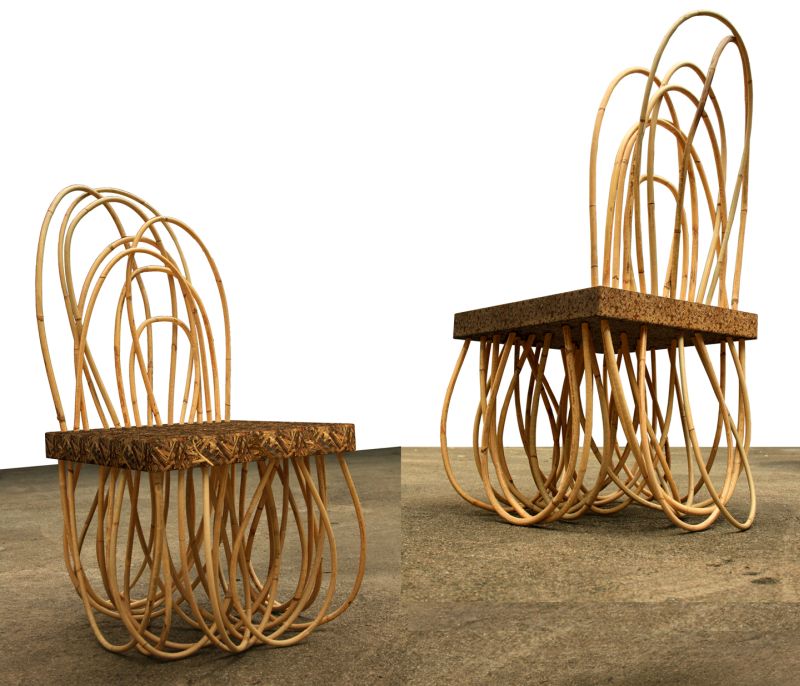 Image Source : i.bnet.com
As people have become environmentally proactive, the demand for organic and natural materials has gone up. The demand has driven up the supply, thus making furniture made from natural materials one of the biggest trends in 2020.
2. Organic shapes
Rounded, soft shapes with curves will be seen everywhere in 2020. Organic design and shapes are going to be one of the most sought after trends this year, with the latest furniture design concepts based on this. The creations are meant to exude peace and calm and help to create a beautiful balance in rooms. You would see this trend being followed in chairs, sofas and other upholstered furniture.
Organic shapes add a retro charm to the décor and as they fit well to the contour of the human body, the furniture is both stylish and comfortable, filling the two asks for great furniture.
3. French Modern Concept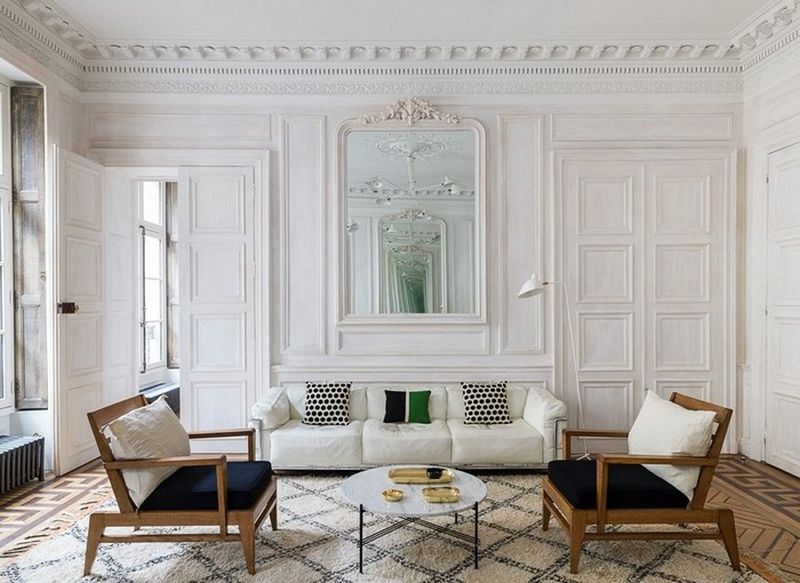 Image Source : bocadolobo.com
Another of the latest furniture design concepts is centered around the French Modern style. The rounded shapes in upholstery are actually a part of this concept, as is using cane and the off-kilter shapes in accessories and mirrors. This design trend would elevate any home's interiors into a riveting and interesting interior.
4. Art Deco
Art Deco is known for the use of luxurious materials, and eye-catching interiors. The extravagant style will be seen in a new form this year. It's appearance after the almost 100 years makes the style more special. Art Deco is all about finding joy in the mundane, and adding a decant touch to the house. It even makes modern theaters look vintage. The materials used have depth and speak of luxury, such as marble, expensive wood, velvet, leather and complemented by chrome and gold.
5. Viennese mesh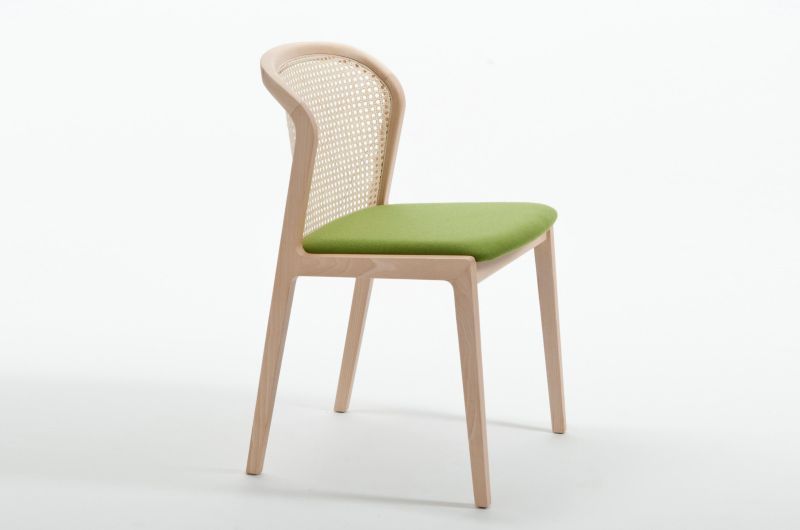 Image Source : image.architonic.com
The year 2020 is all about the reemergence of historic design styles. From extravagant Art Deco redone in modern styles to the other extreme – austere cane French furniture, there would be a plethora of stylish furniture designs to choose from. Viennese mesh is an elegant and woven design pattern made from thin strips of rattan.
The lightweight rattan is perfectly suited to modern décor. It is sustainable, stable and robust and is therefore a must-have for this year.
Viennese mesh has been used to create classics such as 'Coffee House Chair' by the artist Michael Thonet, and now modern designers has started using this eco-friendly material. The new spin on a traditional material and craft will lead the craft to survive in time. The mesh has cool and airy feeling and lends sophistication to the entire home. Viennese mesh furniture can suit the interiors as well as the exteriors.
6. Oak
Oak is a timeless wood, and the premium wood never fails to impress. Furniture made from oak, either living room furniture or bedroom furniture, stands out. Oxidized oak smells even better and it has a versatile color palette, so that you can combine contrasting shades to enliven the room.
7. Eco-friendly furniture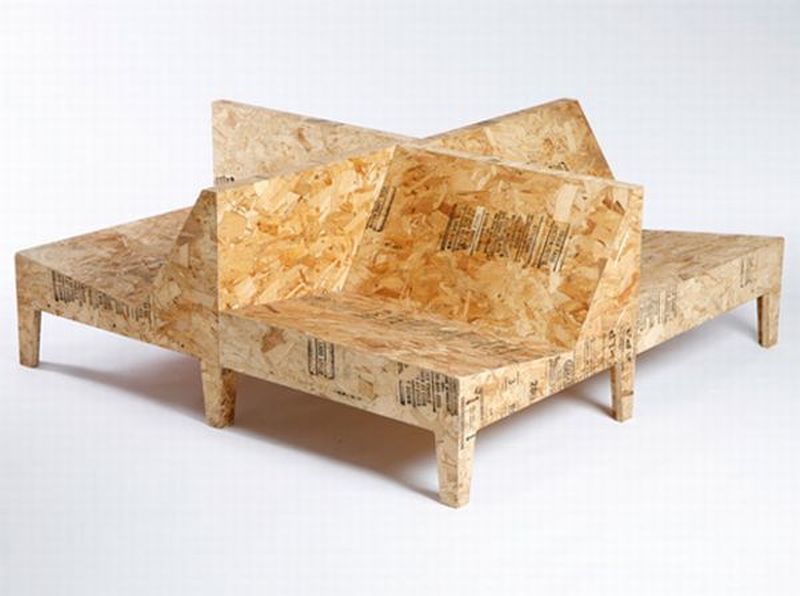 Waste reduction and sustainability has resulted in designers and consumers opting for environment friendly furniture. Bamboo and concrete are the materials which will make a mark in 2020. You can expect fun, eye-catching and inspiring pieces while keeping in mind the environment.
8. Finishes
Finishes lend finesse to any furniture. There is a huge range of finishes available online and the trend this year is to mix and match the finishes such as matte, rustic and high gloss. All the elements in your room can look fantastic and provide varied texture with the help of the right finish.
9. Headboards/beds
Image Source : thumbor.forbes.com
Upholstered bedroom furniture is a trend which is seen every year. The soft and stylish beds bring classic comfort to the bedroom. The smooth linens, luxurious velvets and smooth leather are the usual choices are favored.
10. Geometric patterns
Perfection in imperfection is the new trend for 2020. Asymmetrical shapes are the latest trendy patterns and can be seen everywhere. Basic figures, mandalas and geometric patterns are always popular choices and you can't go wrong with, and they're on trend for 2020 too.
11. Bold contrasts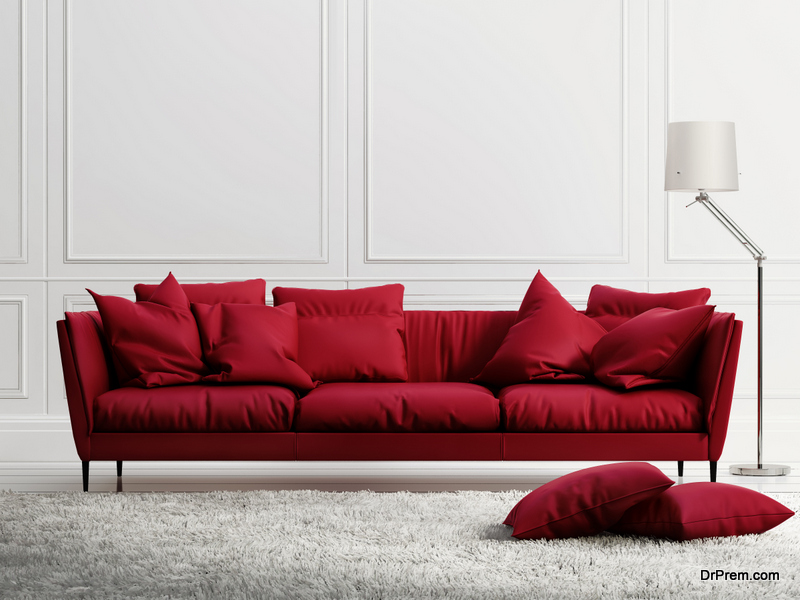 Bold contrasts are in and the high contrast patterns make an impressive statement. The colors can represent your vivacious personality, with the furniture and the walls creating a visual drama. There can be more than one bold accent wall in your living room or bedroom. In 2020, the trend is to create lively rooms with striking colors that complement each other.
12. Wicker and rattan
Wicker and rattan are seeing resurgence with modern design styles to the traditional styles. These materials can be seen in tables, chairs and lighting. You can add these materials to balance a traditional and modern style.
13. Multifunctional furniture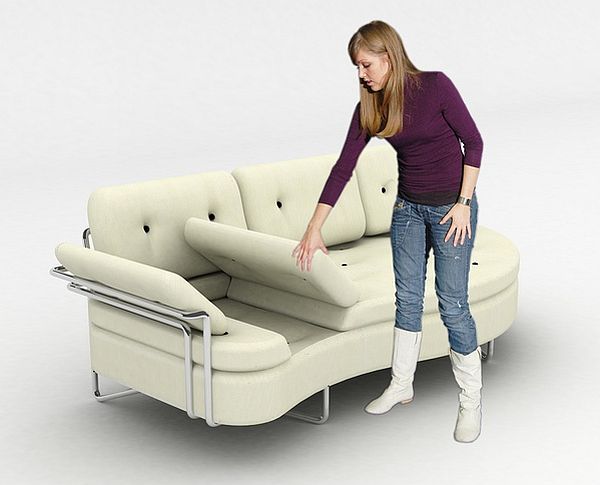 With an increasing global population, apartments are getting smaller and smaller. Multifunctional furniture is the need of the hours, and retail furniture stores as well as designers have created thoughtful, efficient and beautiful multifunctional furniture.
Sofas which double as beds, pull-out study tables and other innovative designs which save space will rule the roost in 2020.
14. Handmade furniture
If you have a small space but love to have an aesthetically pleasing home, then go for furniture which is handmade and authentic. You can get custom furniture made for you to fit in the interiors easily, and introduce an original concept to your design scheme. A piece of lovely handmade furniture can easily be the focal point of your room.
15. Sculptural furniture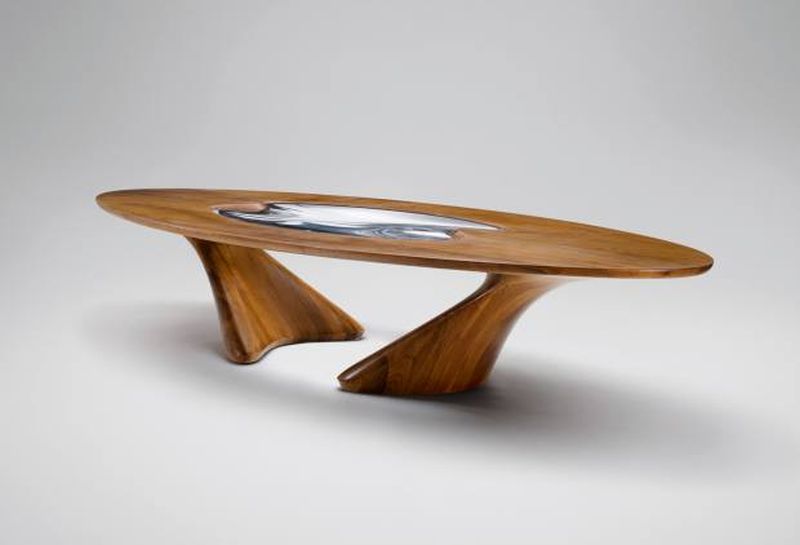 Unusual and unique furniture pieces are a growing trend. The trend will be big in 2020 as well, and pieces which create an atmosphere will be seen. The organic and textural fabrics will be used in sculptural design, as well as canvas, boiled wool, sisal and eco-friendly wood. Twisted shapes, abstract art and designs which make you think is what is going to be in vogue this year.
16. Painted furniture for the garden
Garden furniture is moving away from the brutalist pieces of recent times, and moving towards the slender, pretty and graceful furniture.Delicately painted furniture will grace gardens this year.
17. Metallic glam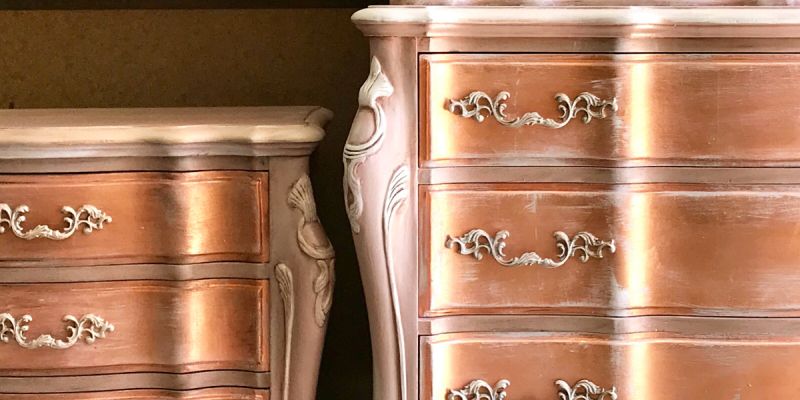 Image Source : i1.wp.com/traceysfancy.com
Adding metallic glam to the furnishings in shades of silver, gold and brass for an opulent look is in. You can go overboard with this or select small accessories and décor items to give the metallic accent a place in your interior. The new metallic look for minimalists is the blackened metal finishes which look quite unique.
18. Textured accents
Shattered glass, metal grills, caning accents, brass sabot detailing on the tables, and roughhewn woodwork textures are making texture the new pattern that is seen on different furniture and textiles.
19. Mustard sofa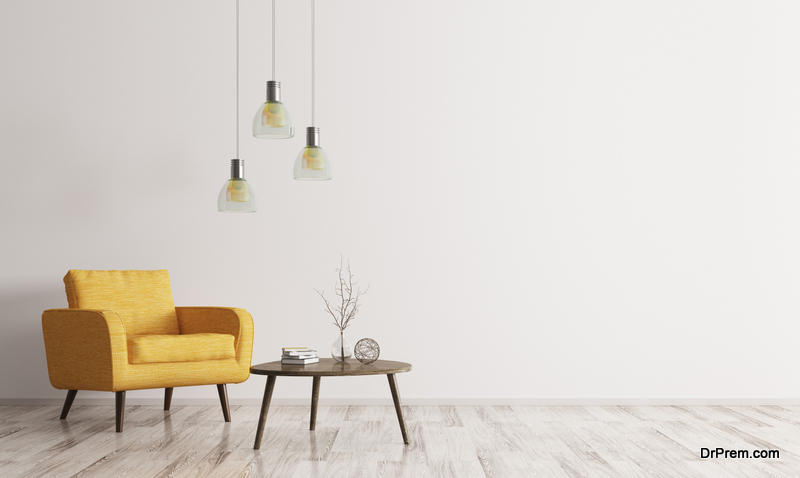 The warm mustard colors remind one of the great outdoors and looks great in all seasons. You can choose to have just one piece of furniture in this color and then surround it with neutral colors to allow the mustard color to shine through. A sofa or a chair in yellow mustard will add a fashionable touch to the home as well add a vintage style to your home.
20. Seashell sofa
In 2020, the sofa will no longer be a background for other furniture. Sofa colors and materials used to be ultra-light and neutral, which allowed other décor objects and furniture items to become the focal points in a room. The unobtrusive sofa is no longer in vogue.  Sofas in bright colors and interesting shapes will be the trending sofa design in 2020. Sofa-sinks upholstered in velvet/velour, three-seater or two-seater sofas on wooden or metal legs will be in fashion.
Other Sofa trends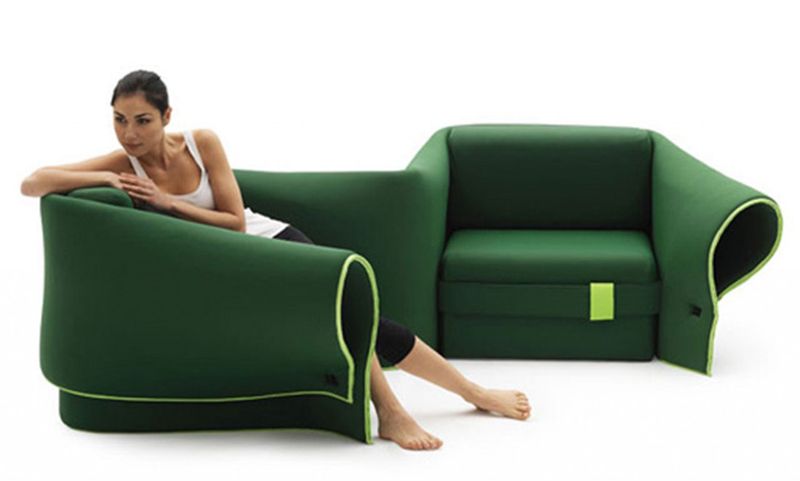 All the trending sofa designs have these elements in common – Velour upholstery, bold and inspiring floral patterns, smooth, curved bends.
Trending colors for sofas this year are gray, sage, pastel blue and soft, powdery pink. For those who love a bit of drama in their interior, colors such as emerald green, dark blue, mustard yellow and deep purple will be available.
The fabric that has been predicted to be the most popular is velvet. Velvet has made a big splash in the fashion arena for 2020, and in the realm of furniture too, the deep, luxurious material will make its mark. Velvet can create an aura of elegance and sophistication instantly. It is a durable material too which needs little upkeep, making it the favorite of many. For interiors with bright walls, velvet sofas in beige, light gray and pink will be a good choice. Red and brown and emerald green velvet sofas can be the focal point of a room with neutral colors.