A home or office without elegant furniture looks tedious and boring. If you browse through the hi-tech furniture list that we are providing in this article, you'll never regret buying them. Not only the furniture enlisted here is based on various creative themes but also they add life to any place they are placed. Although some of the furniture listed here might be a bit pricey but it's worth every penny spent on them. Take a look and find out for yourself.
The "periodic table" table
This table costing around $9,000 is unique in the sense that it contains all the elements that are available as of today placed inside the table itself. You can have a good view of the elements while sipping coffee or having your lunch. The best part is that it includes hard finding and procuring radioactive elements too, which are good for collection purpose but make the table expensive.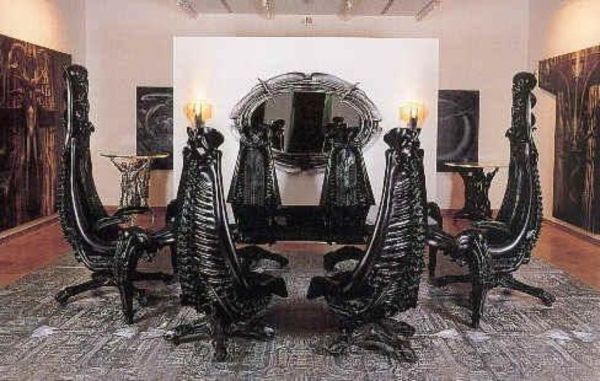 H. R. Geiger inspired furniture
H. R. Geiger who is also famous for his creation of numerous alien characters inspires these chairs and tables. For the collection purpose, this kind of furniture is good enough but it may not be suitable for your home since this furniture tends to carry sharp edges. The color choice and design of this furniture is quite wacky and way out.
A dragon inspired coffee table
This is again a marvelous piece or art and imagination in the area of furniture design. In this magnificent table a dragon is made to hold thick glass surface, which can be used to place small objects. The best part is that the dragon is designed with complete details and definitely owning this unique piece of art is something, which you should yearn for.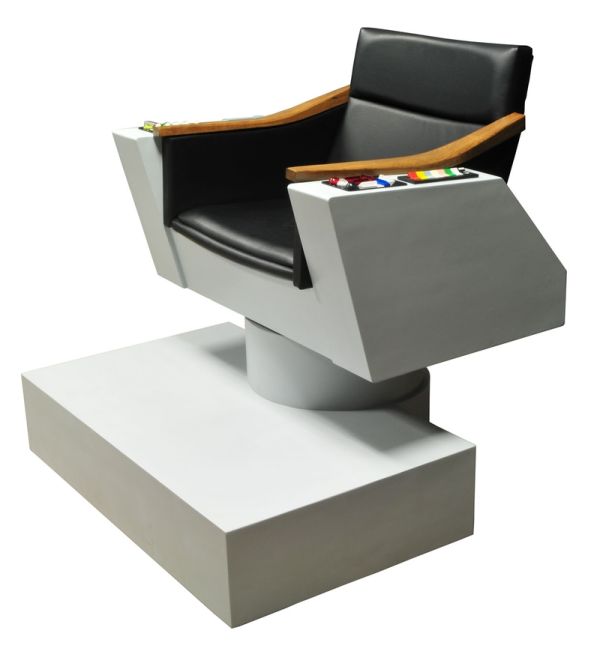 A chair inspired by Captain Kirk
Star Trek was the famous American science fiction series, which was on air in late sixties. After the series was over many movies were also made on its theme and in today's times also it's quite famous. This chair is inspired by one of the chairs used by Captain Kirk who was a famous character in Star Trek series. Although this chair is an excellent piece of originality and innovation, it lacks the aesthetics of today's furniture.
The innovative Rubik's cube Table
This coffee table designed in the form of Rubik's cube is quite innovative and modern concept. Apart from being used as a regular table, it has shelves to store books too. The best part with this table is that it can go along with any décor due to its highly rich color combination.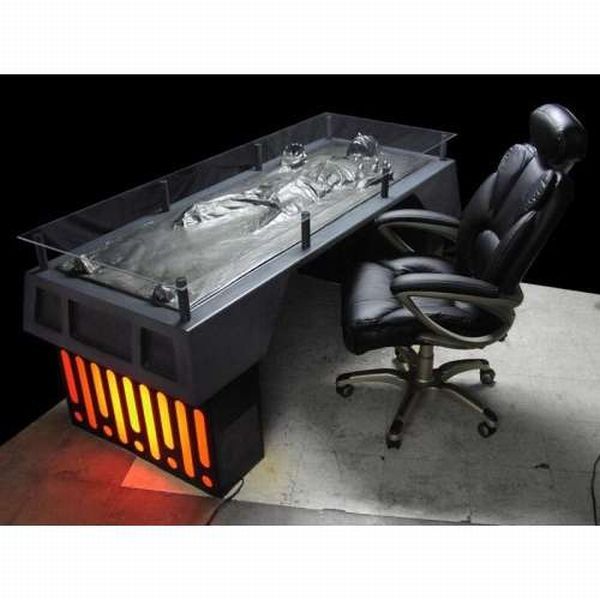 Han Solo's carbonite-frozen body table
For the entire Star Wars fan fraternity, this table is bound to bring up the old memories of the famous movie. After the movie release, numerous books and computer games were also made on this concept. Although having Han Solo's carbonite-frozen body placed inside the table is a weird concept but still it's quite unique and matchless approach as far as table design is concerned.