Impressive architecture is not limited to the type of building, but may span through residential and commercial projects to religious and educational structures. Whether it is a home or an office, contemporary building designs across the world have been displaying an amazing sense of architecture. While there are numerous architectural designs that are appealing to your eyes, here are the top five buildings that can really mesmerize you with their style and appearance.
PARKROYAL on Pickering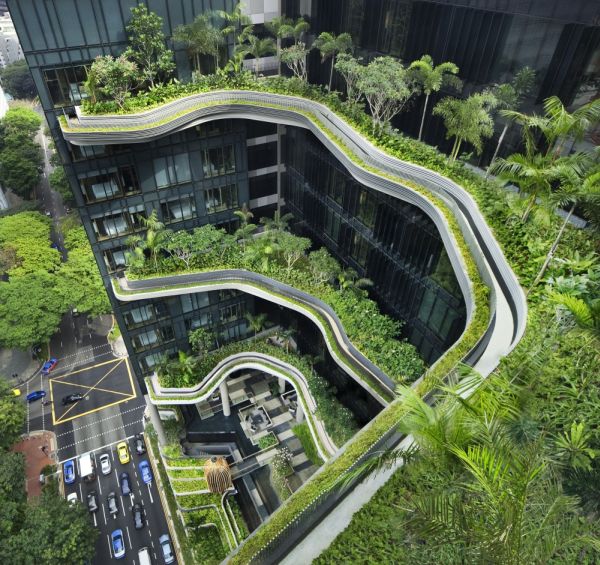 Designed by WOHA Architects for the UOL Group Limited, this cool complex locates in Singapore. This architectural group emphasizes on developing green buildings and designs. In view of that, they have designed the PARKROYAL hotel that acts like a huge garden, making the site greener in the true sense. Ranging from refreshing sky-gardens to a drapery of palm trees and tropical plants, this hotel incorporates almost every possible element of green. There is greenery partitioning the guest rooms, as well as present throughout the complex. It also sweeps along with an adjoining park. This complex offers wonderful amenities and views to guests. Its innovative features include a remarkably designed podium that is worth the special mention. Surrounded by some bland buildings, this hotel is definitely a head-turner with its fluid geometry and urban gesture.
The Blue Planet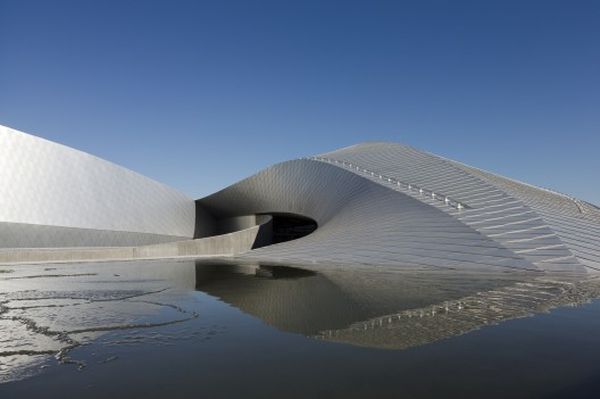 Designed by 3XN in Copenhagen, Denmark, The Blue Planet is the largest aquarium building in Europe that is very easily accessible to tourists. This place looks like a dreamland and is a modernized version of the aquarium that was opened in 1939. You would be mesmerized to see the use of high-end technology and modern architectural features in the large structure that houses thousands of animals from across the world.
Hotchkiss Biomass Power Plant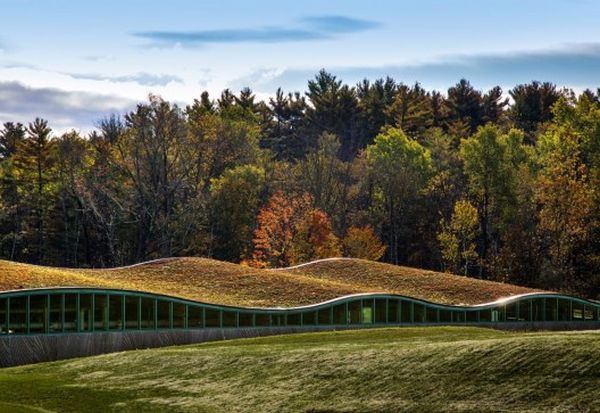 Designed by Centerbrook Architects and Planners in Connecticut, USA, this beautifully shaped power plant is a 16,000-square-foot building located between a gold course and wetlands. With a wavy green/vegetated roof, this building seems to be merged into its environment, as it is located at the down end of a sloping landscape. Its multifunctional façade houses a green biomass facility. The entire green facility has explanatory maps and charts and is also equipped with computer consoles for performance tracking.
Wanangkura Stadium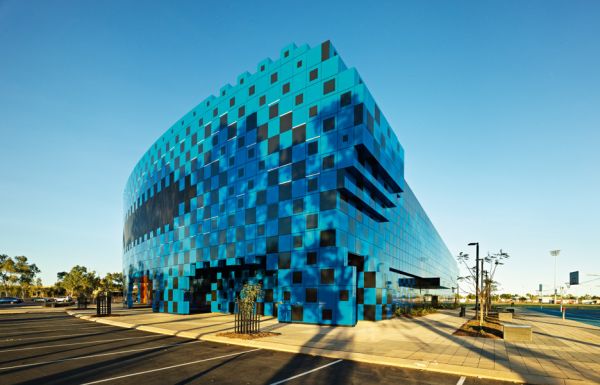 This multipurpose recreational center in South Hedland, Australia has been designed by ARM Architecture. Designed in a cyclonic pattern, this center displays a rippling and shimmering effect on its flat surface quite amazingly. Developed to manage extreme climatic conditions, this building is a spectacular piece of architecture that offers a remarkable top view.
Lille Modern Art Museum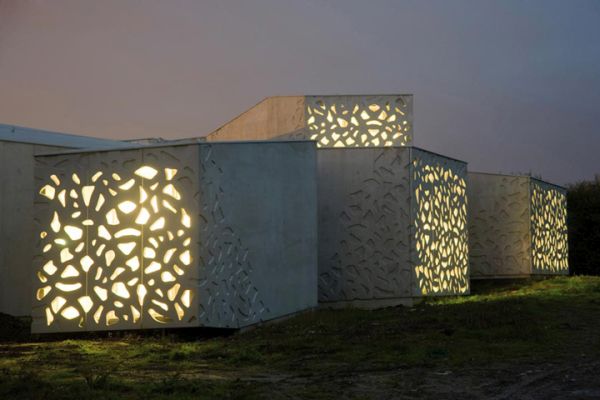 This museum in France reflects some wonderful architectural work done by Manuelle Gautrand Architecture to refurbish and extend it. The unique architectural style can be seen in its newly added galleries, as well as the exterior structure. The whole building has been given an innovative fluid appearance through various design elements.
Summary:
Architecture has really gained a new dimension through the efforts of some innovative designers who have come up with beautiful and creative building styles and designs across the world.