Space saving furniture has become one of the needs of modern urban life. We all try to make our small tiny city apartments look like miniature versions of the bigger suburban homes we grew up in. For this end, we try to stuff our big-bum couches and full-scale coffee tables into small spaces. Sadly, this leaves us with very little space to move about in and at times we are left wiggling into our furniture to use it. And this is precisely the reason that makes modular and multifunctional furniture so popular with apartment dwellers. The latest addition to this ever burgeoning segment is the Transforming Coffee Table by designer Daniel Pearlman.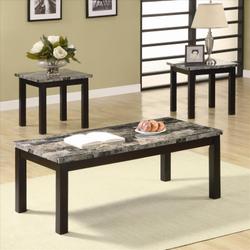 ---
Like its name implies, the table is transformable into a number of ways that make it suitable for large rooms as well as smaller settings. The table is designed in a way that allows it to be packed together in a single long coffee table though it can be taken apart to create a smaller coffee table/console with a drawer, a long and low coffee table and an armchair. This simple transformative process makes a very convenient living room set for people who need to keep their space free and clear for a majority of their time but would like to have seating and table options ready in case someone drops by.
The furniture pieces are designed to interlock and serve as a single coffee table or even a low dining table for the living room which can just as easily be dissembled into a proper living room set. The contrasting color scheme makes it an interesting addition to any décor while the soft wooden texture allows it to stay closer to lines and feel of classic furniture pieces.