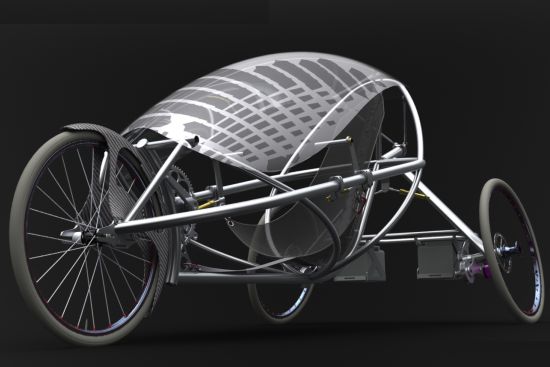 Conceived by designer David Parrott, the "Trimtab 3X3" is a lean-steered, electric assisted recumbent tricycle that features a canopy, seasonally adaptable nylon skins and seating, and flatbed storage. Developed in collaboration with Losantiville Kunstwerkhaus and Stress Engineering Services, the vehicle concept presents a composite fender that provides mounting for nylon skin, which stretches around windscreen and comes in seasonal versions, such as water-resistant ripstop, breathable nylon for summer and waterproof insulated nylon for winters.
Integrating a mounting bar to attach bar-end mirrors, turn signals, clamp-on headlights and other accessories, the Trimtab 3X3 includes a simple drive system, thanks to a rear-mounted pivot, which allows the user to lean to steer, making its operation stable, intuitive and exciting. The accessory bar also serves as the point around that the windscreen pivots for entry and exit.
Running on human drivetrain, the tricycle also touts electric assistance with dual 50ah batteries powering two 3hp electric motors with 16:1 drive reduction for hilly areas or an 8.75:1 belt reduction for flat areas. The Trimtab integrates hub/drive shafts on each wheel to make it a 3×3 vehicle. In addition, a small flatbeb storage provides enough space to store three paper grocery bags or small parcels such as briefcases, gym bags, or carry-on size suitcases.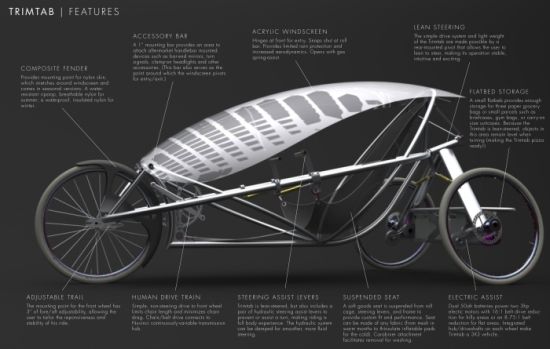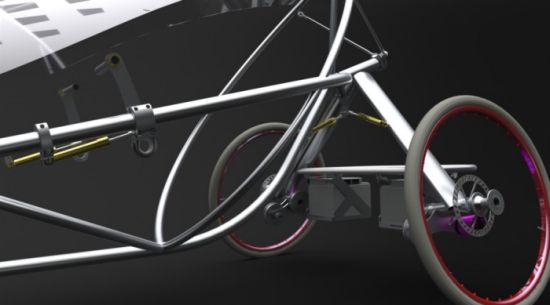 Via: Parrott-design