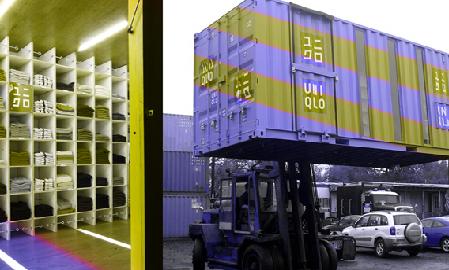 Space defines success, especially in the retail industry where display of products make a huge impact in selling them. One such success story is of UNIQLO. Uniqlo, Japan's leading clothing retail chain both in terms of sales and profit, expanded its sales in the North American market in 2007 in several modified shipping containers around New York city, as its outlets. The modified containers, designed by LOT-EK, were a blend of a street fair kiosk and a fully functional showroom. These not only helped Uniqlo open its outlet for sale as they waited for the completion of their swanky 36,000 square feet SoHo Flagship Store in New York, but also provided as a special attraction for the customers.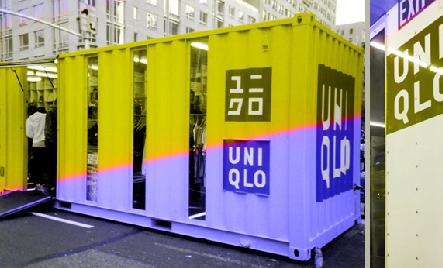 The containers were located in nine strategic locations around New York including West Village, Jones Beach, Cobble Hill Brooklyn, Coney Island. Each container had a window cut into the exterior and had the power generated by an external generator. Hydraulic struts opened and closed the door and ramp. The insides of the container were lined with laminated cubes for shelves.
Equipped with merchandise and the business supporting IT equipments, the containers measured 20′ X 8′ X 8′ and weighed approximately 15,000 pounds.