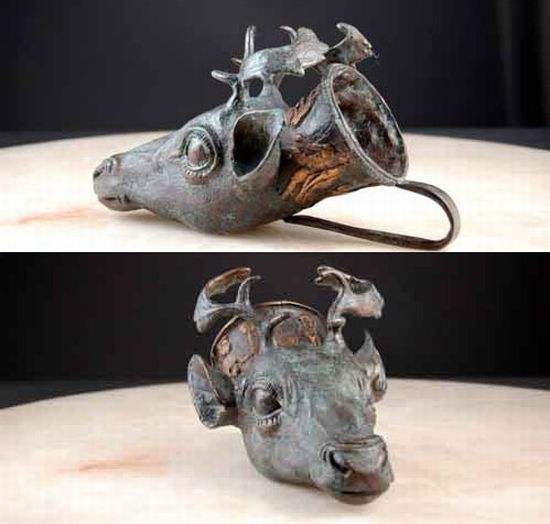 If you are the one who is always in a hunt to buy rare artifacts, here comes an opportunity to add on a very special and unique vase to your collection. This elegant and antique looking 'Deer Head Mug' is actually an art piece that could be used as a drinking mug or a vase to beautify the interiors with fresh garden flowers. The bronze deer vase gives the look of an actual deer glancing with its big eyes at you.
The fine quality bronze sculpture is about 11″ tall and 6″ wide. With an opening that is 3.5″ in diameter, the vase can be easily used as a cup or to plant exotic bushes. Weighing only 4.5 pounds the vase is chemically treated with three tone patina that has given it the antique look.

Having this $129 unique vase in your home will not just be a pleasure to view but will also add celebrity touch to your abode as this particular cup/vase was especially made for the movie "Alexander" that starred Colin Farrell, Angelina Jolie and Anthony Hopkins. So think no more and order now for this artifact.